I have two very different kids.  James will wear pretty much whatever I put in his drawers without complaint.  He does love some things more than others, but he has no interest in picking things out from the store.  Colin, on the other hand, is very vocal about what he does or doesn't want me to buy for him.  If I find and buy something I think he'll love when I am out shopping alone, I almost always end up returning it.
When I received a Gymboree gift card to shop their new Spring line, I was excited to browse their online collections!  James wasn't home from school yet, so Colin and I looked through the Go Nautical, Baseball Champ, Junior Racer and East Coast Harbor collections.  He really wanted to add everything he saw to our cart, but I limited him! 😉
After James got home, we sat down and looked through the Go Nautical, Gone Surfin', East Coast Harbor, Baseball Champ, Build-A-Robot and Junior Racer collections.  He liked what we looked at, but decided he didn't care what I ordered.
It was a really tough decision but since Colin picked from the Go Nautical collection, I decided James needed some "matchy-matchy" things!
Here's a look at the Gymboree clothes we picked!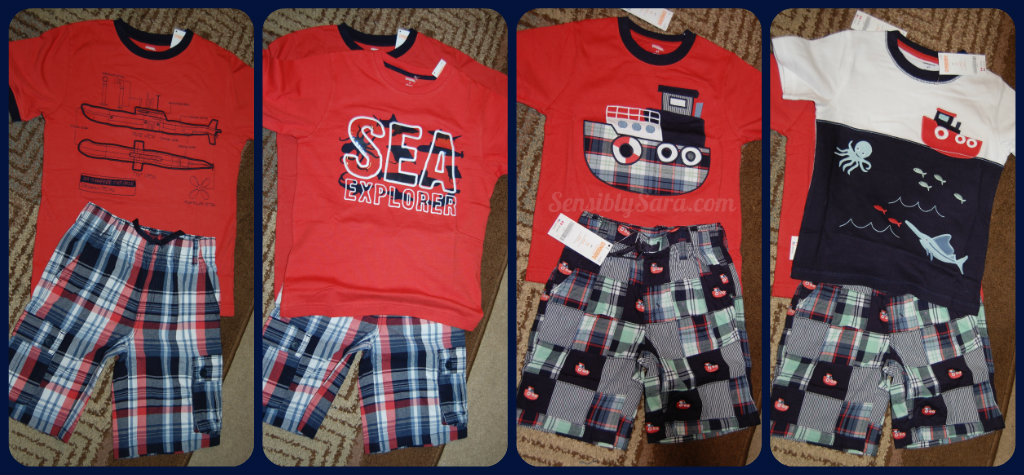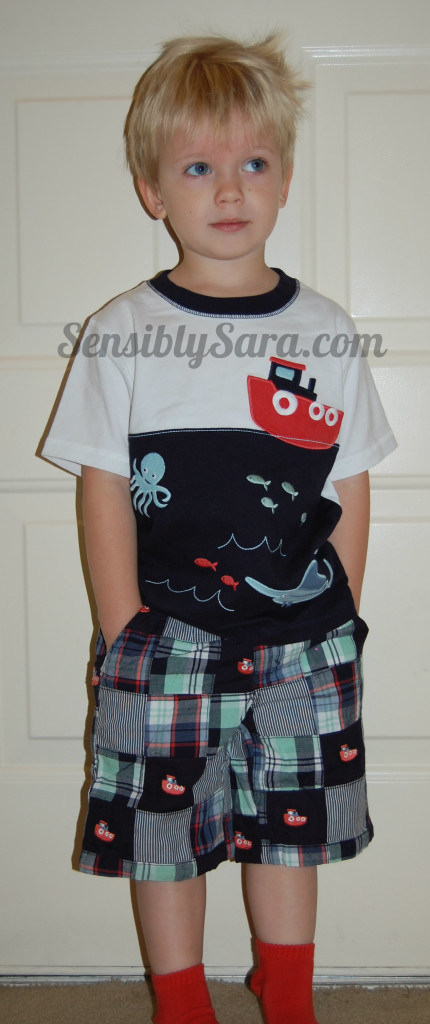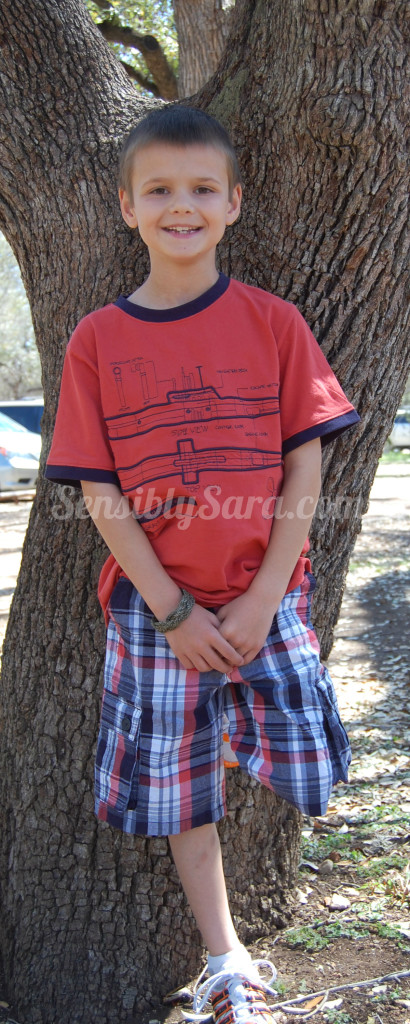 I love how both of my boys' personalities are reflected through each of the pieces that we picked, even though it's all from the same collection.  And those plaid shorts are just too stinkin' cute!
I think Gymboree clothes are so well-made.  They are soft to the touch, but sturdy enough to put up with anything my boys can put them through!
Do you shop at Gymboree?  What's your favorite collection from their new Spring line?
**Full Disclosure:  I received a gift card to purchase Gymboree clothes in order to facilitate my review.  No other compensation was received.  All thoughts and opinions are my own.