**Full Disclosure: I stayed at the Hilton San Antonio Airport for review purposes. All opinions are my own.
Though I live here, from time to time, I enjoy pretending I'm a tourist visiting San Antonio. It's neat to experience all the places that are geared at visitors without leaving the city I know. I think it's easier to immerse yourself if you aren't going home at the end of the night but staying in the heart of downtown San Antonio is a little expensive and can be quite noisy. The Hilton San Antonio Airport allows the convenience of getting around San Antonio quickly without the hassle of staying downtown.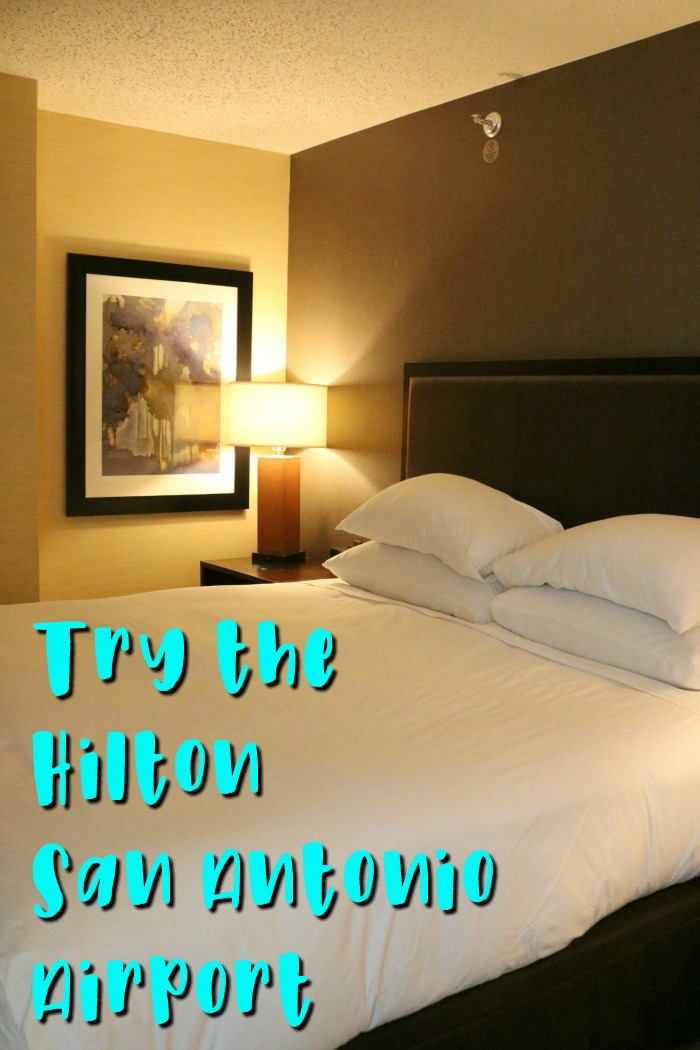 Hilton San Antonio Airport Amenities –
Fitness Room
Pool
Parking Garage
Restaurant (Asado)
We were only at the Hilton San Antonio for one night, so we didn't have (or make) time to visit the pool or fitness center. We did walk by both and they looked great! The pool seemed large and looked very refreshing – especially after a hot day in San Antonio. The fitness center was full of equipment that looked well cared for.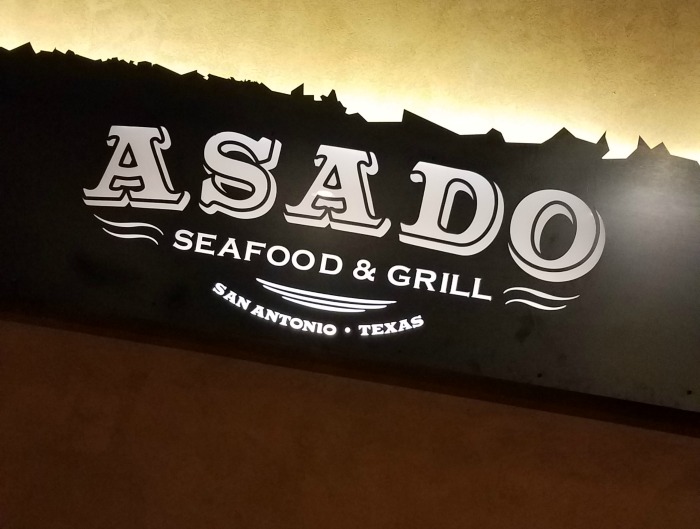 We did, however, have dinner at Asado. It's a beautiful restaurant with very cool lighting and a great menu! I had the steak, my husband had the Alamo burger and Colin had chicken strips. There was SO MUCH delicious food! We really could have split two dishes but we all wanted different things. When we were done with dinner, we got crème brûlée and bread pudding to take back to our room and enjoy after our dinner had settled. I will say, the menus on the website were different than the menu we received when we were seated. I had my heart set on the Braised Short Ribs. In the end, it didn't matter, though, because the food was great!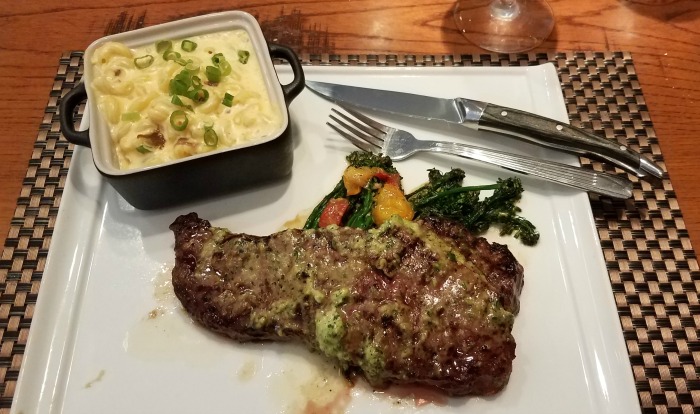 Our suite was amazing! The living space was quite large and the couch had a chaise (something I can't wait to have in my own home!). Around the corner was the room which contained a bed, night stands, lamps and a television. The pillows were the most comfortable I've even used! The window was both tall and long. It overlooked Loop 410 at Blanco Road.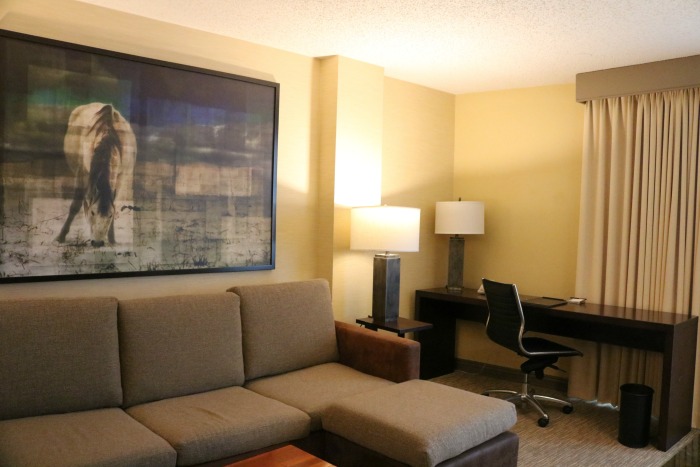 The next time you find yourself in San Antonio, stay at the Hilton San Antonio Airport. They've got a friendly staff and comfortable rooms!