**Full Disclosure: This is a sponsored post written by me on behalf of Skinner® pasta. All opinions are my own.
I guess I can't speak for all Texans, but my friends and I enjoy each other's company at every get-together we have. Each family is responsible for one dish and we have a great time eating, playing games, catching up and eating some more! One of my favorite things to bring to our functions is pasta salad.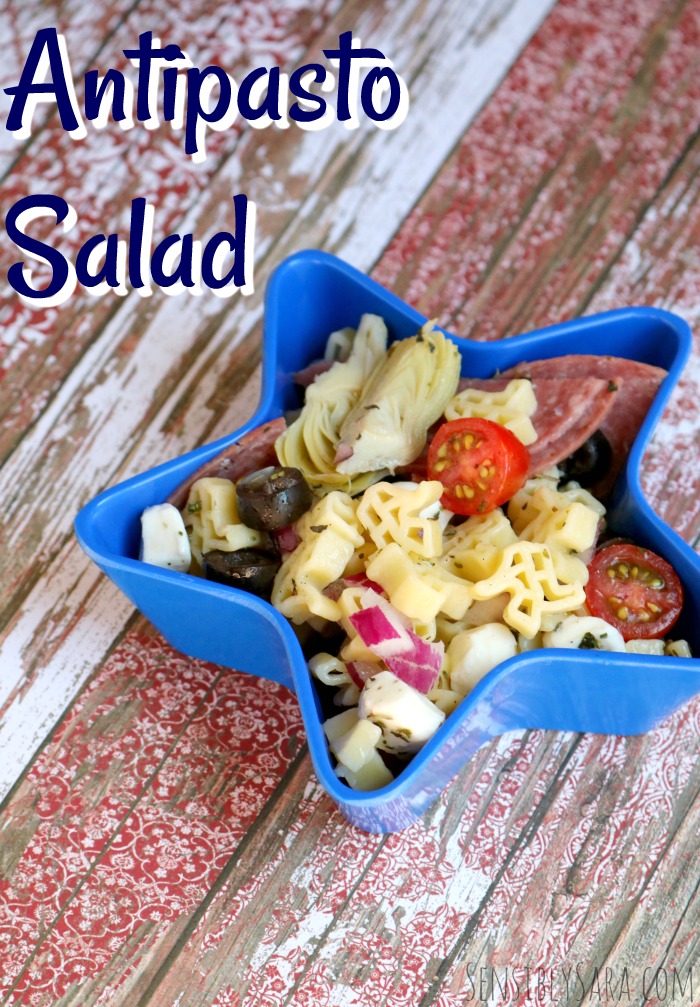 Not only is Skinner Texas Shape pasta fun, it's also easy to make, budget-friendly and delicious. You can't have a great pasta salad without a mouthwatering base ingredient! Now, I've heard that antipasto pasta salad shouldn't contain pasta. But really, what's pasta salad without pasta?! And what's a friendly get together without the friendliest pasta? Am I right?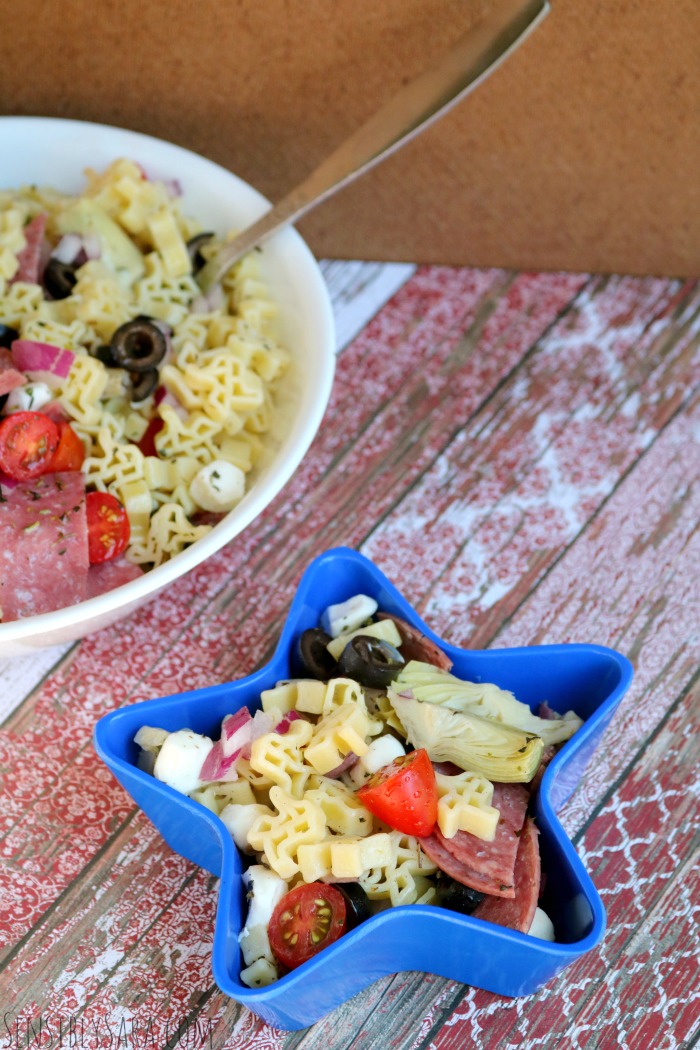 How to Make Antipasto Pasta Salad –
Ingredients:
1 bag Non-GMO Skinner pasta, cooked
2.25 ounce container olives, drained
7 slices salami (medium cut), cubed
½ cup cherry tomatoes, halved
½ cup quartered & marinated artichoke hearts
8 ounces mozzarella pearls
¼ cup red onion, diced
Italian dressing, as desired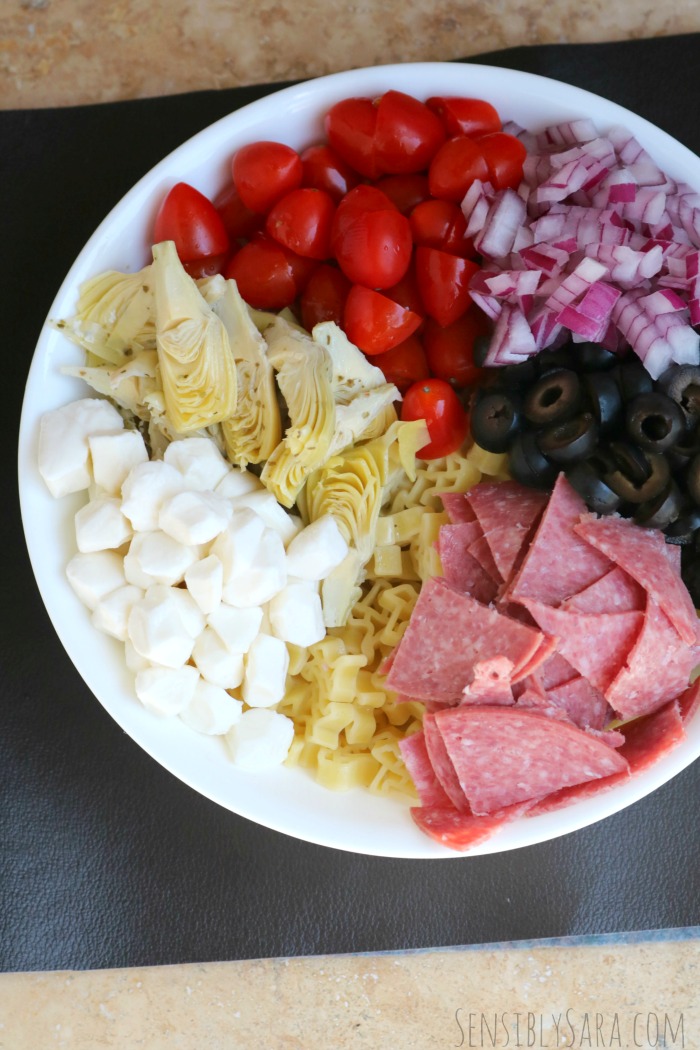 Directions:
Cook Skinner pasta as directed on the package.
While the pasta cooks: drain the olives, cube the salami, halve the tomatoes, measure out the artichoke hearts and open the mozzarella pearls package.
When the pasta is ready, pour it in a large bowl and add the other ingredients.
Pour Italian dressing over the pasta salad.
Toss well.
Serve and enjoy!
NOTE: If not served immediately, refrigerate until needed.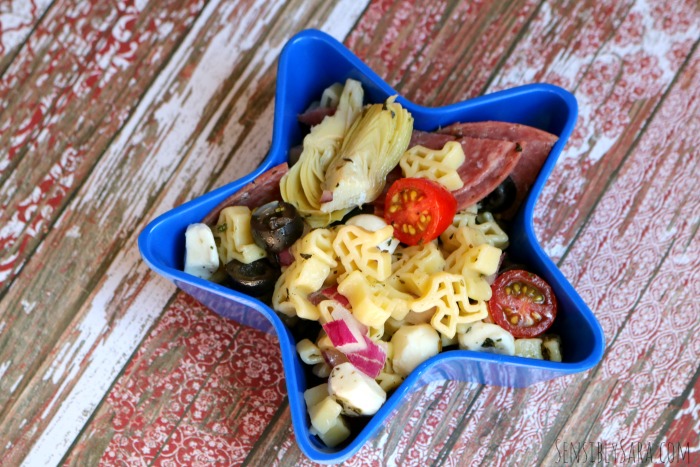 I'll tell you, this antipasto pasta salad recipe is always a big hit at every event I take it to – be it gatherings with friends, family functions or work shindigs. Occasionally my husband needs a quick potluck option for work meetings and this recipe is easy on both of us. Next time you want to make pasta salad, give this one a try! Visit skinnerpasta.com for a variety of Skinner pasta products and recipe ideas.
*This is a sponsored post written by me on behalf of Skinner® pasta.