My husband enjoys taking fairly healthy, homemade snacks to work so the kids and I created this fall-inspired No Bake Apple Pie Bites Recipe just for him! He grew up on an apple orchard and likes basically all things apple so it was obvious that we should make the bites with apple as opposed to any other flavor to start with.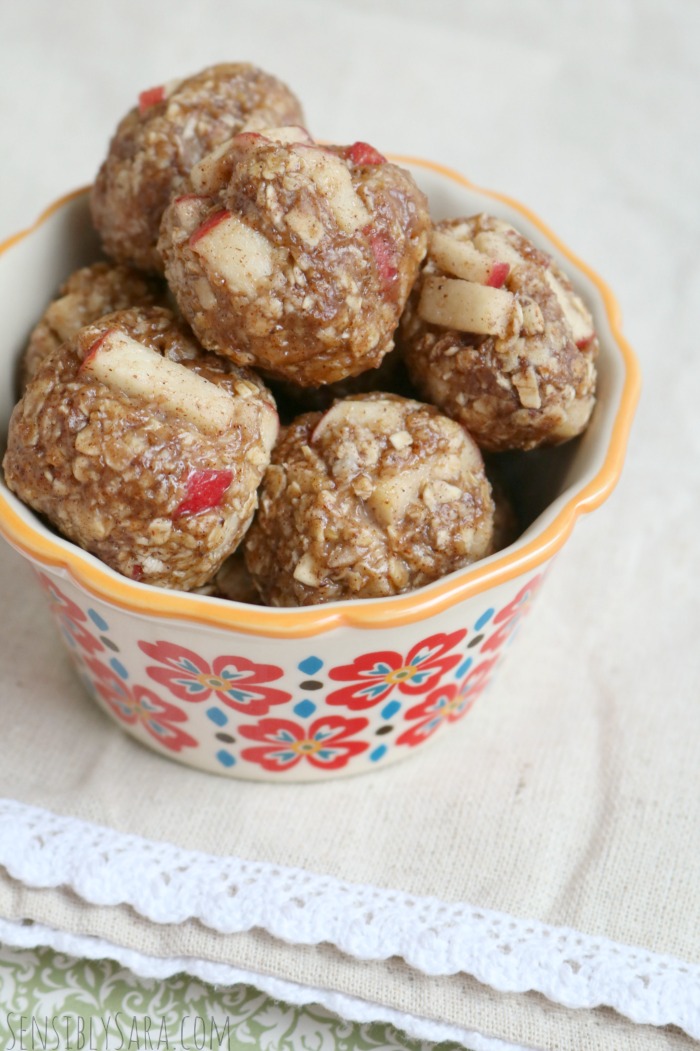 No Bake Apple Pie Bites Recipe –
Ingredients:
1 – 3/4 cup rolled oats
1/4 cup flour
2 tablespoons sugar
1 – 1/2 teaspoon cinnamon
1 – 1/2 teaspoon nutmeg
1 teaspoon all spice
1 cup apple, diced
1/2 cup peanut butter
1/4 cup honey
2 tablespoons milk (or water)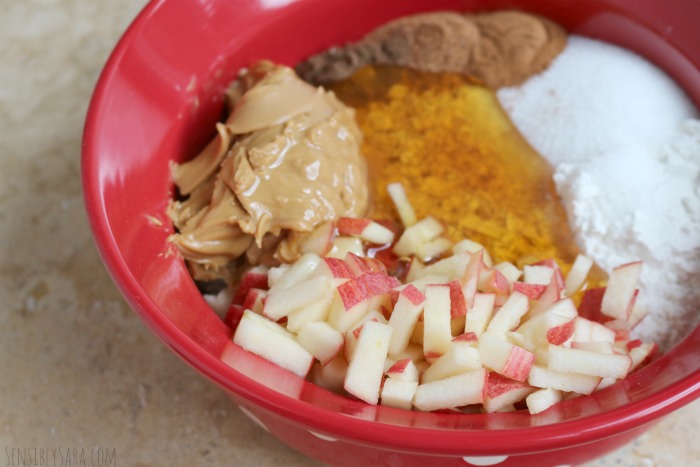 Directions:
Measure out all ingredients and dump in a large mixing bowl.
Mix until everything is incorporated with a spoon.

Use a small cookie scoop to make balls. (You could also use your hands or a spoon to make the balls.)
Roll the balls to make them smooth and 'pretty.'

Serve and enjoy!
Store uneaten No Bake Apple Pie Bites in an air-tight container.
The No Bake Apple Pie Bites Recipe is easy to follow – and something kids could very well make on their own (especially if you pre-dice the apples or use dried apples).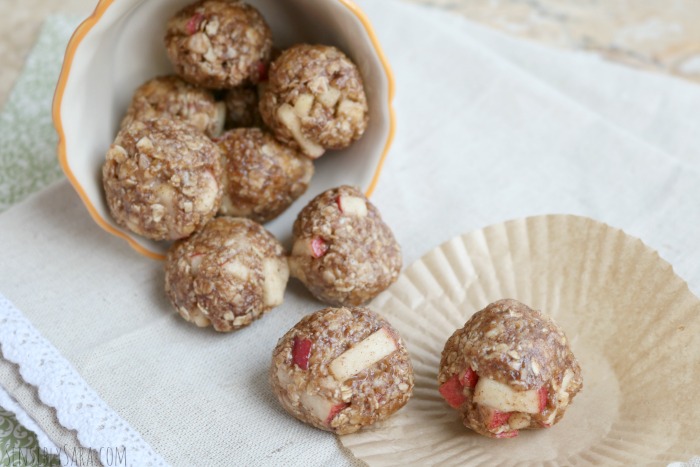 Make no mistake, though, these No Bake Apple Pie Bites will be delicious year-round and they are a snack the whole family will love!
Looking for something with pumpkin? Check out Finding Debra's Pumpkin Dessert Round-Up!
Will you make No Bake Apple Pie Bites for your family?