**Full Disclosure: Sponsored post written by me on behalf of Tyson Foods, Inc. All opinions are entirely my own.
My husband is a fantastic dad! He leads our kids with a good example and teaches them to become good people. Here are just a few examples: he is going back to school to finish his degree, he speaks with kind words, he takes responsibility for his mistakes, he listens well & often, he makes time for each of us and he takes care of himself.
Of course, he's passed many of his traits on to our kids, too! One of those is his love of breakfast foods. If he could, he'd eat breakfast for every meal of every day which makes it incredibly easy for me to decide what to make on his special days. This Father's Day, we are celebrating with a new recipe – Breakfast Chalupas – using thick sliced Wright® Brand Bacon! We chose Wright Brand Bacon because we love that it is Texas made and has the bold taste that Texans love.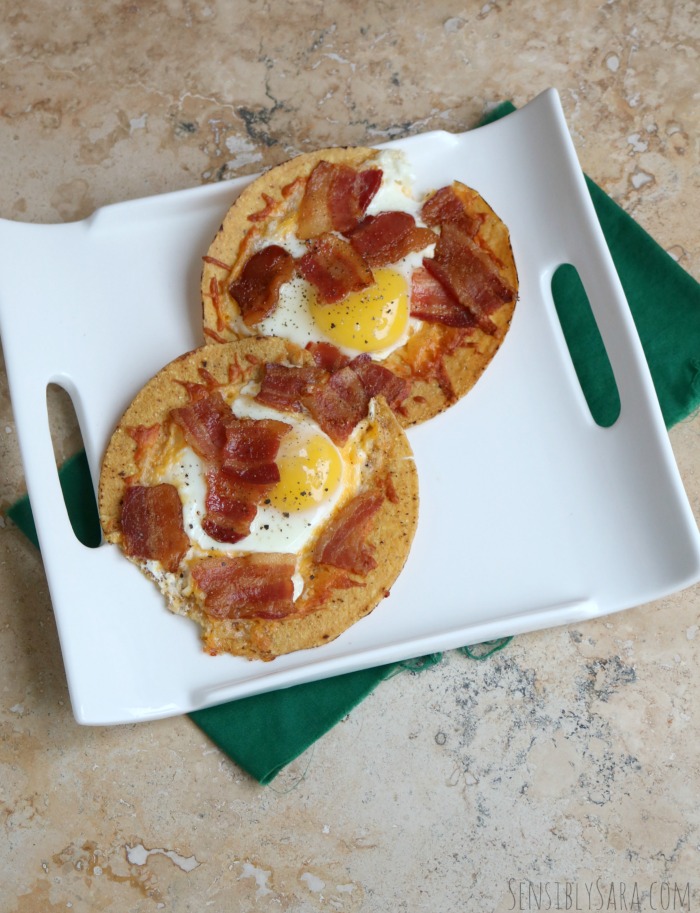 Since Breakfast Chalupas were my idea, I knew we'd have to give this plan a try before serving them for Father's Day. After purchasing the ingredients from HEB, James, Colin and I got to work.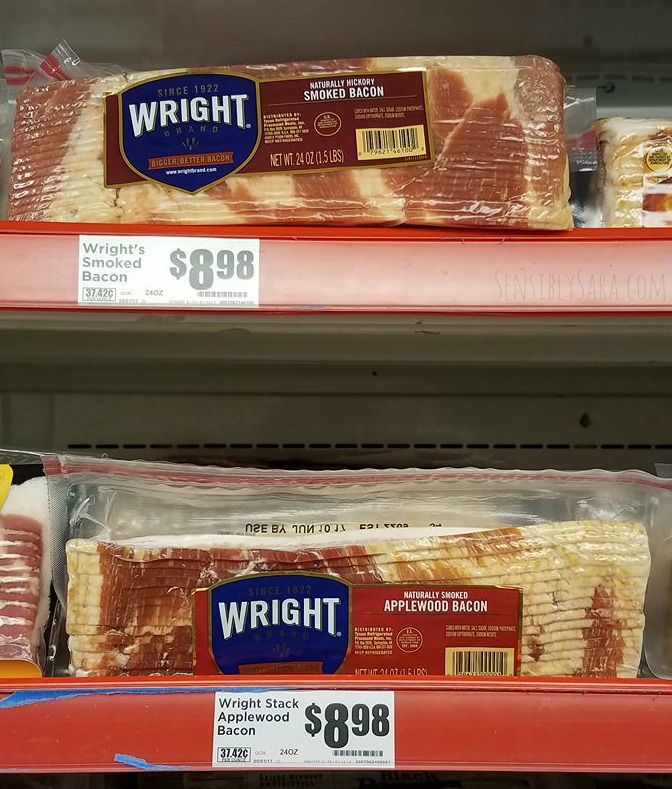 How to Make Breakfast Chalupas –
Ingredients:
Chalupa Shells
Eggs
Shredded Cheese
Salt and pepper, to taste
Directions:
Cut Wright Brand Bacon into (roughly) 2 inch pieces.

Cook as desired.
Preheat the oven to 350 degrees.
Line a baking sheet with foil.
Coat with a light layer of baking spray.
Put 4 – 6 chalupa shells on the foil.
Spread about 8 pieces of cooked bacon around each shell.
Crack an egg in the center of the shell.

Add salt and pepper.
Cook for about 30 minutes, or until the egg is no longer raw.
Sprinkle cheese over the top.
Serve and enjoy!
NOTE: If you don't like gooey eggs, cook the chalupas for about 15 minutes, poke them with a fork and continue cooking until done.
We added the cheese to the shell before we topped it with bacon and the egg. While you can make your Breakfast Chalupas like this, I don't recommend it. Instead, follow the directions above and sprinkle the cheese over the top after you take them out of the oven.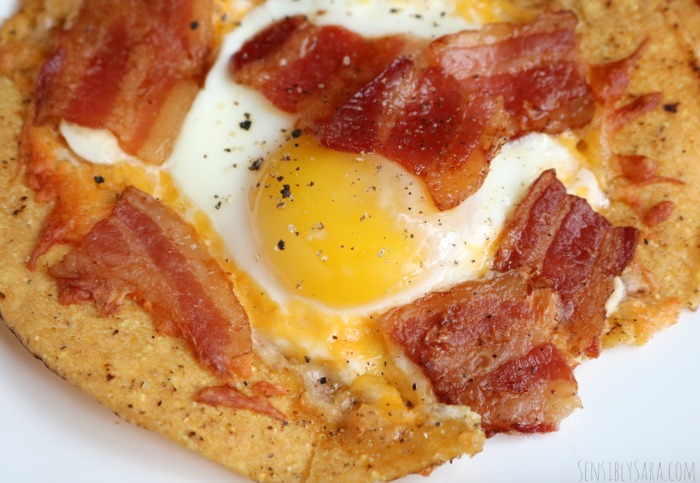 They are extremely easy to make and the boys and I couldn't get enough of our Breakfast Chalupas!
James, Colin and I made our trial chalupas for dinner on one of Larry's school nights so we ate them with just the 4 ingredients the recipe calls for. Larry did get to try the plain-jane version on our tester night but he likes to top his food with lots of extras, so I'll have to have a variety of toppings available for Father's Day!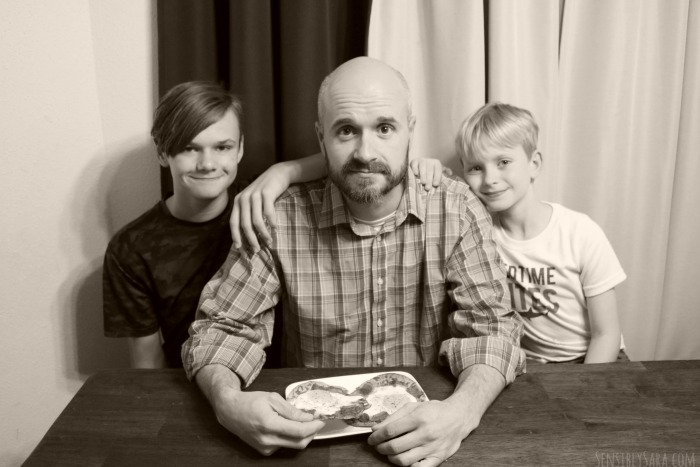 Need a few ideas for optional toppings? Try these suggestions: Pico de Gallo, guacamole, salsa, sour cream and/or fresh herbs! There are so many ways you can change Breakfast Chalupas to fit your family's taste buds. Maybe those endless possibilities include adding some refried beans before you add the egg or topping your shell with bell peppers or a salad of greens?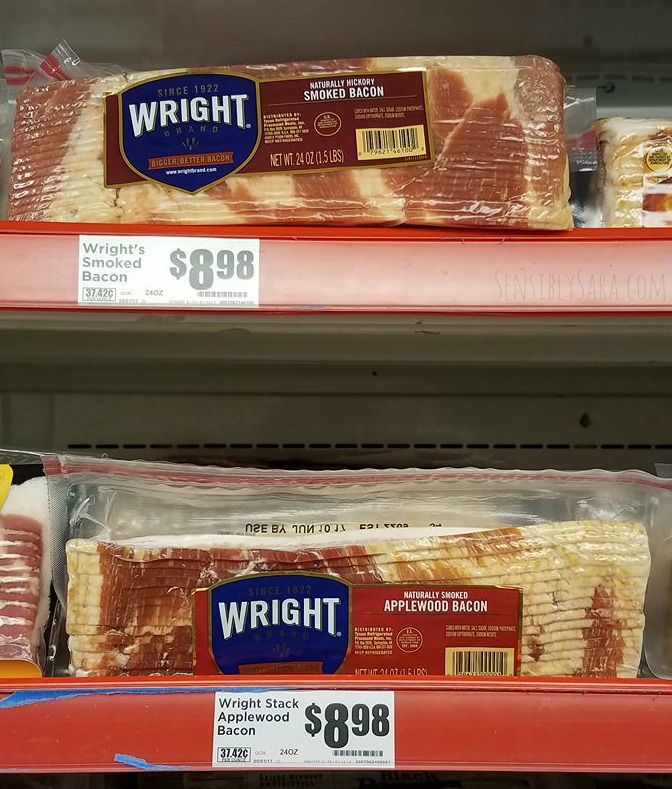 I know that my kids' father will be pleased with this Texas-inspired breakfast for Father's Day this year – but only if we let him sleep in before making it! If you're looking for more Wright Brand Bacon inspired recipes for Father's Day, take a visit here. Right now, they also have a free product offer!
Will your family try Breakfast Chalupas?