**Full Disclosure: A complimentary stay at the Medina Highpoint Resort was provided to facilitate my review. All opinions are my own.
Late last year, my husband went back to school to finish his degree. We've had to find a new normal and it's been quite an interesting ride so far. With just five months until he graduates, we try to spend every weekend doing as much family bonding as possible but that means that Larry and I don't get much time with one another. Then came the opportunity to spend the weekend at the Medina Highpoint Resort. I made arrangements for the kids to stay with Grandma and for Larry to finish his school work so we could spend the long weekend enjoying a quiet, relaxing staycation!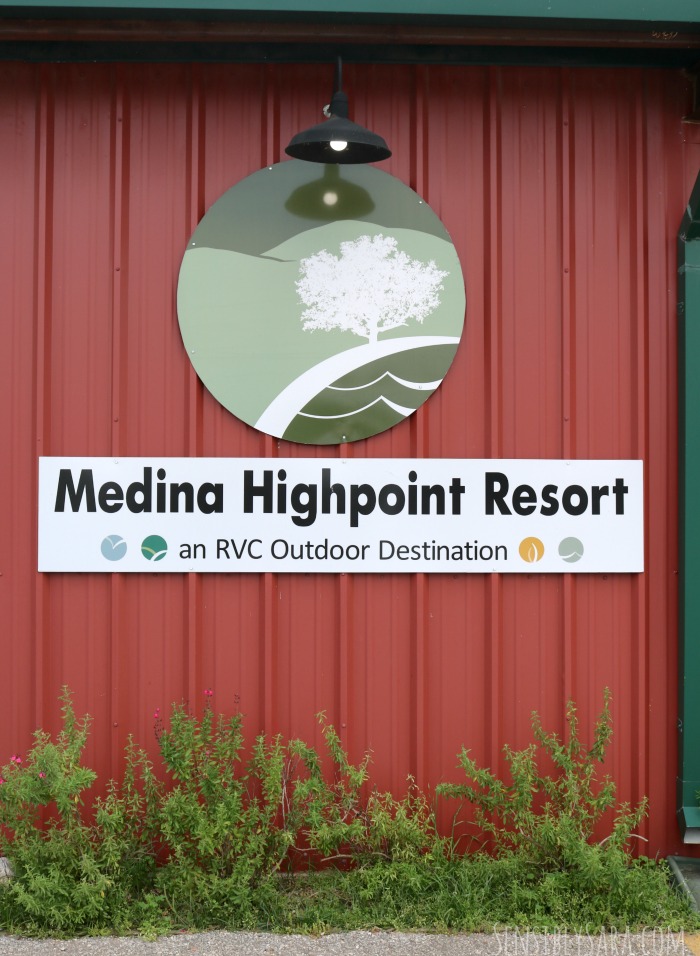 About the Medina Highpoint Resort –

The 95-acre property features two lakes, an infinity pool, a restaurant, a retail store, a meeting pavilion and numerous hiking trails. A mix of lodging options caters to a variety of guests, including 44 cottages, 46 RV sites, and four luxury suites in the former Ranch Estate. Whether travelers are seeking a romantic escape, a family adventure or the perfect stopover on the motorcycle route from "Sweet Sixteen" to the "Three Twisted Sisters," the Medina Highpoint Resort is a rugged and relaxing destination.
As our weekend away approached, we checked the weather and packed for our few days away. Even with a forecast that called for overcast skies and a chance of rain all weekend, it was going to be perfect!
The Friday of our staycation weekend was a San Antonio holiday. Since Larry was off, the kids were already with Grandma and check-in didn't start until 2 p.m., we dilly-dallied around before we loaded up and traveled a little over an hour to Medina Highpoint. Once we arrived, we checked in at the office, which also happens to be the restaurant & convenience store, and got the key to our cabin.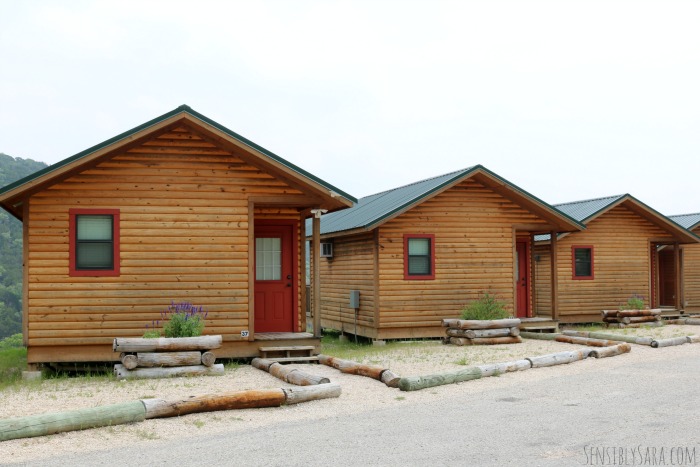 As we drove to our weekend home, I instantly fell in love with the charm of the wooden cabins throughout the property! There were several different types of cabins to choose from but Larry and I stayed in The View Cabins. There are currently only 10 of the View cabins but it's my understanding that Medina Highpoint will be building more because they are such a hit! They got their name for the hilly view you can see from the back patio. When we were there, the weather was pretty gloomy so the view wasn't quite as magnificent as I'd expected. However, before we left on Sunday, the sunrise was incredible and more than made up for the overcast skies from the previous couple of days!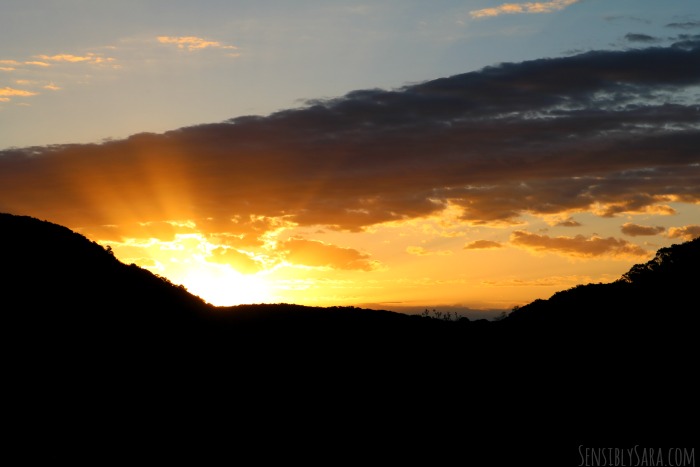 The View Cabins sleep up to four and feature either two queen beds or one king bed. They include a full bathroom, cable TV, microwave, mini refrigerator, coffee pot, air conditioner and USB adapters. The patio houses a table and chairs, too.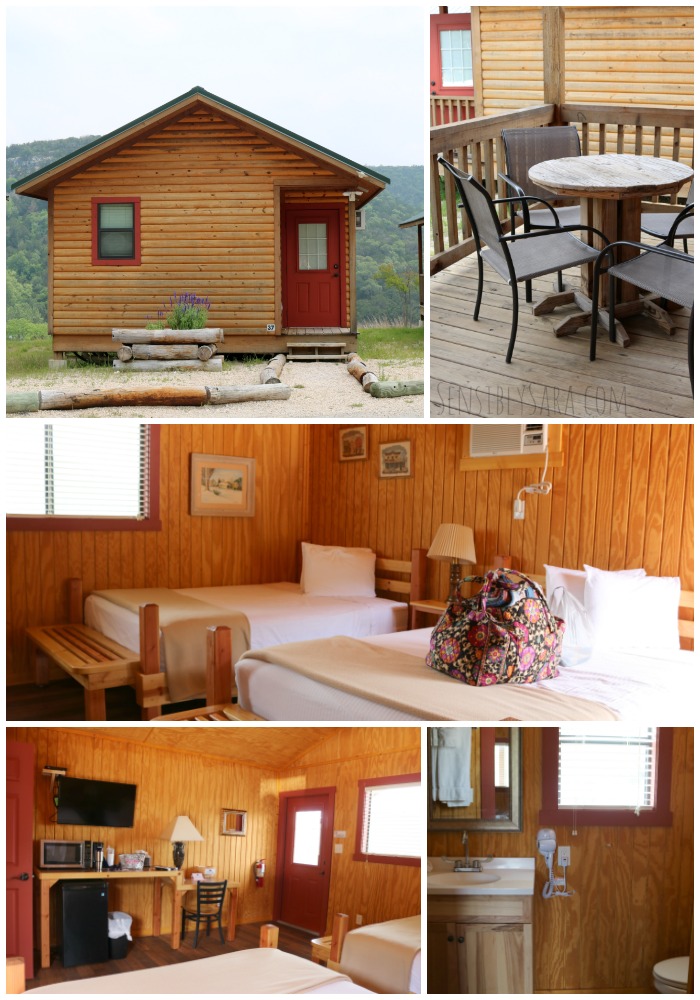 I was very impressed with the cabins – they definitely aren't the cabins I stayed in with Girl Scouts so many years ago! The only thing I would caution is that, if you aren't paying attention, there is no rail at the entrance and it's a good drop.
Set on 95 acres, the Medina Highpoint Resort also has tent camping sites, RV sites and rooms in the Ranch House (original the the property).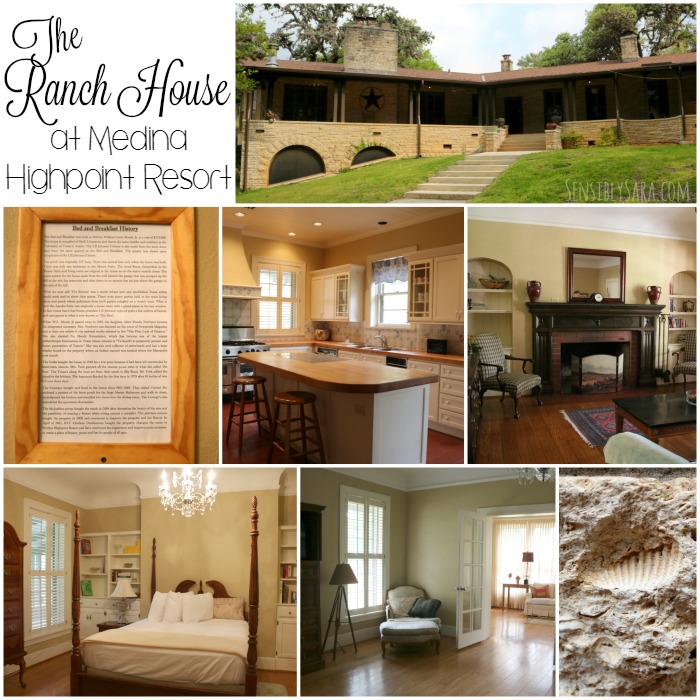 The Ranch House is stunning! This 5,000 square foot home provides luxury to guests with a limestone exterior, pecan hardwood floors, tasteful decorations, and spacious suites. It sleeps up to 10 people in separate suites. From the back patio of the house, you can see Medina Highpoint's pool.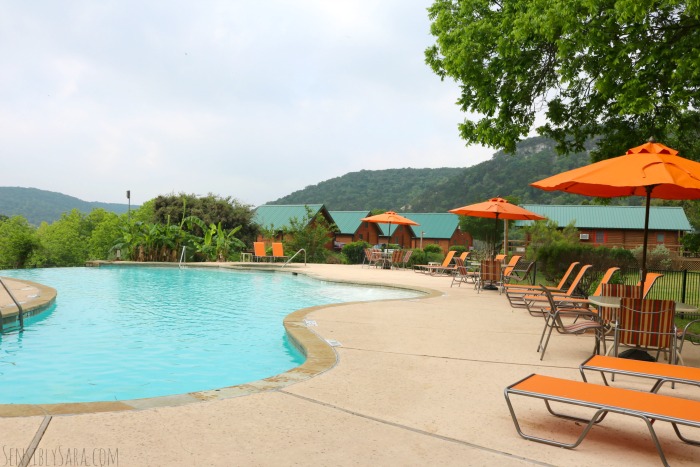 In addition to the pool, the resort also offers a Rec Hall, playground for kids, hiking trail, dog park, Bee Haven, on-site restaurant and a s'mores fire pit. It's my understanding that Medina Highpoint is looking to add some more things – perhaps frisbee golf.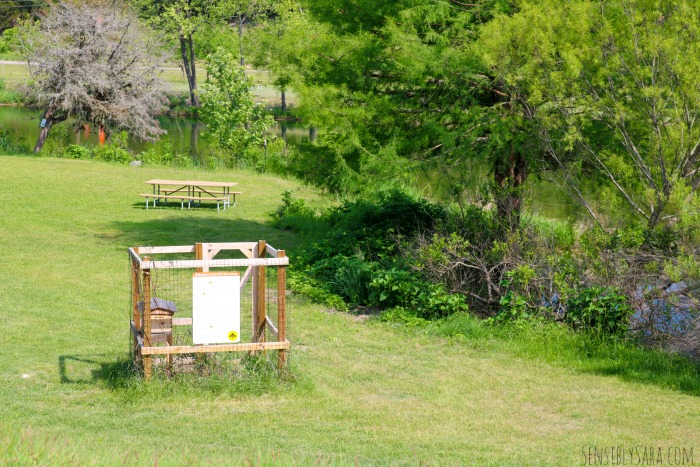 The RVC BEEcause:
RVC Outdoor Destinations is committed to helping natural beauty thrive, and that means protecting honey bees. Medina Highpoint has a Bee Haven on property but it is not recommended that you get too close.

Why bees?
North America's honey bees are in trouble. According to estimates, about half of all honey bees are dying each year thanks to Colony Collapse Disorder. The pollination provided by our busy friends produces more than a third of our diet, (like apples, almonds and strawberries), so we benefit when bees flourish.

Because we own resorts in many ecosystems, we're uniquely equipped to help honey bees thrive. We've established state-of-the-art Flow Hives at ten properties, which make it easy to see bees at work and harvest honey. We partner with local beekeepers to manage them, and all proceeds from the honey support local bee-friendly causes.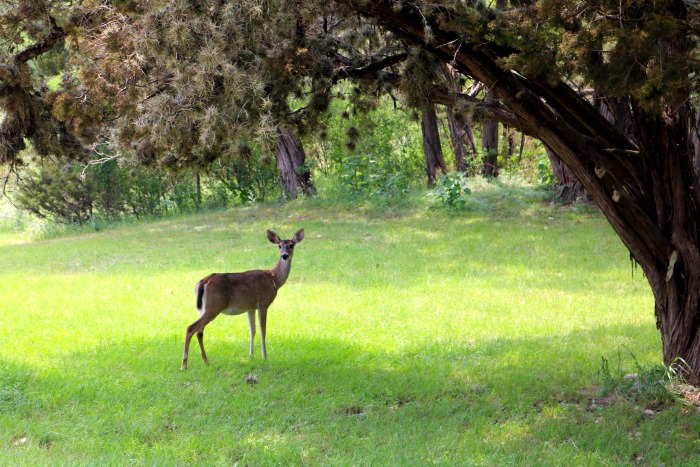 While you are there, you'll notice several deer feeders. You'll see the deer out and about but they scare easily so keep the noise to a minimum so they don't run off!
Larry and I got up early Saturday morning and hiked the trail. It was fairly steep and quite rocky but, other than almost running into a giant spider face-first, I enjoyed the tranquil time with my husband. As we neared the end of the trail, our stomachs were grumbling and we headed down to the on-site restaurant for breakfast. We had the choice of breakfast tacos ($1.99 + tax, each) or a breakfast burrito ($4.99 + tax, each). I ordered two tacos and Larry had a burrito. Now, we eat breakfast tacos a lot but these were possibly the best I'd ever had!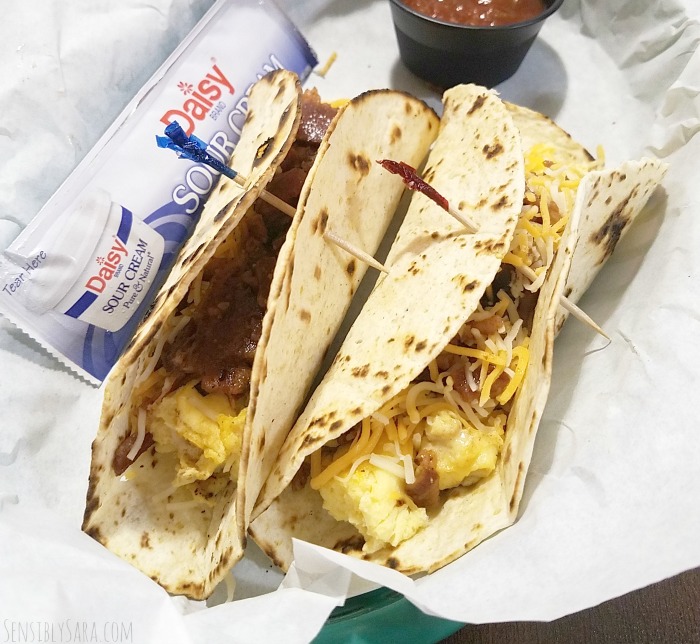 The on-site restaurant sells dinner plates & a drink on certain nights for $12.95 each. We had all-you-can-eat Catfish (and Chicken!) on Friday night and BBQ plates Saturday night. And, you don't have to be staying at Medina Highpoint to eat dinner there! Just stop in and enjoy some delicious food.
Since we don't get away very often, Larry and I drove the 20-ish minutes into Kerrville Saturday after dinner. We enjoyed a couple of free attractions: the Riverside Nature Center and the Louise Hays Park to see the fountain lights.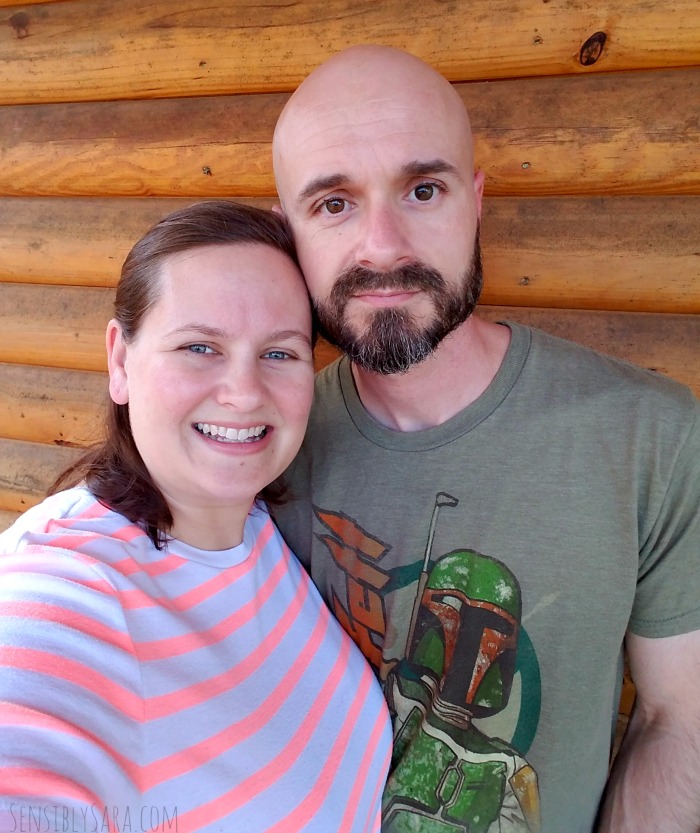 If you have the chance to staycation at the Medina Highpoint Resort, take it! The cabins are priced more like higher-end hotels but it's absolutely worth it to give yourself time to rejuvenate.