Beach Ball Continents great, active game and is divided into two parts – making it and playing it. When you are done, your preschooler (or child of any age!) will have a great learning resource and know all the continents by shape and name.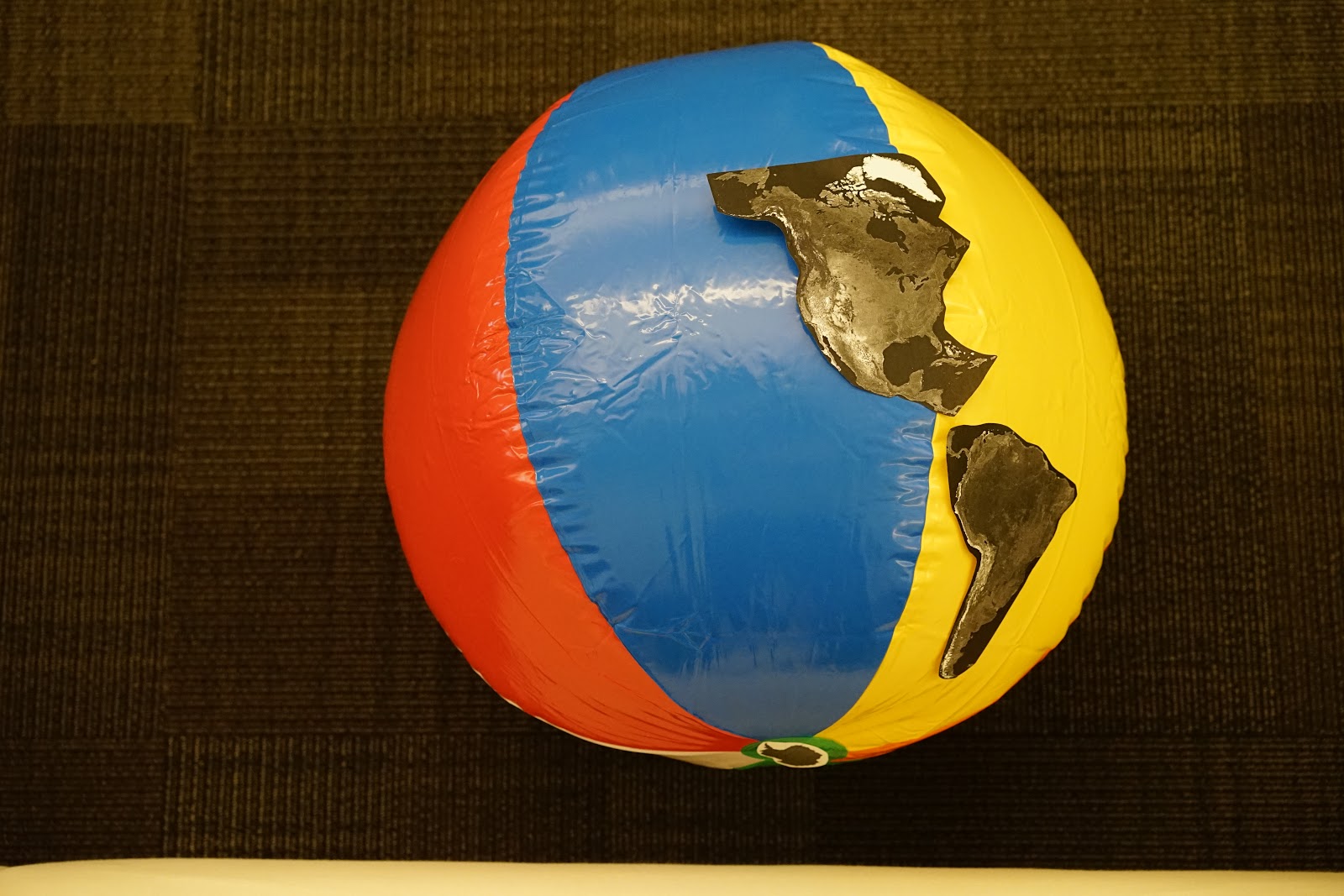 Beach Ball Continents –
What You Need:
A blow up beach ball (a rubber playground ball works too)
Printouts of the seven continents
Glue stick or tape
Scissors
What You Do:
Print out one each of the seven continents.
With your child, cut out one continent at a time, and discuss its name and distinctive shape.

Using tape or a glue stick, attach the continents to the beach ball. Spread them around the surface of the ball.

To play the game, sit on the floor about six feet apart, facing each other. If it is nice outside, you can play in your yard. Start by rolling the ball to your child.

Your child picks the ball up, and must name the continent that is closest to his right thumb. If he has trouble, give hints. For example, if his thumb is on South America, say "It is the continent that is below us in North America."
Your child rolls the ball back to you. You repeat the game by picking up the ball and announcing the continent that is closest to your right thumb.
With lots of practice, your child will be identifying each of the seven continents by shape and name. To increase the difficulty of the game, you can add a well-known country on each continent (except Antarctica), and require your child to name the continent and a country on that continent.