**Full Disclosure: I received 2 park hopper passes to make this post happen. All opinions are my own.
When I bought my pass for a blog conference in Orlando, I knew a visit to Disney World was in order. After all, I hadn't been since I was a freshman in high school! When I started planning, I thought I would only have time for one full day at the parks so I wanted to take full advantage and visit all four parks in one day. Crazy, I know!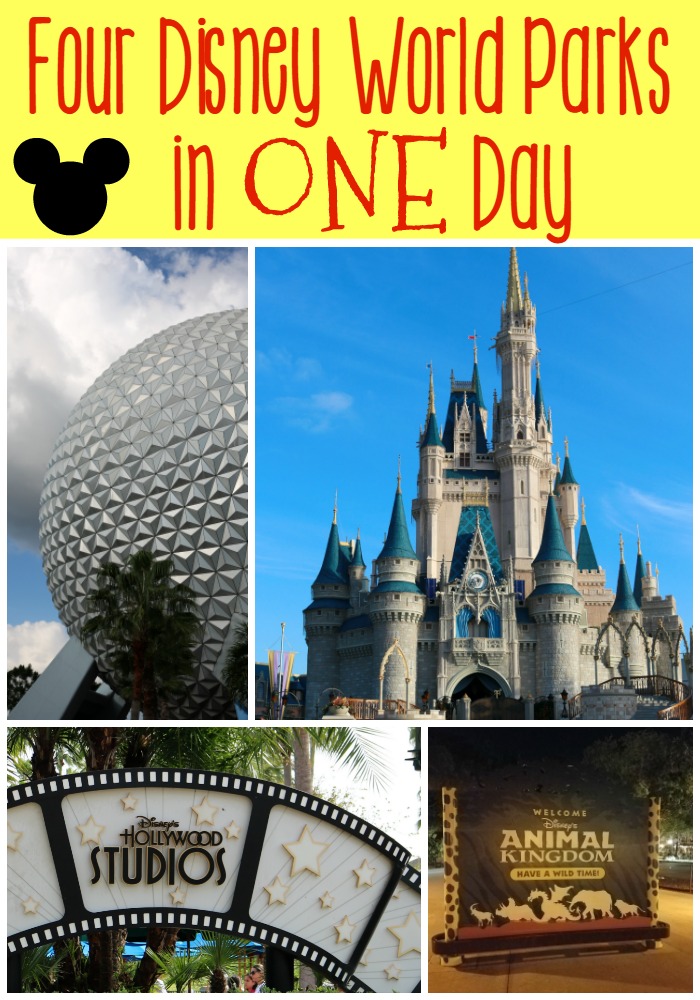 Note: I did this trip by myself so I was more flexible and didn't have to worry about kids keeping up or getting tired. If you are going to visit Disney World in one day as a family, you might have to divide & conquer or move a little less quickly.
Tips for visiting four Disney World parks in one day
Before Your Trip –
Purchase a park-hopper pass as soon as you have a date set.
Make a list of all the park open & close times. Assuming you are staying on property (Disney's Animal Kingdom Lodge is awesome), take advantage of the extra magic hours in the morning and evening!
Determine if you want to spend equal amounts of time at each park or if you want to spend more time at, for example, Magic Kingdom than Hollywood Studios.
Decide which rides you desperately want to ride and prioritize them in order of importance to you. Understand that you'll have to make some concessions so that you can fit all four parks in.
Pack a crossbody backpack. You'll be able to carry your camera, portable charger, wallet, phone, etc. but keep your hands free.
During Your Trip –
Wear your most comfortable shoes as you'll be walking several miles throughout the day.
Don't let yourself get stressed. Missing one ride or standing in line for awhile won't ruin the day. If you start to feel overwhelmed, take a short break to remind yourself that this trip doesn't have to be perfect to have fun!
Be prepared to start early and stay until the park closes!
Use the Disney World app to check wait times and book fast passes on the go.
Don't forget to hydrate. You can get free ice water at any counter service!
When it's time to eat, I recommend quick service meals so you have more time in the parks. However, if a meal experience is part of your plan, take the time to enjoy the meal and all it has to offer.
Save the big rides (ex: Seven Dwarfs Mine Train) that you can't get fast passes for until the fireworks or night parades. Lines are usually shorter.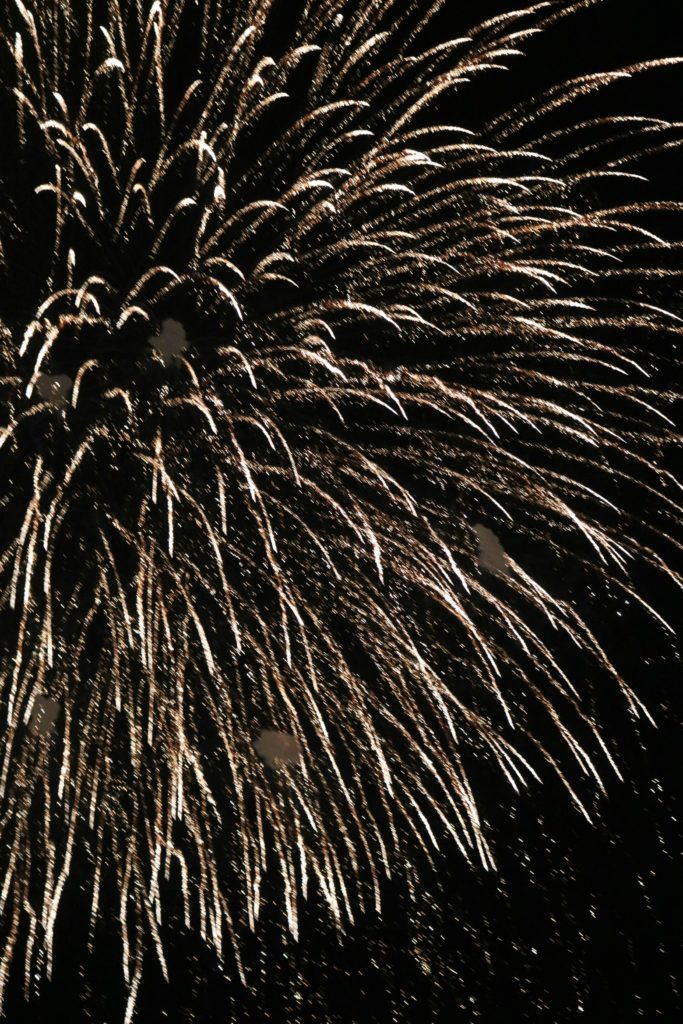 Sensible Tip: If it's at all possible, don't visit all four Disney World Parks in ONE day! Take time to savor each park and all their experiences.
What's your favorite Disney Park?