**Full Disclosure: This post is sponsored I received product to facilitate my post. All opinions are my own.
Last year we traveled to Oregon so we could spend Christmas with my husband's family for the very first time in our nearly 13 year marriage. My husband didn't grow up believing in Santa Claus so I was incredibly worried that his family would ruin it for our boys. Looking back I don't think they did – not even by adding extra things to the things Santa had set out. As we start the month of December, I wanted to bring a little extra magic to our home with PackagefromSanta.com.
PackagefromSanta.com offers the choice of 3 bundles to choose from – gold, silver or platinum – ranging in price from $24.95 to $97.95. Each contains special Santa goodies. The website is impressively easy to use. Simply choose your price point, personalize the package and wait for it to arrive! Your child will also receive a free personalized phone call and video from Santa with any of the packages.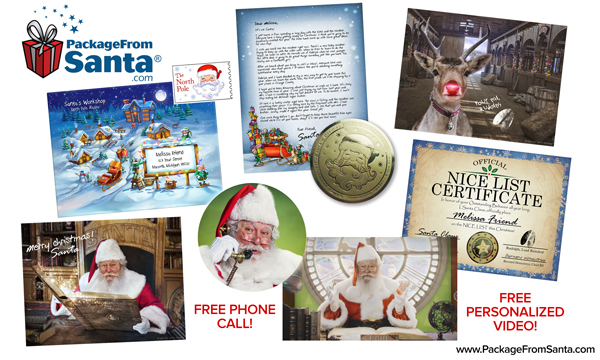 I ordered the platinum package for Colin. It arrived several days before I told him about it, though. I finally sat him down, asked him to close his eyes and let him open the box. Watch to see what happened:
I was blown away by how excited Colin was with the package which came from Santa's North Pole address. I almost expected Colin to be a little skeptical because he's never received anything like this but every ounce of emotion was pure joy!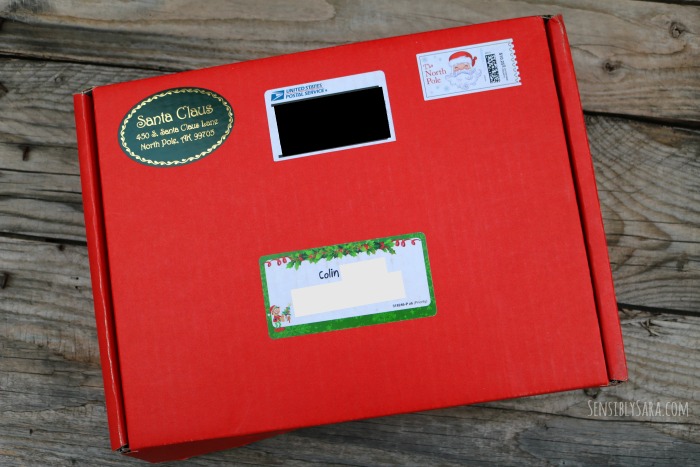 Join @ResourcefulMom for a Twitter party with PackagefromSanta.com on 12/6. RSVP at ResourcefulMommy.com!
PackageFromSanta.com coupon code: 25% off with RED1830
Do your kids still believe in Santa?