**Full Disclosure: Full Disclosure: This post contains affiliate links. If you make a purchase, I get a teeny-tiny percentage at no cost to you.
My figurative plate is FULL because I don't say no often enough. I make to-do lists on a daily basis but I'm not able to finish them which stresses me out. In an effort to remove some of that undesired stress from my life, I decided to make a white board plate.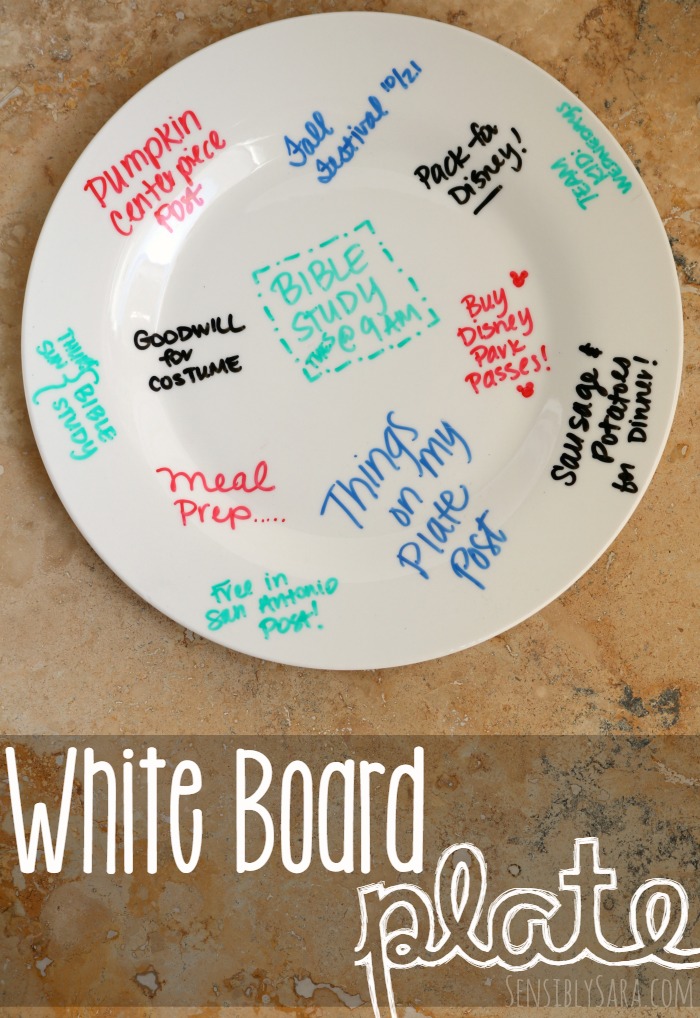 In most ways, the white board plate is a lot like a reusable to-do list. I write down my chores for the day and major responsibilities for the week. However, as I complete each thing, I erase it from the white board plate which makes me feel like I'm actually accomplishing my tasks.
How to Make a White Board Plate –
Supplies:
Instructions:
Buy and wash a ceramic plate. They are cheapest at the Dollar Tree.
Follow the directions on the invisible plate hanger to attach it to the back of the plate.
Hang it on the wall.
Write what's on your plate (the things you have to take care of).
Erase them with a paper towel or cloth as you finish the tasks.

Having a white board plate in a central location allows my husband and kids to add requests to my plate, too. They don't ask very often but when they do, I am able to accommodate the requests without feeling like they are a burden.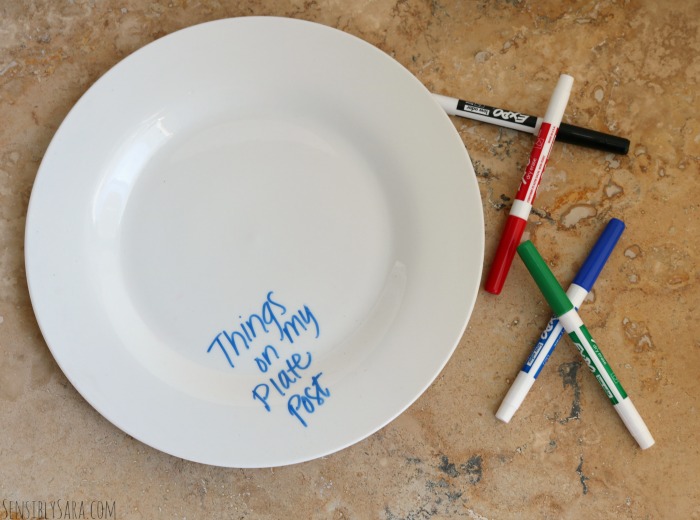 My goal is to have an empty plate by the end of the day and start fresh each morning but if that doesn't happen, it'll all be fine.
How do you feel less overwhelmed with all the tasks on your plate?