**Full Disclosure: I have been compensated by PediaSure for this post; however, I am sharing my own thoughts. All opinions are my own.
Colin, my 8 year old son, is a picky eater. He loves chocolate, honey, peanut butter, sweets, breakfast foods and most of the things that aren't really beneficial for a growing boy. I struggle to know if he is getting the essential nutrients his little body requires. But with PediaSure SideKicks, I no longer have to question if he is getting the nutrients he needs.
His favorite of the PediaSure SideKicks is the Chocolate Shake but I purchase the Strawberry and Vanilla from time to time so he doesn't get burnt out on one flavor. The shakes come in reclosable bottles which is perfect for on the go! But I also like to use SideKicks in fun, creative recipes, like Chocolate Waffles, to offer a little extra variety. I mean, who can say no to chocolate waffles?!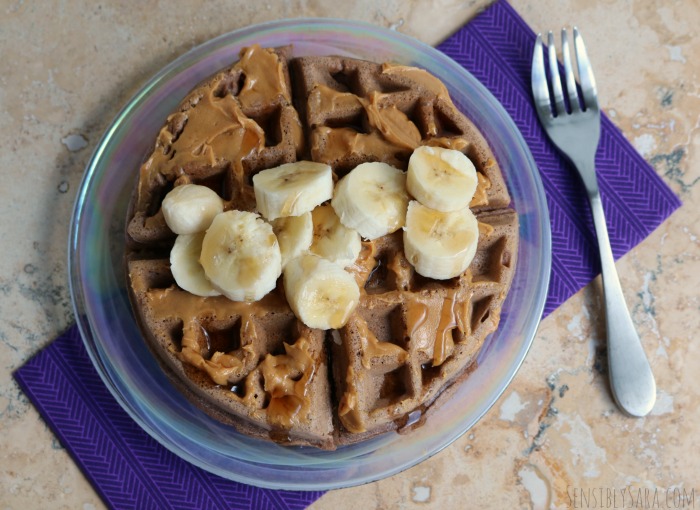 Chocolate Waffles made with PediaSure SideKicks
Ingredients
1 cup Whole Wheat Flour,
2 tsp Baking Powder
Pinch of Salt
2 tbsp White Sugar
1 cup PediaSure SideKicks, Chocolate Shake
1 Large Egg
2 tbsp Unsalted Butter, melted
1 tsp Vanilla Extract
Instructions
Add all ingredients to a medium bowl and whisk well.
Put about 1 cup of the batter on your well-greased waffle iron, cook until done.
Serve and enjoy!
Notes
NOTE: This recipe only makes 2 waffles! I quadruple the recipe to feed my family.
Swap the chocolate shake for strawberry or vanilla to change the flavor of your waffles. Then top the waffles however you'd like! Colin likes his with peanut butter, bananas and a little drizzle of syrup. Both of my boys enjoy these waffles and I consider that a win-win!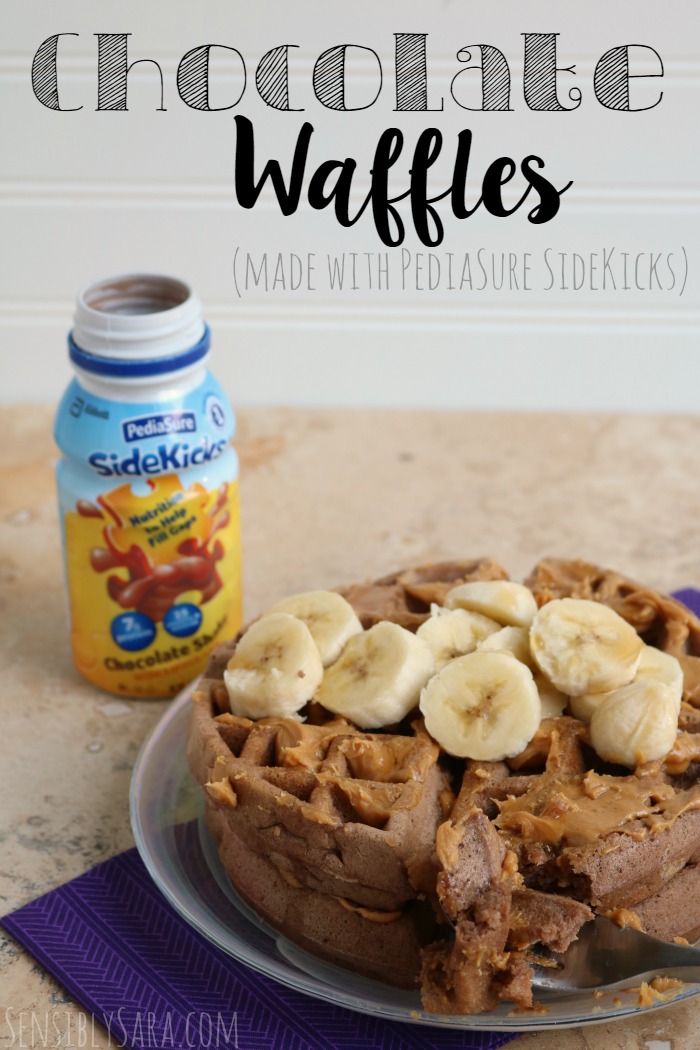 PediaSure SideKicks provide nutrition for kids to help fill the gaps of missing key nutrients. Each shake consists of 7g protein, 3g fiber* and 25 essential vitamins and minerals. They are gluten-free, kosher, and halal, and suitable for kids with lactose intolerance.
These nutritional shakes are available at Walmart and are easily found in the baby section. Pay close attention, though, because there are several PediaSure products on the shelves.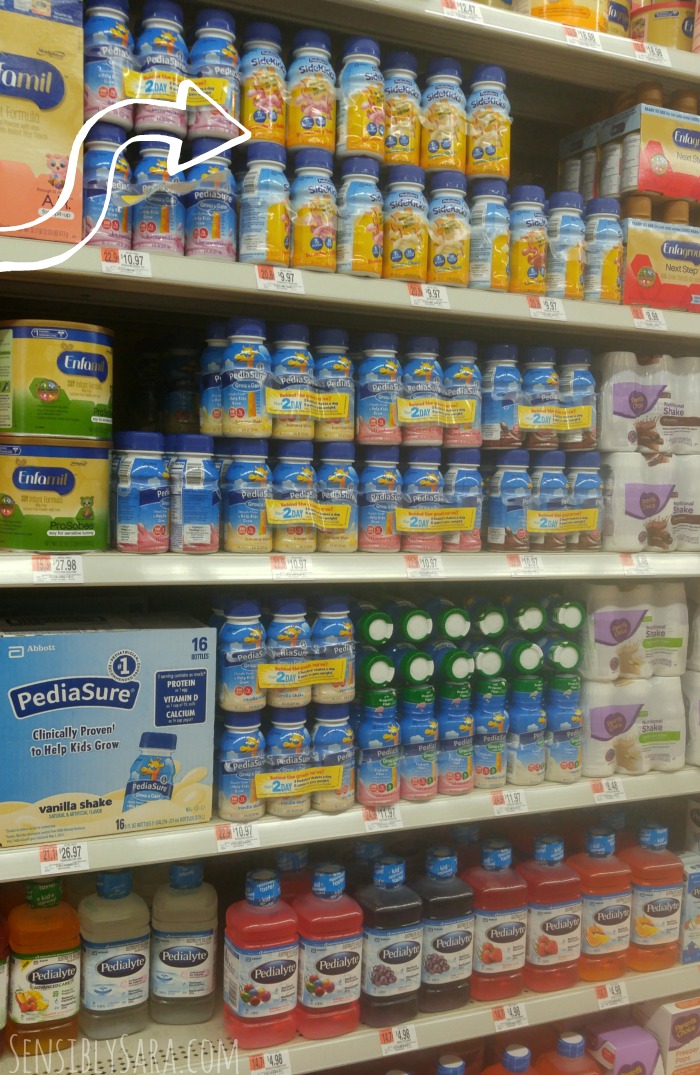 Ibotta Deal: Earn $3 when you buy PediaSure SideKicks!
How do you ensure your kids get their essential nutrients?