New pens, pencils and markers are my absolute favorite thing about back to school shopping! Once those things are purchased, though, they need a place to go. Of course I could buy a pencil box or pouch but what's the fun in that?! That's where a
DIY Duct Tape Pencil Pouch
comes in!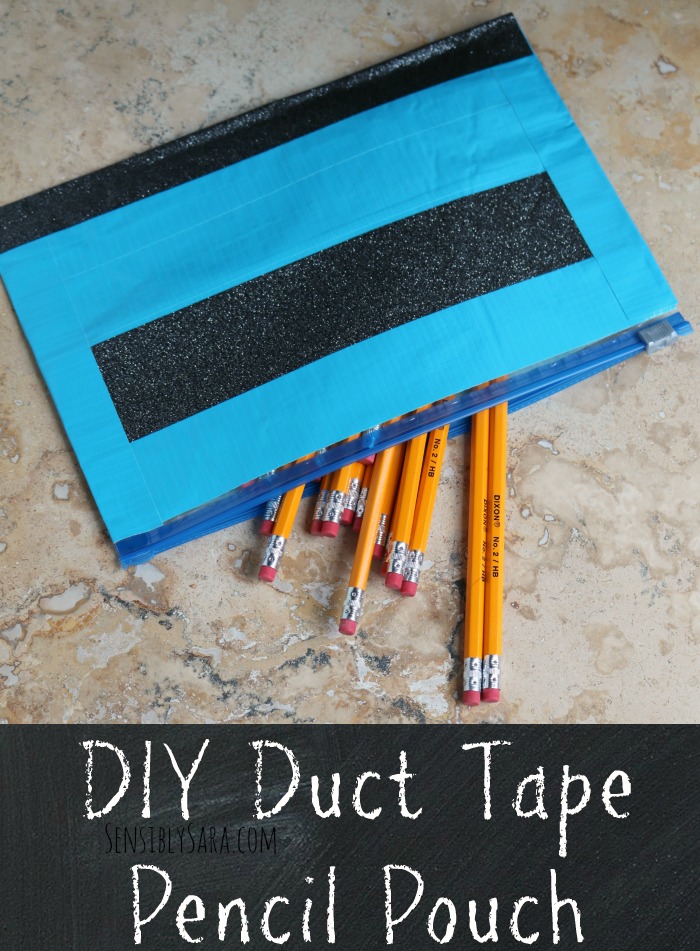 A Duct Tape Pencil Pouch can be made in under 5 minutes with just 3 items and it's so easy that a Kindergartner could do it. So, let me teach you how!
How to Make a DIY Duct Tape Pencil Pouch:
Materials:
Gallon-sized Zipper Bag
Sharp Scissors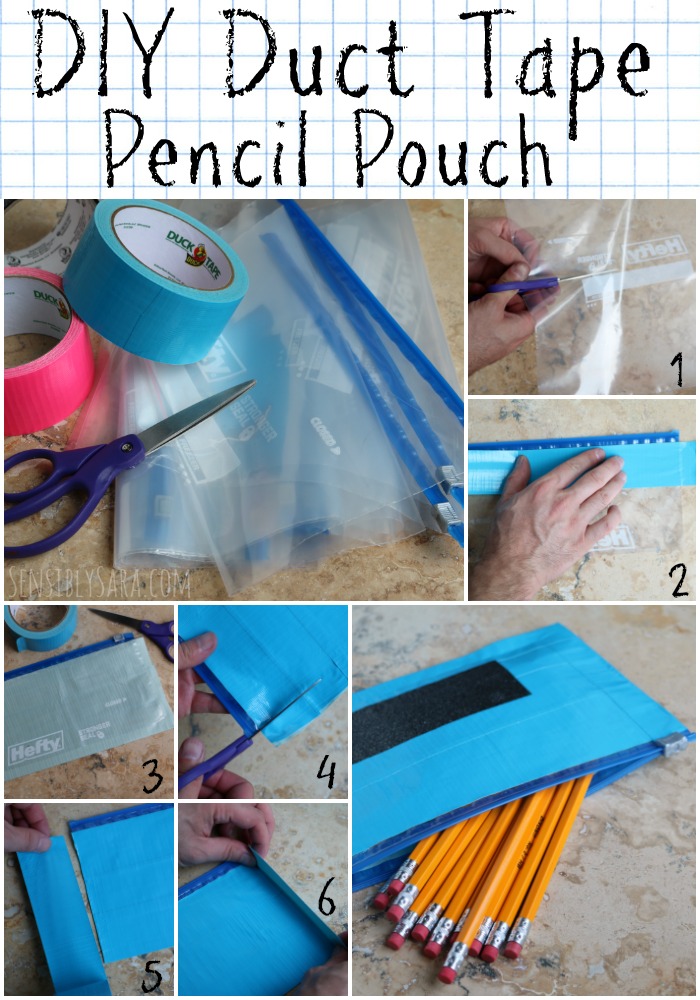 Instructions:
Gather your materials.
Decide how long you want your pencil pouch to be and cut the bag. (1 in the photo)
Leaving a bit of tape on each side, press a length of Duct Tape onto the bag. (2 in the photo)
Repeat until the bag is covered on one side.
Flip the bag over (3 in the photo) and repeat steps #3 and #4 above.
Cut the excess off each side (4 in the photo) so that the tape is even with the zipper.
Measure a length of Duct Tape to cover the sides that were just trimmed. (5 in the photo)
Place half of the tape on one side and wrap it over to the other side to reinforce the sides. (6 in the photo)
Measure out one more piece of Duct Tape the length of the bottom and repeat step #8.
Fill with pencils and enjoy!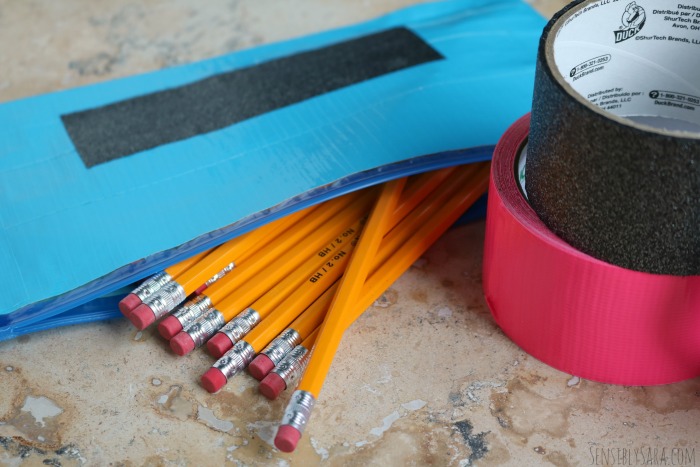 The great thing about DIY Duct Tape Pencil Pouches is that they are completely customizable! Duck Tape has over 250 prints and colors to choose from, making each project unique in it's own way. Duck Tape is an easy crafting medium for kids of all ages and often does not require additional supplies. I really hope you'll try this one! Try going a little crazy by adding grommets so it'll go in a binder!
Do you make any Back to School crafts?
Need some ideas, check out the Duct Tape School Crafts Pinterest Board!