**Full Disclosure: This post may contain affiliate links. If you make a purchase, I get a teeny-tiny percentage at no cost to you.
A few weeks ago, a friend shared a recipe for the best chocolate chip cake. I love chocolate but I wanted a cake that screamed SUMMER so I changed up her recipe a bit to make the best Lemon Blueberry Bundt Cake on the planet!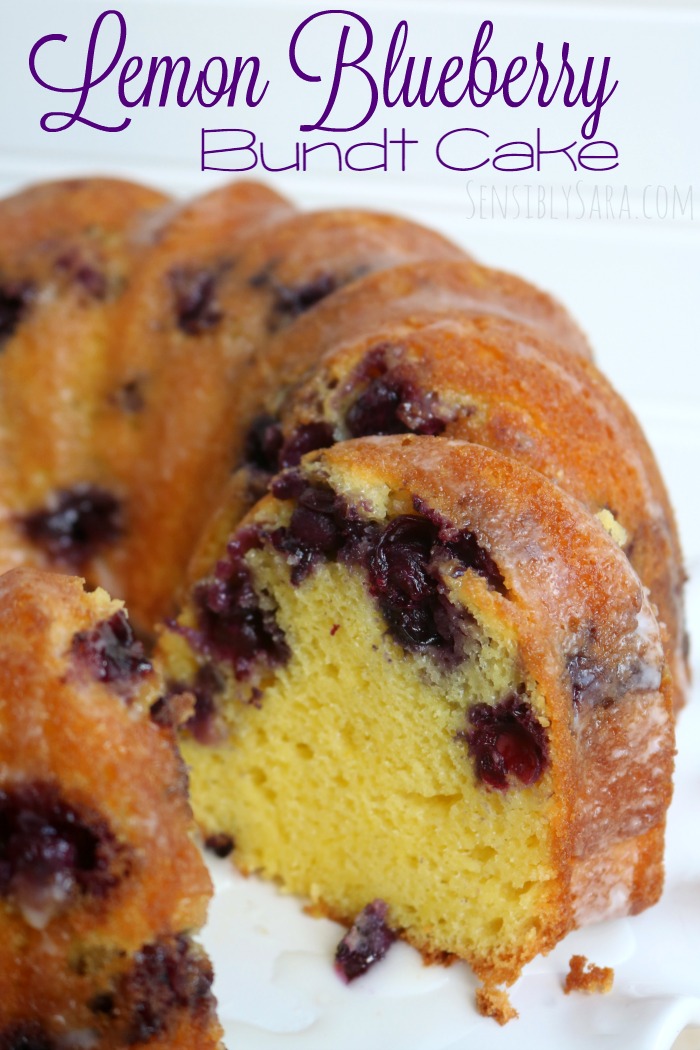 It calls for 7 ingredients and is ready to serve in a little over an hour which makes it perfect for any summer event.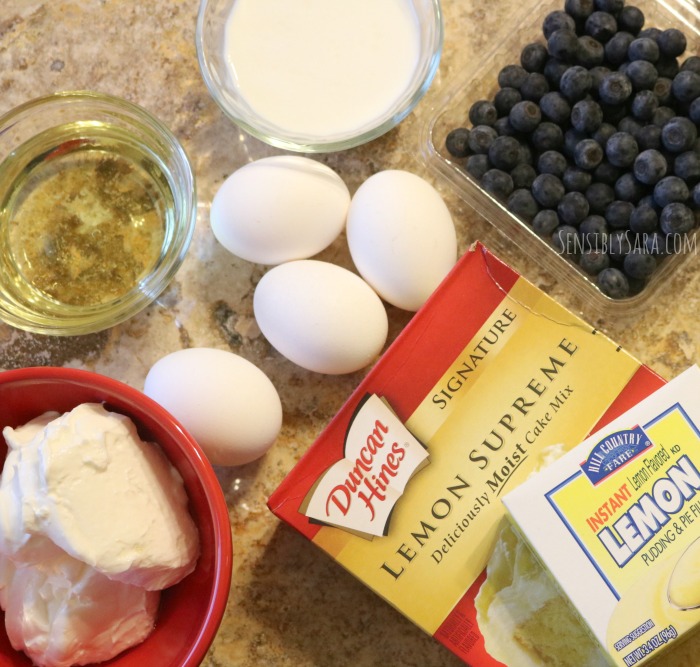 Preparation for the Lemon Blueberry Bundt Cake only takes a few minutes. Actually, waiting for the oven to pre-heat takes longer than mixing the ingredients together!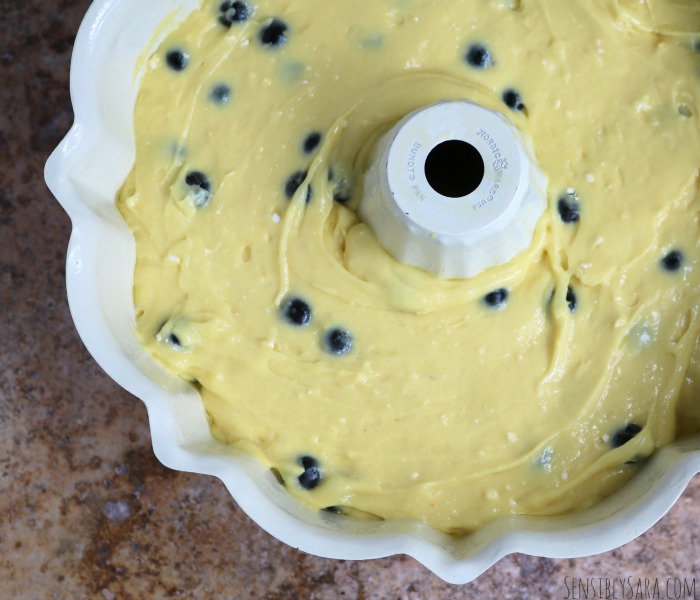 Lemon Blueberry Bundt Cake #Recipe
Ingredients
1 box lemon cake mix (just the mix)
1 small box instant lemon pudding
½ cup oil
½ cup milk
4 eggs
1 cup sour cream
1 cup blueberries, washed & dried
Instructions
Preheat oven to 350 degrees.
Combine lemon cake mix, pudding, oil, milk, eggs and sour cream.
Mix until smooth.
Fold in blueberries.
Pour batter into an greased & floured bundt pan.
Bake 45-55 minutes.
Flip pan over on a plate and allow to cool for at least 30 minutes.
Optional: Coat with a powdered sugar glaze
Serve and enjoy!!
Powdered Sugar Glaze:
cup powdered sugar
-3 TBSP milk
Whisk ingredients together until desired consistency is reached.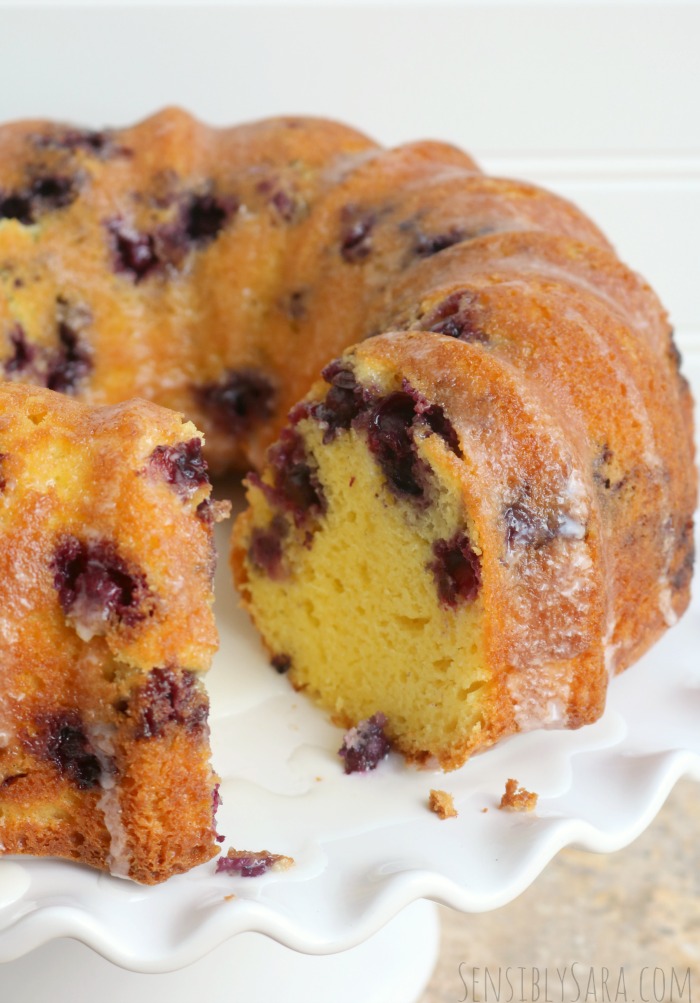 I put a very thin layer of powdered sugar glaze over the top of my cake to give it the perfect amount of extra sweetness. The best Lemon Blueberry Bundt Cake is light, bright and delicious!! It melts in your mouth, too, which makes the cake even more amazing!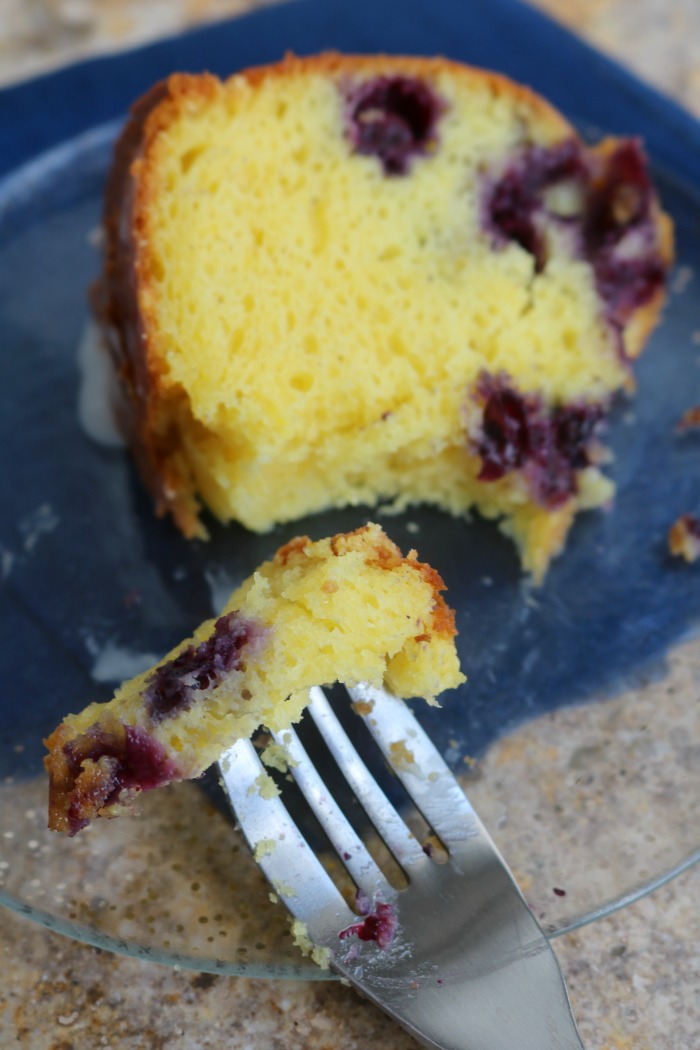 What is your favorite summer flavor combo?