Teacher Appreciation Week is celebrated the first full week in May. Teacher Appreciation Day is the Tuesday of that week.
Because teachers do so much for so little I try to show my kids' teachers how grateful I am for their time with small tokens of appreciation all year long but really emphasize Teacher Appreciation Week! This year I'll be gifting Thank You Bouquets.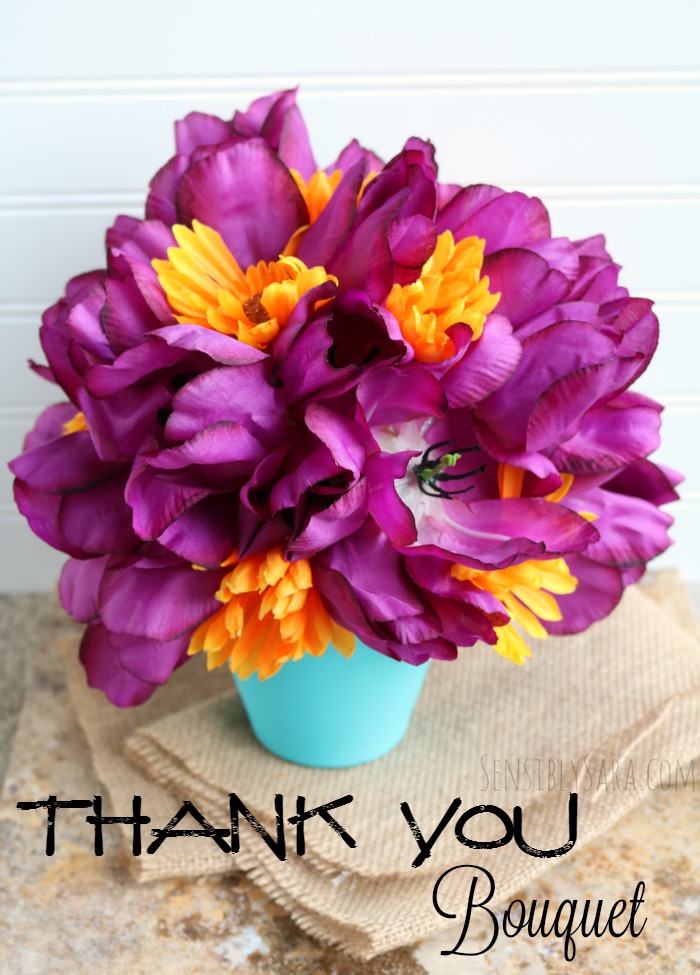 These bouquets are so much easier than they look. Trust me – you do not have to be crafty to make a thank you bouquet!
You'll Need:
1 – 4.25 inch Terra Cotta Pot
1 – 4 inch Styrofoam Ball (to fit just inside the pot)
7-10 stems of fake flowers (97 cents each at Walmart)
Spray Paint
Permanent Marker
Instructions:
Place the styrofoam ball on the terra cotta pot and use a permanent marker to draw a line on the ball.
Paint your terra cotta pot and allow it to dry.
Using the wire cutters, cut each flower off the fake bouquet but leave about 2 inches of stem. (Depending on the size of each flower, you'll need about 70.)
Staying above the line, poke the flowers into the ball until it's full and beautiful.
Super glue the styrofoam ball onto the pot and let sit for about 10 minutes.
Gift for teacher appreciation week!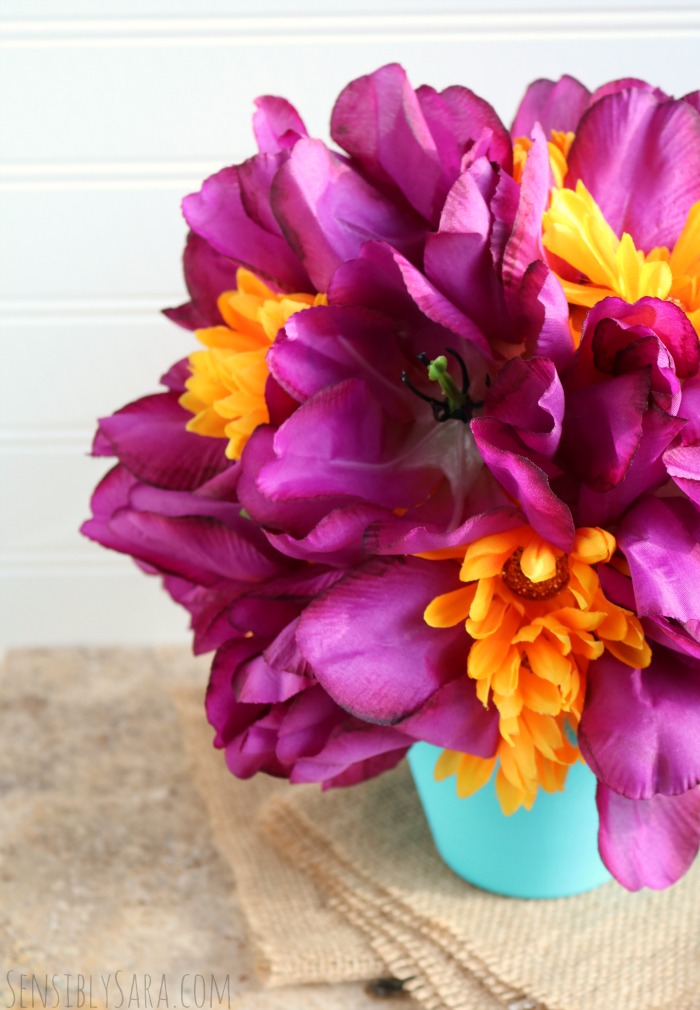 I had most of these things in my crafting closet so it only cost me about $8 (in fake flowers) to make this bouquet. I added a little 'Thank You' flag made with an index card, tape and a cake pop stick for Colin's teacher.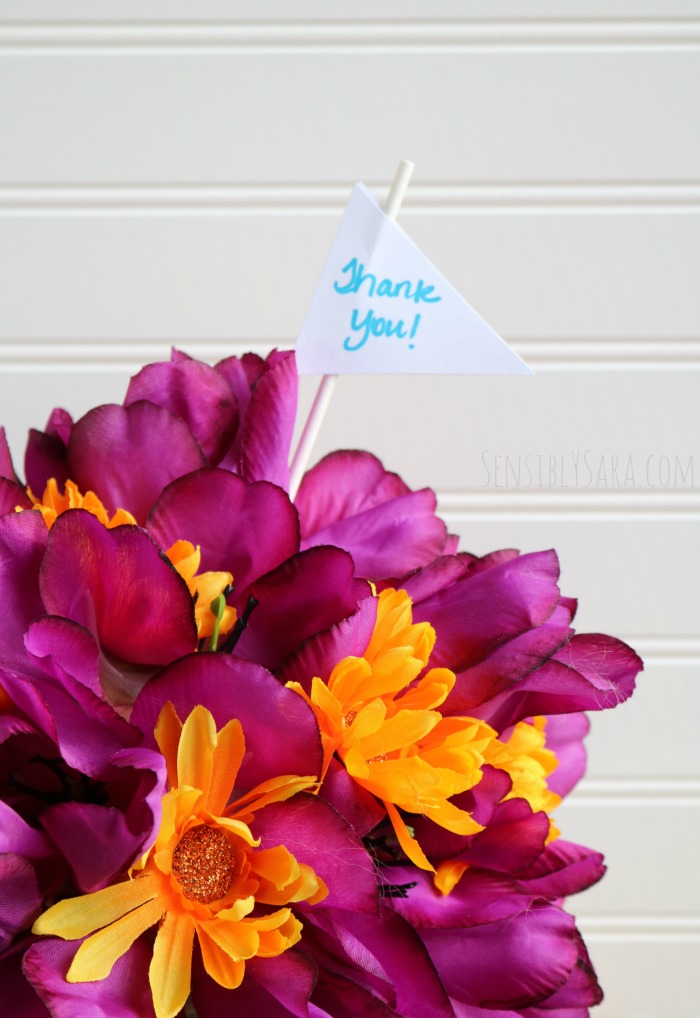 I gave Mrs. B her flowers early (so I could share my idea with you) and she loved them! She had them in the window before I came back to pick up the kids.
If you don't like the fake flowers, you could use the same idea to make a Dum Dum Tree.
How do you celebrate Teacher Appreciation Week?