**Full Disclosure: My family and I received passes to experience the Blue & Gold Fleet at no cost to us. All opinions are our own. 
When we started planning for our extensive Christmas road trip, we added a day in San Francisco to break up the distance from Arcata to San Diego. I knew it would would be hard to fit everything we wanted to do into the one day we had in San Francisco.
Several friends recommended the Blue & Gold Fleet so that was at the top of my list. It sounded like something that would make our first San Francisco experience memorable.
Other than Colin being very hesitant about the bay cruise, I was not wrong!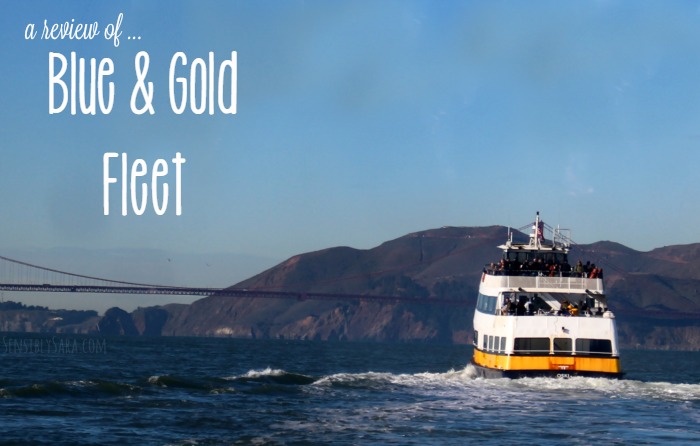 We caught the boat at Pier 39. The 60-minute Blue & Gold Fleet bay cruise was a blast! My husband and kids sat inside the boat for most of the cruise. James would occasionally join me on the deck. I didn't get many great pictures because some man insisted on standing in front of me to block my view. I couldn't get him to move so I went and sat with my family.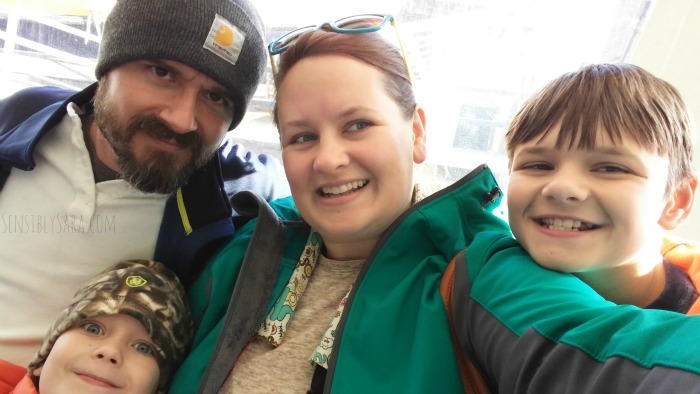 While taking in all the beautiful scenery, we listened to lots interesting facts & stories about San Francisco, Alcatraz the Golden Gate Bridge and more coming from speakers placed all around the boat.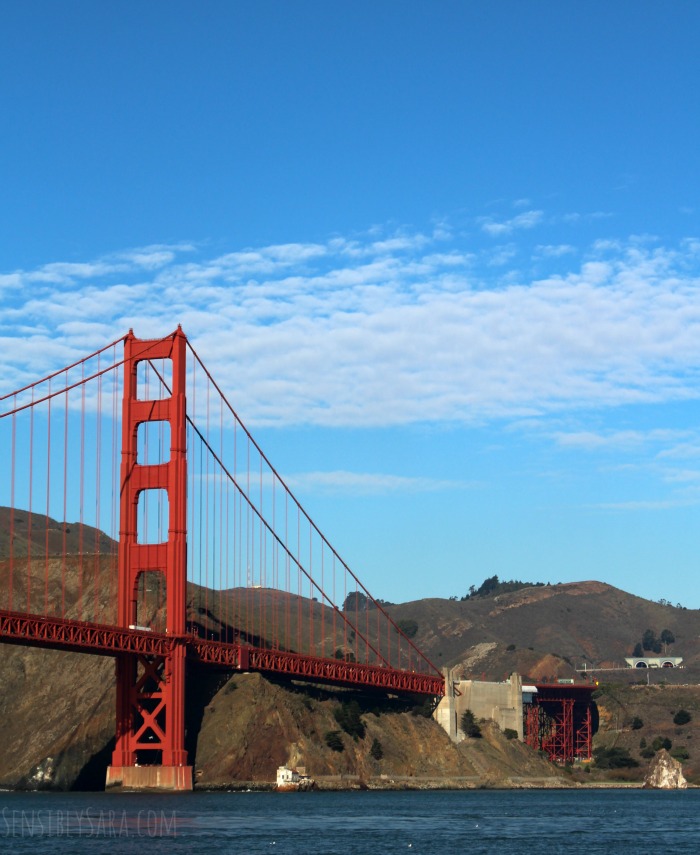 We didn't use them but there was a restroom and a beverage station on board.
All in all, it was a fantastic experience! Colin even said he liked it a little bit – and that's a lot coming from a kid that didn't want to go.
The Bay Cruise is great for kids (and adults) of all ages. If you are in San Francisco, I'd highly recommend the adventure! Reservations are not required. Arrive 30 minutes prior to your desired departure time (so you don't have a guy standing in front of you!). Tickets for the Blue & Gold Fleet's San Francisco Bay Cruise start at $20.
Have you been on any of the Blue & Gold Fleet boats?