Last summer I started thinking about how long it'd been since we'd seen my husband's family. Five (long) years. Plus, we haven't ever spent Christmas with his family so this visit would be special for many reasons! Putting it off for any longer was out of the question. I talked my husband into a winter road trip and we started planning immediately.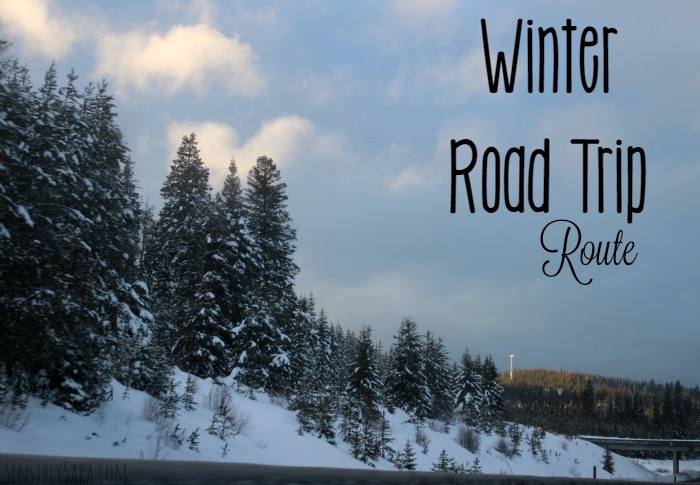 The hubs and I sat down with Google Maps to figure out where we would stop. Because driving long distances isn't my favorite, we based those decisions on how far he thought he could drive every day (roughly 8 hours).
Our Winter Road Trip:
First Leg –
 San Antonio, TX –> Phoenix, AZ
Phoenix, AZ –> Grand Canyon –> Kingman, AZ
Kingman, AZ –> Wendover, UT
Wendover, UT –> Walla Walla, WA
I would have purchased them sooner but we  bought chains at a Les Schwab in Idaho because we may have needed them for the snow-covered mountains but were able to return them when we got to California. 
Second Leg –
Walla Walla, WA –> Portland, OR
Portland, OR –> Redwood National & State Parks –> Arcata, CA
Arcata, CA –> Vallejo, CA
Vallejo, CA –> San Diego, CA
San Diego, CA –> Deming, NM
Deming, NM –> San Antonio, TX
Okay – I know that looks like a lot – and it was. But it was so worth it! In addition to spending about half of what we would have spent on plane tickets, we saw so many cool things – the Grand Canyon, Multnomah Falls, Redwood National Forest, Avenue of the Giants, Chandelier Tree, Jelly Belly factory, Golden Gate Bridge and Alcatraz from the Blue & Gold Fleet, Pier 39, Aquarium of the Bay, San Diego Zoo and the Donut Bar!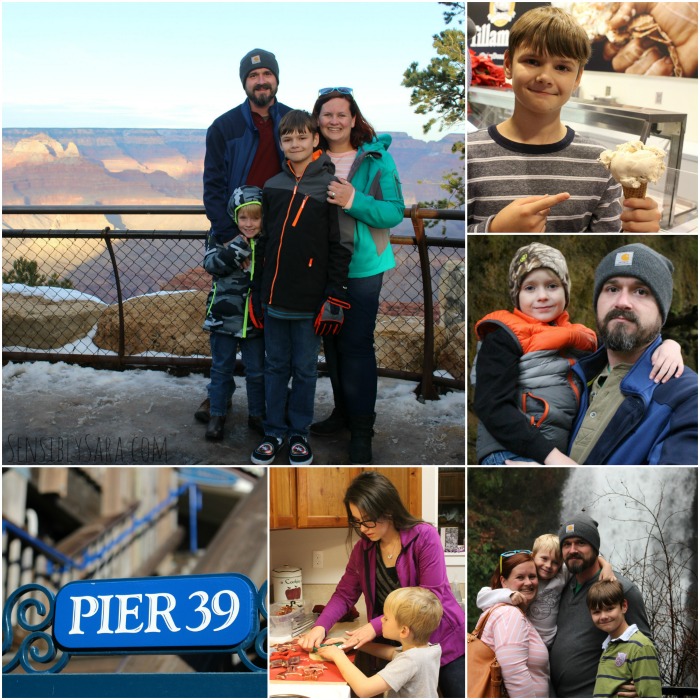 We had so much fun! As we sat in the car together, we bonded as a family. We learned and laughed together. James and Colin got to see snow and get to know family they rarely see.
This family of four is ready to take another road trip! This time, though, I think we'll be headed to the Four Corners, Colorado and Yellowstone National Park.
What's your favorite road trip route?