**Full Disclosure: I participated in an Ambassador Program on behalf of Influence Central for Sprint. I received a promotional item to thank me for my participation.
My husband was a Sprint customer when we met. After we married, he added me to his account and we've been happy with our service for over 12 years! I can't think of anything we've ever complained about. Sprint has always provided us with fantastic service, competitive pricing and top-of-the-line phone choices.
If you aren't a Sprint customer, now's the time to think about making the switch! Sprint's competitor rate plans are easy to understand and take advantage of.  In celebration of the launch of its new LTE Plus network, which has been clocking blazing speeds nationwide, Sprint is introducing the biggest wireless offer in U.S. history: 50% off the price of most Verizon, AT&T and T-Mobile rate plans!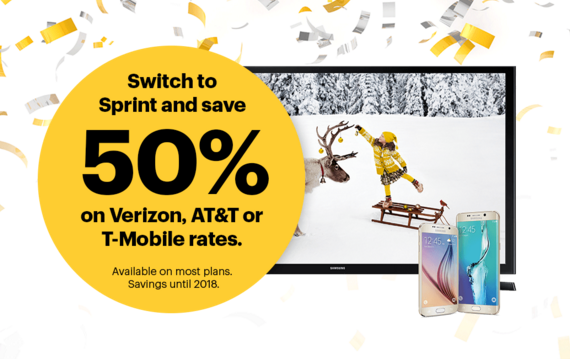 Because we have been Sprint users for so long, we haven't taken advantage of the 50% off competitor rate plans but when you switch to Sprint, you'll get the 50% off rate until January 2018. New customers can get their new devices through Sprint Lease, iPhone Forever, installment bill or pay full retail price. Take advantage of this offer nationwide Nov. 20 through Jan. 7, 2016.
Are you ready to head to a Sprint store near you and take advantage of the competitor rate plans?!
Which carrier do you currently use?
Locate a Sprint store near you or connect with Sprint on Facebook and Twitter.
Now, are you ready to win!? Two people will win one of two devices – the HTC One A9 and the HTC Desire 626s from Sprint.
About the HTC One A9: 

As the first non-Nexus smartphone powered by Android 6.0 Marshmallow, HTC One A9 offers Google's latest innovations right out of the box including:  
A multi-directional fingerprint scanner, which when combined with Android Pay makes purchasing items as secure and as easy as "tap, pay, done." 
Google's Now on Tap feature which also provides contextual information about whatever is on your screen – look up reviews for a movie from a text, hear a song mentioned in a blog post, or book seats at a restaurant from an email, all at the press of the home button.
All new power-saving capabilities to maximize battery life. Doze automatically turns off power hungry applications when your phone is left idle, such as when charging overnight, while App Standby knows when an app open in the background isn't being used and shuts it down until you need it again.
HTC One A9's fun and useful features include a 13MP rear camera featuring Optical Image Stabilization (OIS) to minimize hand shake and correct vibrations for a crystal-clear picture. The Hyperlapse editing tool lets users speed up videos to 12 times as fast for a dramatic time-lapse effect. Vibrant 24-bit high definition sound quality comes from the combination of a high-output amp integrated into the headset combined with Dolby Audio™ Surround technology. It is also one of the few smartphones available today with an expandable microSD™ memory slot (card sold separately).
Through Jan. 7, qualifying customers pay $20 per month for a 24-month lease of HTC One A9 with Sprint Lease. Also, for a limited time, customers activating a new HTC One A9 will receive two monthly service credits of $20 each after activation. 
About the HTC Desire 626s from Sprint: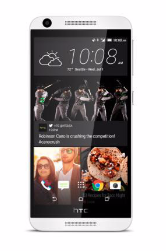 The HTC Desire 626s from Sprint is a prepaid plan. 
Available now at Best Buy the HTC Desire 626s from Sprint Prepaid boasts a 5-inch, 720p HD touchscreen display, Android™ 5.1, Lollipop, and an 8-megapixel, rear-facing camera. Price: $129.99 (plus tax).
Available in national retail, Sprint Prepaid offers great value and total flexibility without annual contracts. Monthly plans include unlimited data, talk and text.
Mobile Hotspot is included on select devices. 
The HTC One A9 sounds like a fun phone. Android's Marshmallow, the fingerprint scanner and the camera are all features that really caught my eye!
GOOD LUCK! Contest entrants are only eligible to win once per sweepstake, per household as part of a campaign sponsored by Influence Central and must reside in the United States. SensiblySara is not responsible for fulfilling the prize.