**Full Disclosure: This is a Fashionista Event and a promotional item was provided to me by Sweetworks. Hosts for this event are Still Blonde after all these Years and ModlyChic.
I love this time of year – all of the beautiful colors, cooler weather and yummy treats! Unlike other people, when I think fall, I think carrot cake.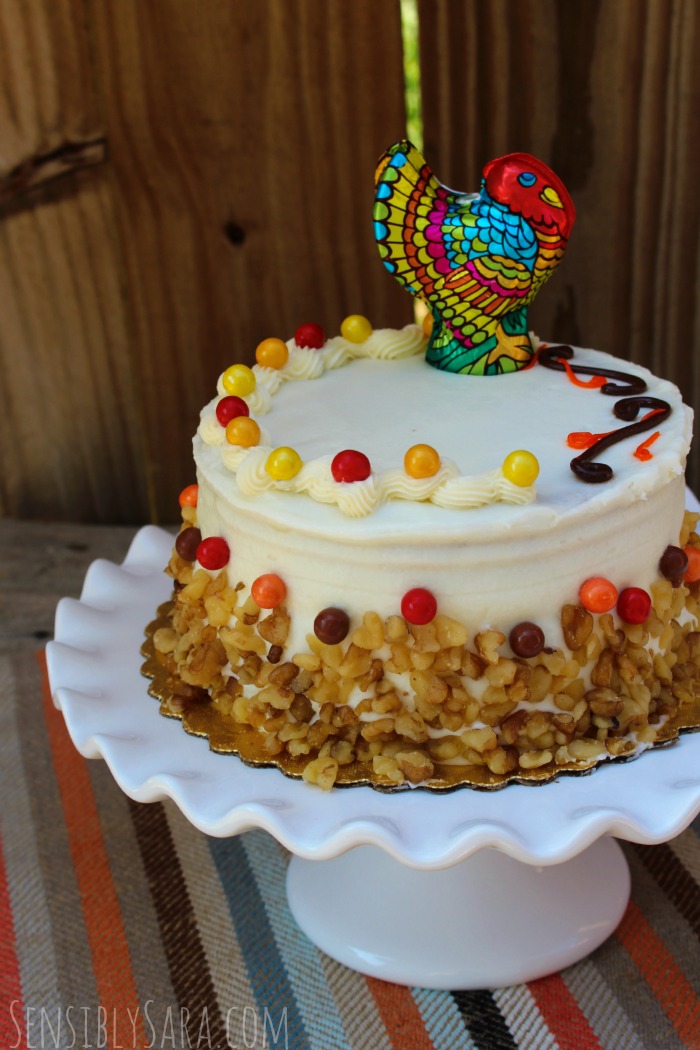 I received a huge box of Autumn-colored candies from Sweetworks to use for any recipe I wanted to create.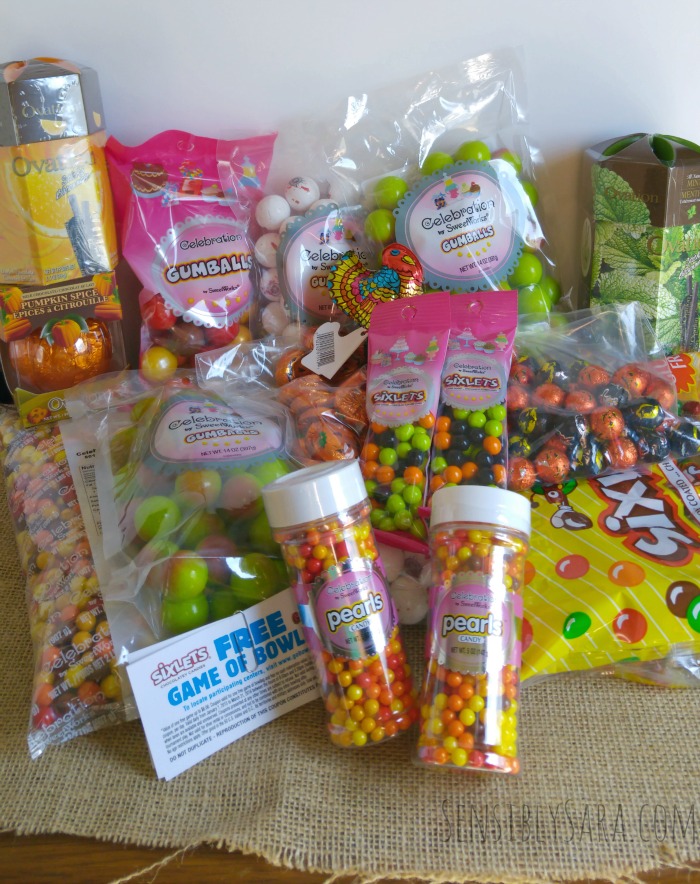 Using Harvest Sixlets and foiled semi-solid turkeys, I made this super cute carrot cake perfect for fall – especially Thanksgiving!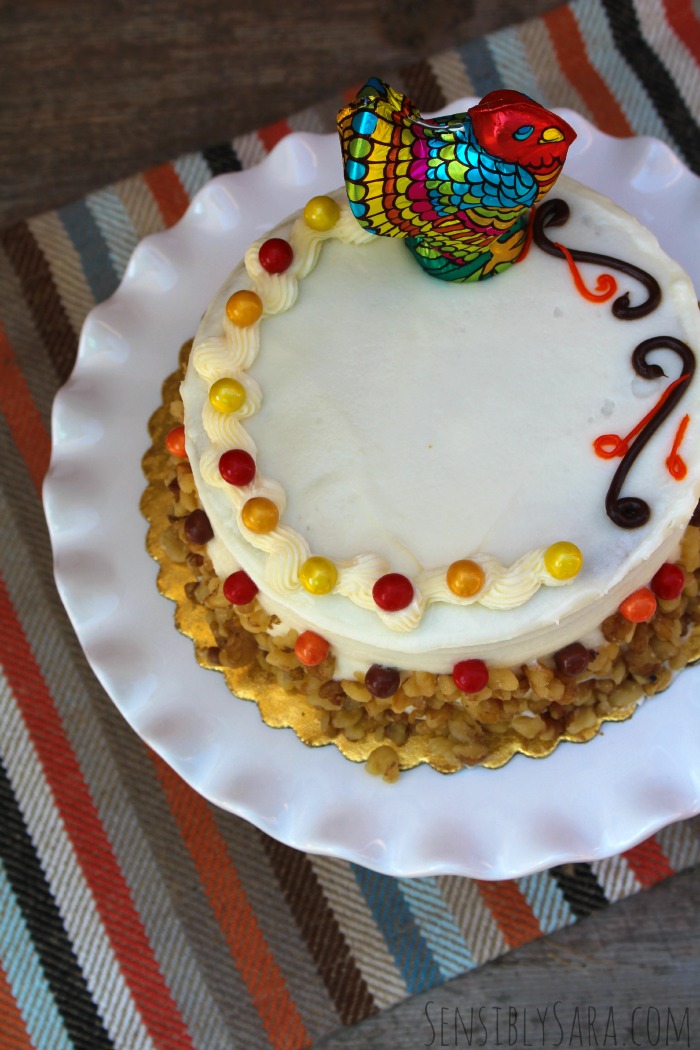 Cute Fall Carrot Cake with Chocolate Turkey [AD] #SweetworksAutumn
Ingredients
Butter for pans
2 cups all-purpose flour (plus some for pans)
2 cups sugar
2 teaspoons baking soda
2 teaspoons ground cinnamon
1 teaspoon salt
4 eggs
1½ cups vegetable oil
2 cups grated carrots
1½ cups chopped pecans, optional
Instructions
Preheat oven to 350 degrees F.
Grease and flour three (9-inch) round pans.
In a large bowl, combine flour, sugar, baking soda, cinnamon, and salt.
Add eggs and vegetable oil.
Using a mixer, blend until combined.
Add carrots and optional pecans.
Pour evenly into pans.
Bake for about 40 minutes.
Remove from oven and cool for 5 minutes.
Remove from pans, place on waxed paper and allow to cool completely before frosting.
Frost with cream cheese frosting and decorate as desired.
Serve and enjoy!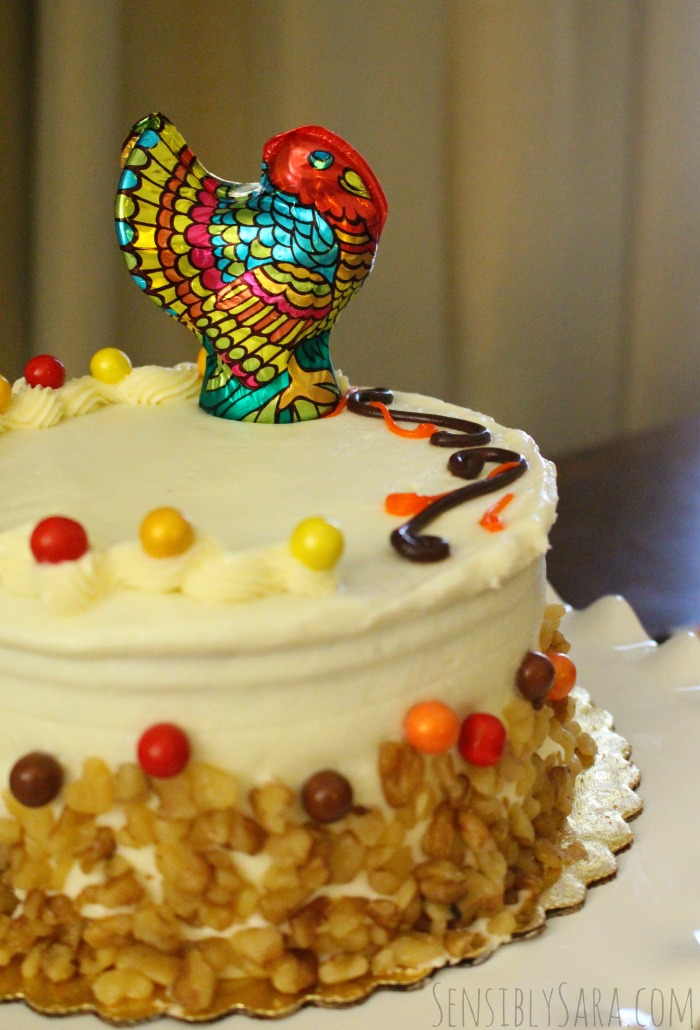 I love how cute this cake turned out!  If you don't like nuts, you could use large gumballs around the base of the cake instead.
How would you decorate a Thanksgiving cake?!