**Full Disclosure: I received two complimentary passes in exchange for this review.  All opinions are my own.

Earlier this month, I was headed to a conference in New Orleans.  My mom and I took the opportunity to make it a mother/daughter road trip.  We left a little early to fit in as much as possible!  One of the many things on my 'I have to do this' list was a Cajun Encounters Swamp Tour.
Our tickets were booked online so when the day came, we were all set to go.  We got up early, drove to the location (beautiful drive & easy to find), then we checked in.  Make sure you get there at least 30 minutes before your tour to allow time for check-in.  The process is easy, but the line can get long.  You'll get a colored wrist band and then listen for that color to be called.  Mom & I had pink wrist bands for the 9am tour.  When your color is called, you'll meet the captain of your boat at a certain spot in front of the Cajun Encounters building.  The captain will walk you to the boat and you'll head out for a two-hour experience.
We did the Honey Island Swamp Tour and it was fantastic!  The captain was knowledgeable and funny.  He fed the alligators on both sides of the boat to ensure everyone had a chance to watch.  There were about 20 people on our boat and we had to remain seated the entire time.  I wasn't sure if the boat would be covered, but it was.
My Suggestions: 
I wouldn't wear a hat or anything that can blow away.
Parking can be tricky.  I'd recommend parking on the other side of the road and walking under the bridge.
Your captain probably won't ask for tips, but there was a tip jar.
If you get on the boat first, you'll be right by the captain and have a great view of alligators eating lunch.   If you get on the boat last, you'll have a great view of Honey Island.
I would absolutely take the Cajun Encounters Swamp Tour again!!  As a matter of fact, my husband and I are already planning to take our kids as soon as we can!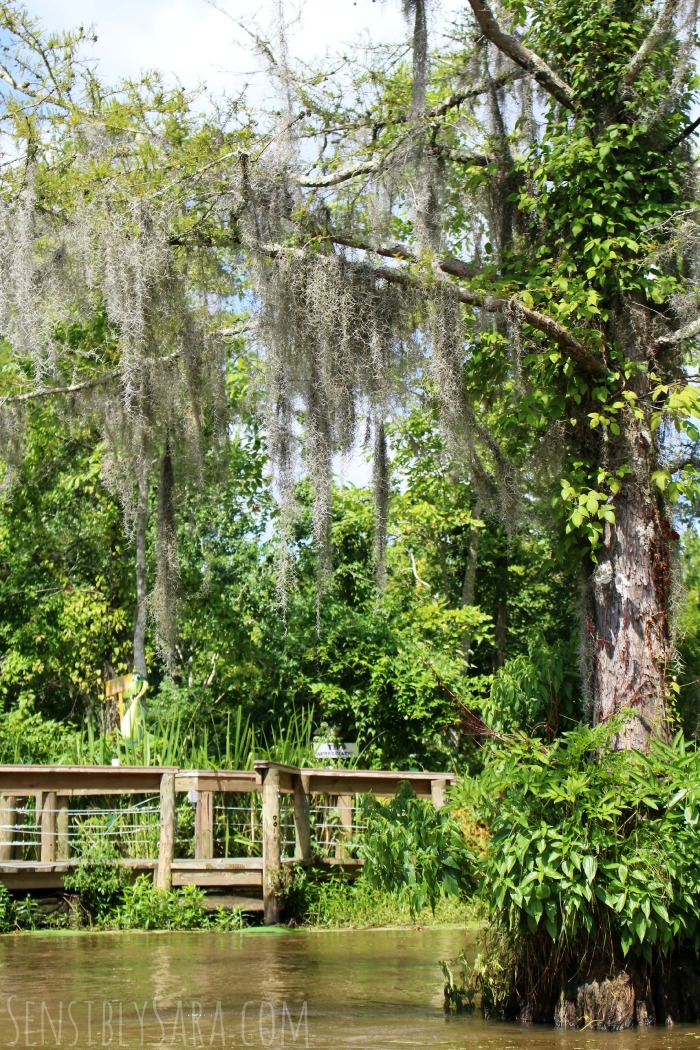 Cajun Encounters Prices:
Without Transportation – Adults: $25 | Children (under 12): $15
With Hotel Pickup – Adults: $52 | Children (under 12): $32.50
$2 discount for AAA, Senior Citizen (65 and older) and U.S. Military. Discounts not valid with other coupons or specials.
Tour Times: 
9:30am – 12:45pm | 12:00pm – 3:40pm | 2:45pm – 6:00pm | (seasonal*) 5:00pm – 7:45pm
*Seasonal tours run throughout daylight savings time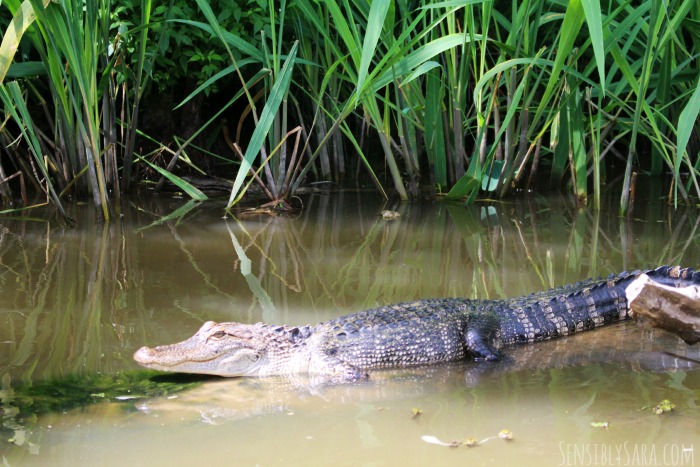 You can also book tours for plantations, city and cemeteries with the company.
Connect with Cajun Encounters Tour Company on Facebook and Twitter!