**Full Disclosure: This is a Fashionista Event and a promotional item was provided to me by Sweetworks.  Hosts for this event are Still Blonde after all these Years and ModlyChic.  All opinions are my own.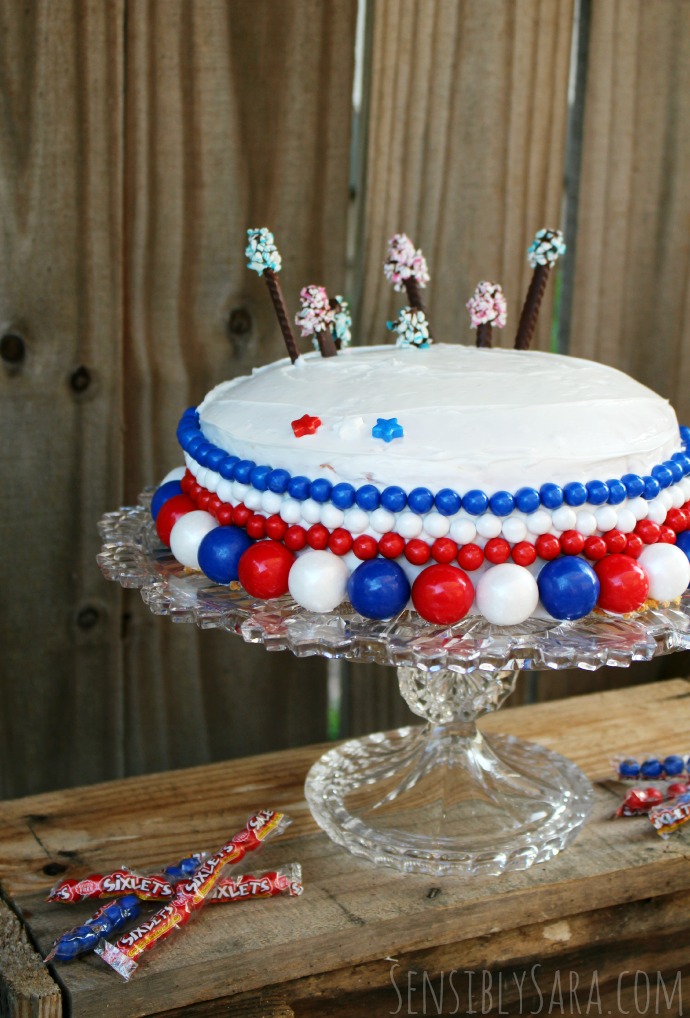 4th of July!  
What does it mean to you?
For me it's a day of red, white & blue.  Celebration, independence and history.  Fireworks, food and parades.
When I got a huge package of patriotic-colored candies from Sweetworks, I knew just what I was going to do!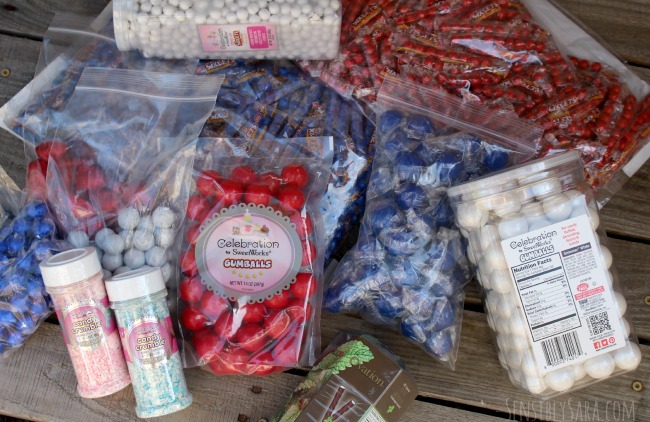 Those candies were begging to be added to a layered cake!  I enjoy making themed foods so this 4th of July cake was perfect.  I don't have a lot of patience, though, so I needed to create something quick and easy.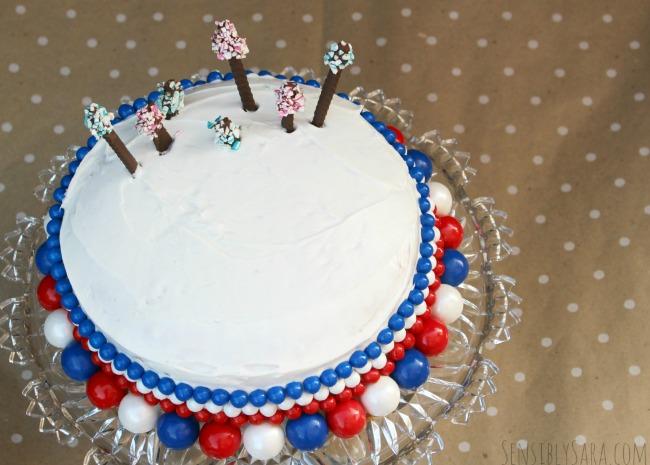 You'll Need: 
1 boxed cake mix
1 package pudding
1/2 cup unsweetened applesauce
1 cup milk
4 eggs
1 container vanilla frosting
Sweetworks Candy
Instructions: 
Combine cake mix, pudding, applesauce, milk and eggs in a mixer.
Beat until smooth.
Heavily spray two round cake pans.
Divide the cake mix evenly into each pan.
Bake at 350 for 30-35 minutes (or until a toothpick comes out clean).
Let cool.
Stack the cakes on each other, putting a little frosting in the middle to 'stick' them together.
Generously frost the cake.
Add gumballs around the base of the cake.
Add a layer of red Sixlets, white Sixlets and then blue Sixlets.
Optional: Add red, white and blue stars to the top.
Optional: Put edible sparklers in the cake.
To make the sparklers – Dip chocolate sticks in frosting and then in crushed candy.
Serve and enjoy!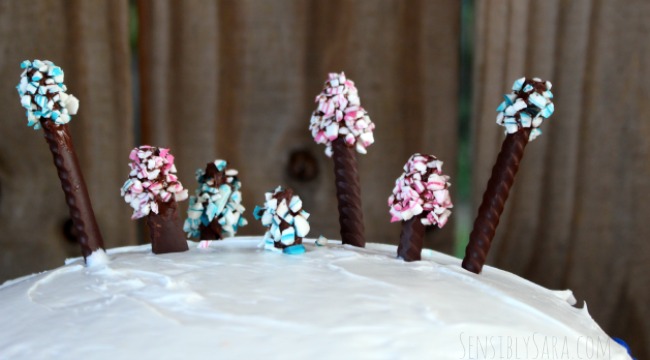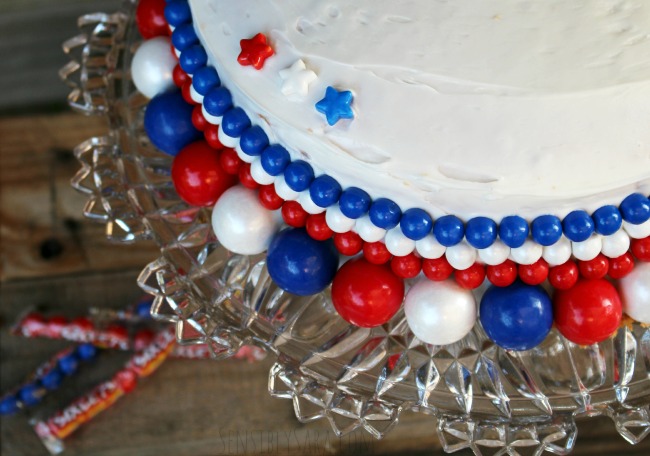 I might be partial, but I adore this 4th of July cake!!  I think the cake would be a little prettier without the edible sparklers but otherwise I think it turned out beautifully!
How would you decorate a 4th of July cake?