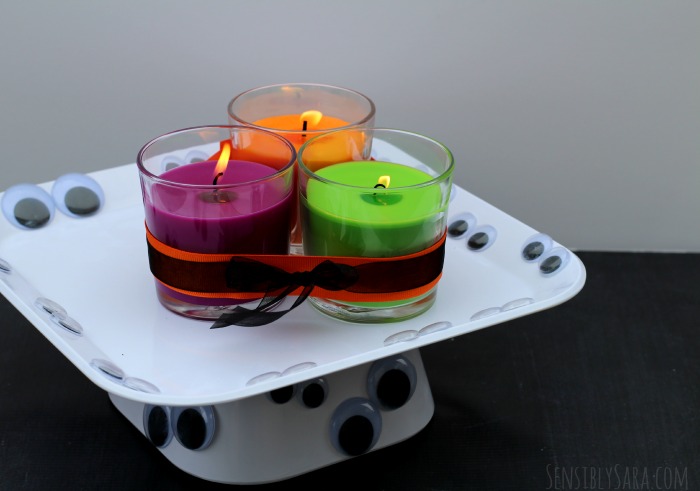 I love cake plates, but I really don't have the space to store a zillion of them.  However, when I had the idea for this eyeball cake plate I knew I had extra storage space in my Halloween box so I went ahead and purchased the necessary supplies and put it together.  I love how it turned out!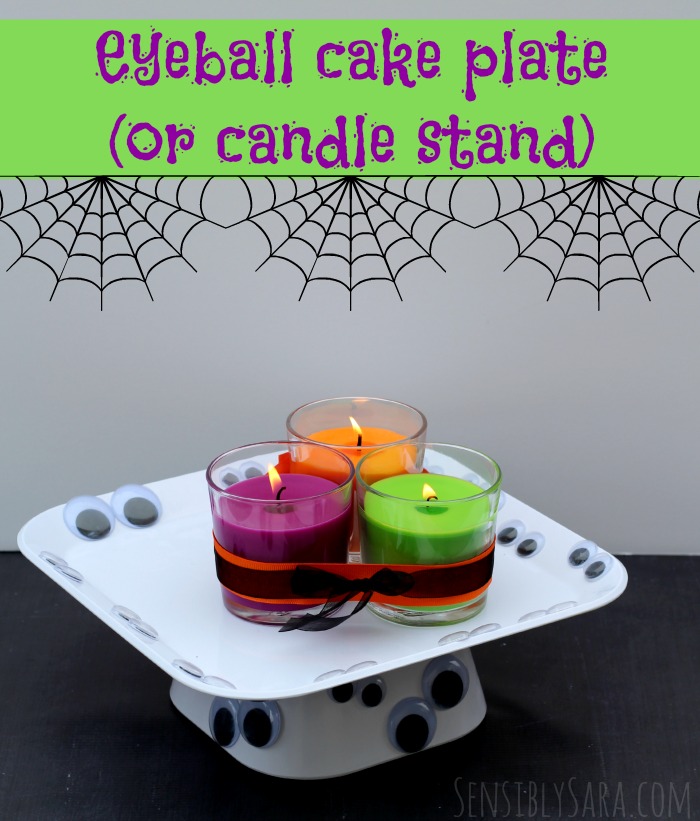 The eyeball cake plate (or candle stand) craft is very simple to make, but it's definitely something kids cannot do on their own because of the super glue used.
What You'll Need: 
1 Melamine Plate & 1 Melamine Bowl (I used white – purchased at Target for under $2 each)
Super glue (the gel variety works best)
Wiggly eyes
A cake or candles!
How To: 
Wash & thoroughly dry the dishes.
Put a line of super glue around the bottom edge of the bowl.
Place the glue-y edge of the bowl to the underside of the plate.
Let cure for 24-48 hours.
Start super gluing the eyeballs on the plate border and the sides of the bowl.
Again, let the super glue cure for 24-48 hours.
Use the eyeball cake plate (or candle stand) as you see fit!
ENJOY!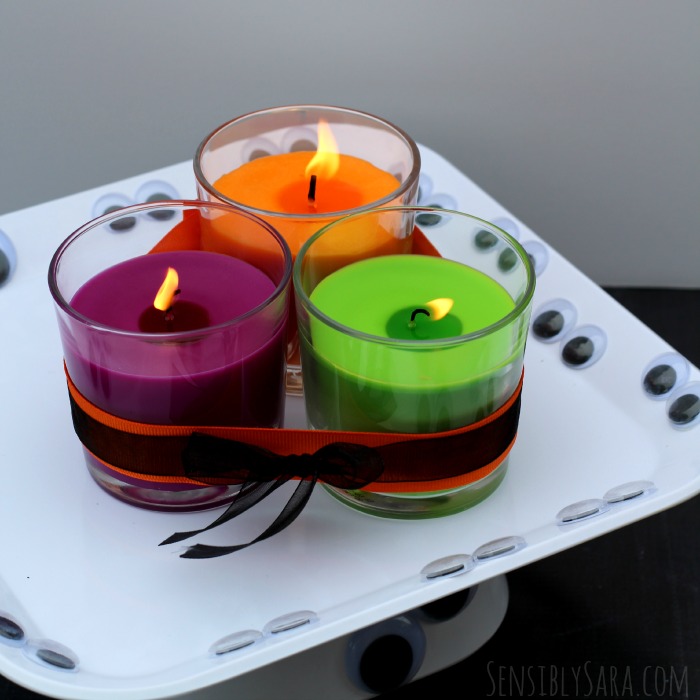 I'm not sure about putting a cake on this plate because I used super glue to attach the wiggly eyes and I think washing the plate would wear the glue down over time.  I think I would use it for cupcakes, though, because I could just wipe down the plate when they were gone.
Would you make an eyeball cake plate?