**Full Disclosure: I received window film courtesy of Blinds.com in exchange for this post.  All opinions are my own.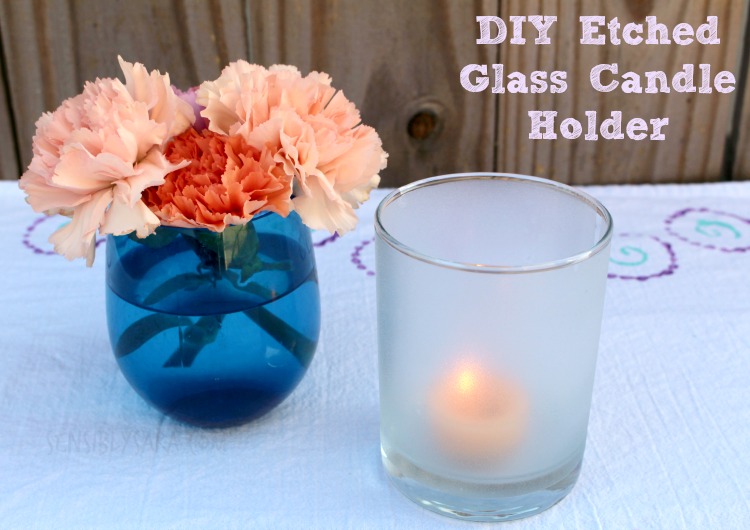 You might remember that I participated in the Blinds.com craft challenge last year by making a photo backdrop with a mini roller shade.  Well it's time for the challenge again, except this time my product was a roll of frosted window film.
I received the film on Saturday and it sat unopened until yesterday.  Last night I pulled it out of the package and stared at it for a good hour.  I was thinking, 'What in the world am I going to do with this stuff?!'  And then I had a light bulb moment.  I was going to make Window Film Etched Glass Candle Holders.  Start to finish, this project (one glass) took me less than 10 minutes.
Because I don't have the patience for intense crafts this project was just my style.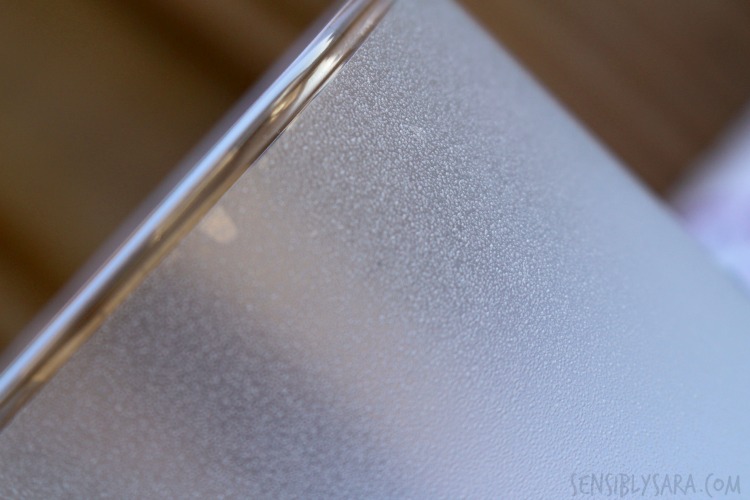 What You'll Need: 
1 roll of frosted window film
1 glass (or more if you'd like)
scissors
spray bottle with water
Note: If you want your film to fit precisely, grab a pencil & ruler also.
How To Make a DIY Window Film Etched Glass Candle Holder:
Make sure your glass is clean.
Decide where you want the film to sit on your glass.
Measure out a piece that will go all the way around.  (I didn't measure, I just rolled the glass to make sure it fit.)
Cut the measured window film.
Spray the outside of the glass.
Peel the film from the paper it's on.
Gently roll it around the glass.  Try to keep the air bubbles out.
Squeeze the bubbles out with the squeegee (it comes in the Blinds.com window film package).
Decorate with anything else you'd like – stickers, ribbon, etc.
ENJOY!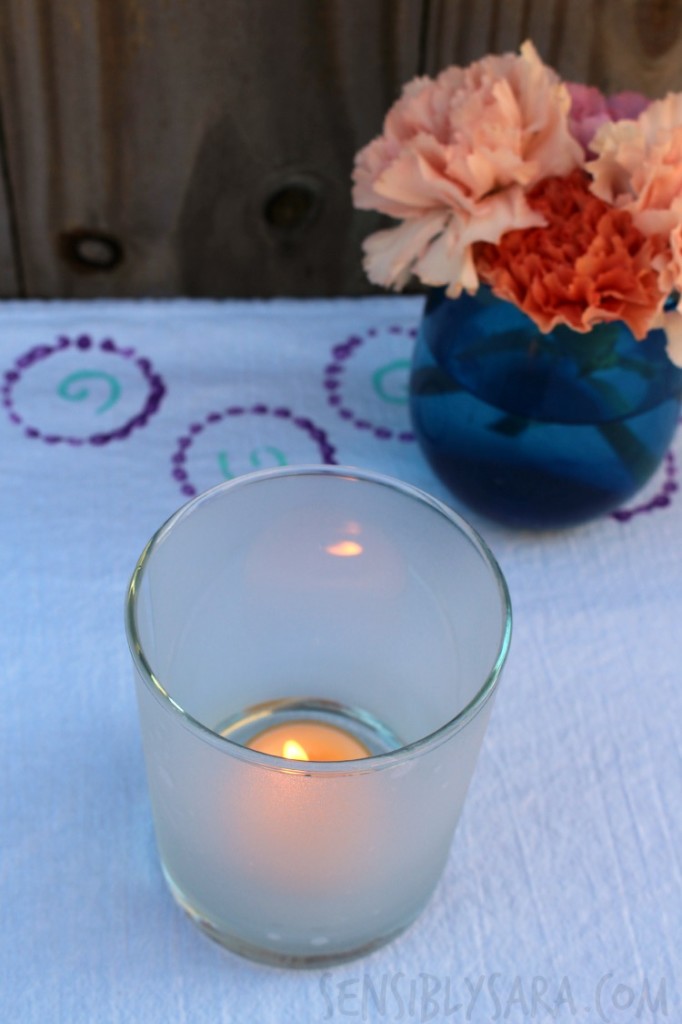 I love how the etched glass turned out!  The thing about this window film is that can be easily removed, if need be.  I think it would be beautiful as a centerpiece for date night, girls' night, weddings or whatever!  And the decorating options are endless.
Would you make these window film candle holders?  What would you use them for?