**Full Disclosure: I was invited to check out the Navigator of the Seas for one night in exchange for my post.  I won dinner at Sabor while I was on-board.  All opinions are mine.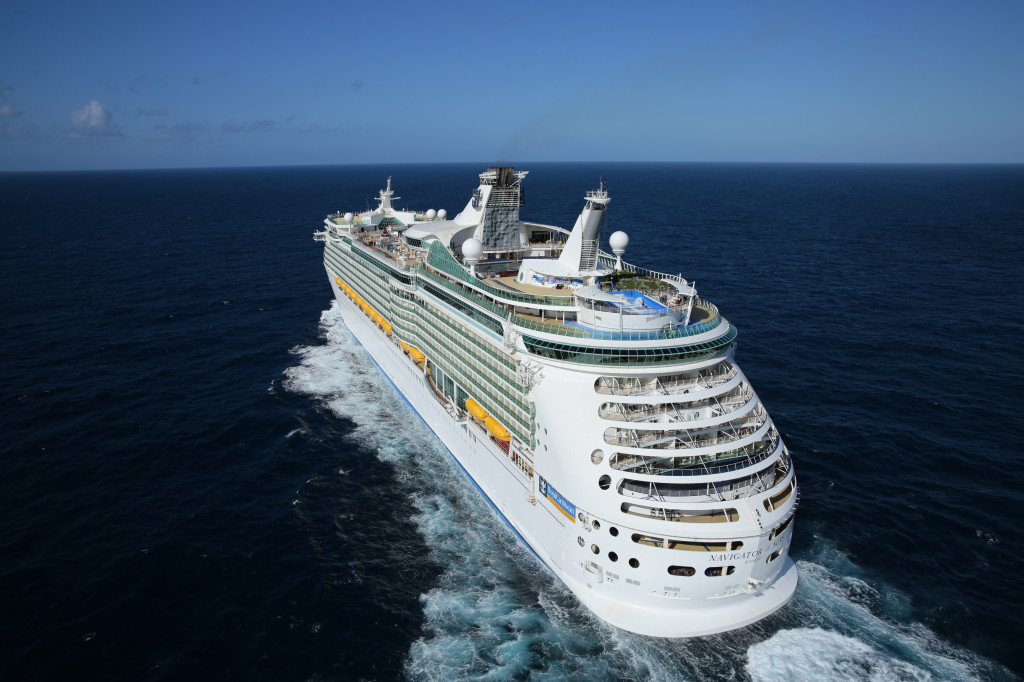 The Navigator of the Seas has 15 passenger decks and is 1,020 feet long and 157.5 feet wide.  The ship holds about 5,000 people.  Navigator of the Seas is now sailing out of Galveston, Texas!
Until a few days ago, I'd never been on a cruise.  Neither had my mom.  So she & I drove to Galveston and checked in for our 20-ish hour trip on board the newly renovated Navigator of the Seas.  The itinerary was jam-packed but we were determined to fit in as much as possible.
One new feature is the touch screen display near almost every elevator.  They are awesome!  You can find anything on the ship and it'll give you a map so you know where to go!  (I used it a TON!)
As soon as we checked in, mom and I were handed a scavenger hunt.  The more stops we made, the better our odds to win dinner for two (that night) or a cruise!  We dropped our bags in the room and got started.  We got to look at a variety of different staterooms, sample foods at the updated specialty dining locations and check out the Flow Rider (just one of the many activities on board).
About 3:45, we stopped by our room to figure out where muster would take place.  There was a little note on our door inviting us to a 6:30 dinner at Sabor – a Modern Mexican restaurant.
Muster (the safety assembly) was crazy!  Our station wasn't close to our room at all and I couldn't hear anything that was being said.  After about 10 minutes, we were free to go.  Mom & I waited around until people had moved on.  We didn't want to try to beat the crowd to any location.
We made our way to a bar, had a Shirley Temple and watched the coast line as the Navigator of the Seas left the port.  Then we went back to our room and changed clothes for dinner.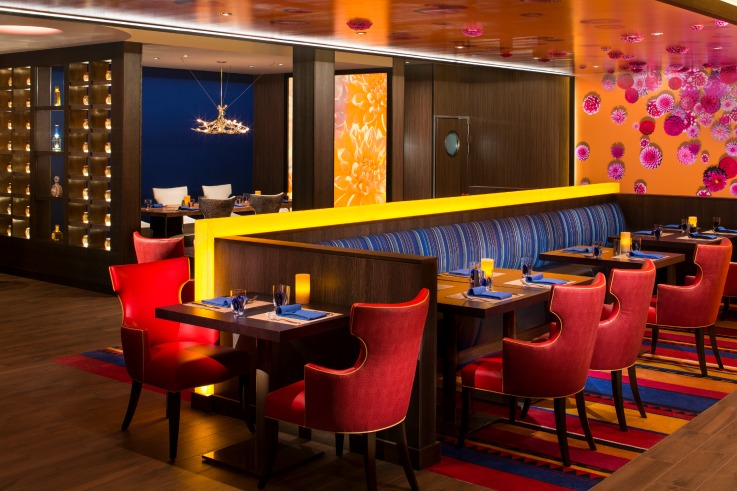 Dinner at Sabor took almost two hours – but it was worth it!  Both mom & I were able to pick one appetizer and one entree.  After we placed our appetizer order, the guacamole station was brought to our table.  The server made fresh guacamole while we watched – and it was delicious!!  There's always room for dessert, though, right?  So when they brought out a plate of desserts we had to try them!  There were churros with vanilla and chocolate dipping sauces, coconut flan with pineapple, chocolate crepe filled with cayenne chocolate & marscapone sauce, chocolate & banana empanadas, cafe con leche and a creme brulee with coffee puree.  They were all incredible – but the churros, creme brulee and cafe con leche were my favorites.
Dining at Sabor will cost you $25 per person.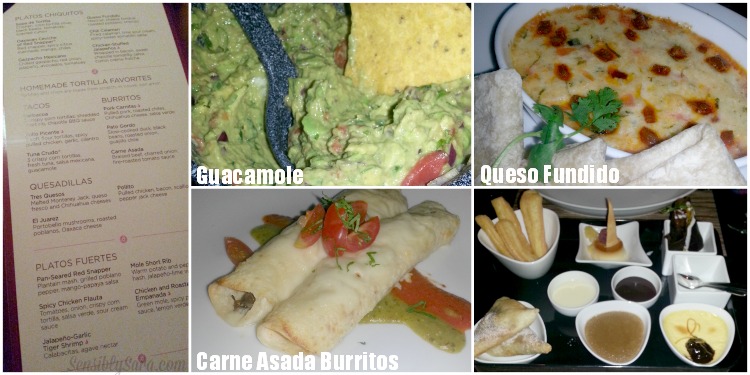 I was hardly able to move after all that food but we made our way to the Chairman's Welcome and then to the Ice Dancing Spectacular.  The ice skating was phenomenal!!  I couldn't stay awake for the parties (what can I say, it was a busy day!) so Mom & I headed back to the room. I was asleep in no time.
Royal Caribbean's newly renovated Navigator of the Seas was a fantastic first experience!
Have you been on a cruise?  If yes, would you go again?  If no, would you want to?