**Full Disclosure: I participated in this program on behalf of Champions for Kids and The Motherhood.  All opinions are my own.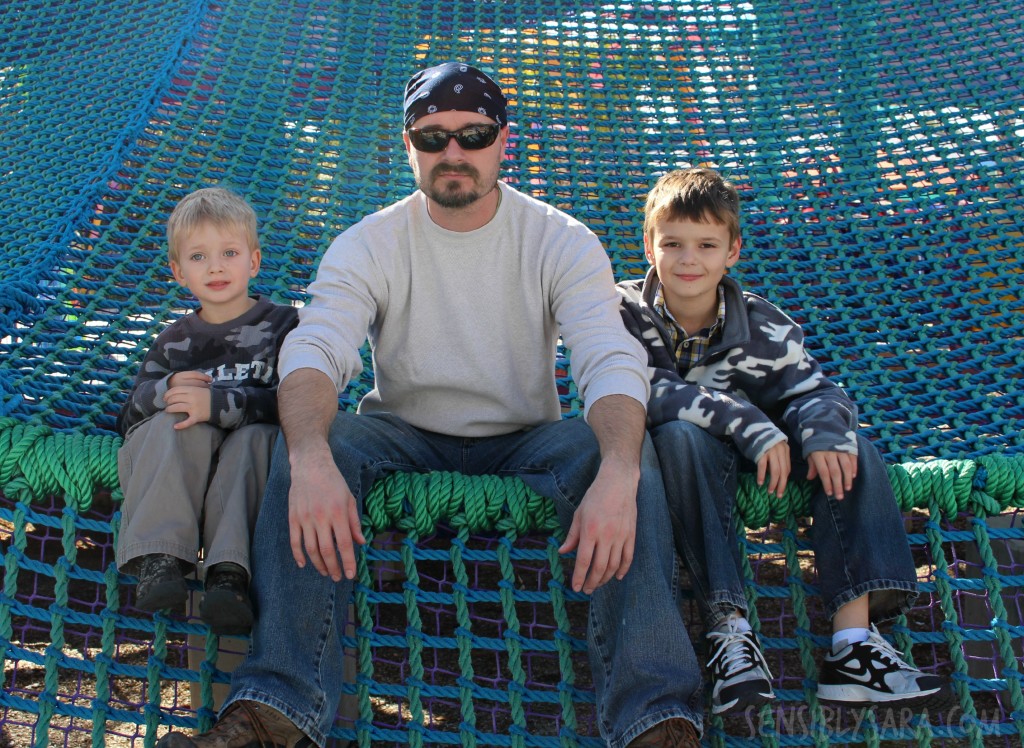 Like most parents, I want my kids to be thoughtful, compassionate, well-rounded humans.  But James and Colin won't learn it just by hearing what to do.  My husband and I need to show them how to care for others through hands-on experiences.
While there are many great opportunities available, many of them have an age restriction.  Giving to Champions for Kids is accessible to people of all ages, quick, easy and not too expensive.
Before heading to the store to donate to Champions for Kids, we talked about how the products we would be purchasing would help kids (just like them!) stay healthy.  I let my boys pick out the toothbrushes, toothpaste and hand soap they wanted to donate.  After careful consideration, my boys picked out just the right thing.  We paid and they each put three items in the purple box at our local Walmart.  As we were leaving, I told my boys that the products we donated would given to kids that go to school in our school district.
This isn't the first donation we've made, but it is the first with Champions for Kids.  We will be participating again!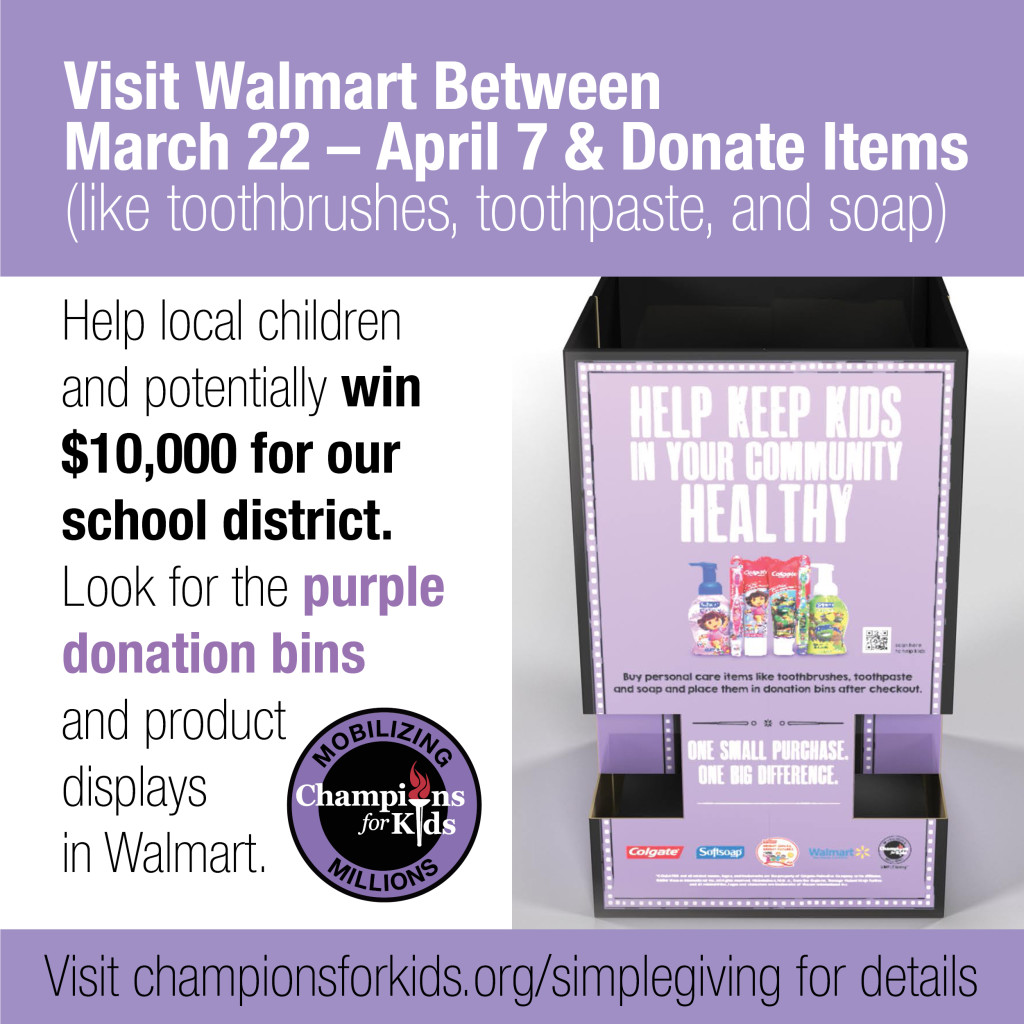 About Champions for Kids and SIMPLE Giving:
Champions for Kids:
Champions for Kids makes it simple to give children in local communities the resources they need to thrive.
Helping others does not have to come in large doses. Champions for Kids seeks to ignite generational change by fostering a 'habit of giving' among youth and parents in America.
SIMPLE Giving:
Did you know every year students in the United States miss more than 51 million hours of school due to dental-related illness? In fact, tooth decay is the most common chronic childhood disease, and if left untreated, it can affect children's ability to eat, speak, learn, and play.
SIMPLE Giving is a Champions for Kids program that makes it simple for you to help kids in your community. To help children stay healthy and avoid missed school days, Champions for Kids teamed up with Colgate for a SIMPLE Giving program to spread the importance of healthy oral care habits. Colgate donated $100,000 of oral care products to help children in need.
This SIMPLE Giving program collected donations of toothbrushes, toothpaste and hand soap at our local Walmart, and this week, school district representatives are picking up the donations to benefit the local community.
All of the donations go to children the school district where the participating Walmart store is located.
Would you donate to the SIMPLE Giving program?