**Full Disclosure: This dress was provided for review purposes.  No other compensation was received.  All opinions are my own.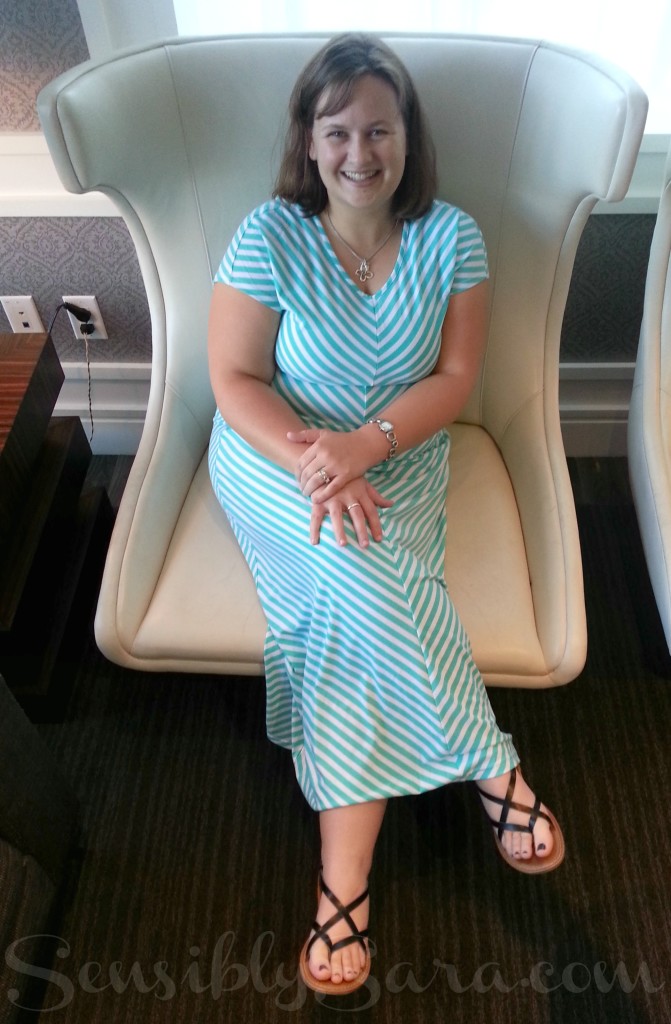 There once was a time when I wasn't very modest in what I wore.  (Shocking, I know!)  The shorter the shorts, the better.  The deeper the neckline, the better.  But then I matured a little, became a mom and gained a little weight.  Wearing those tiny clothes wasn't ME – it never was – because I wasn't comfortable in them.
In my quest to wear more modest clothes, I found that it was really difficult to wear clothes that weren't just t-shirts and jeans.  I wanted cute dresses to add to my wardrobe as well.  I was recently introduced to MIKAROSE – a company that is reinventing modesty – and I've fallen in love with all their clothing options!
I ordered the MIKAROSE Makenna dress ($44.99) in one size larger than I usually wear.  I'd looked at size chart on their website and the size I currently wear & the measurements didn't match up, so I chose to go with the measurements that were correct.  I am glad I did – if I had gone with my size, it wouldn't have fit!
I received the dress a few days before I left for a conference.  Since I needed to make sure it fit, I pulled it out of the package and tried it on.  It did, so I threw it in my "things to pack" pile.
I'd saved the Makenna dress for the last day of the conference because it looked like it would be super comfortable (while still keeping a professional feel).  I wasn't wrong!  The material is extremely soft, moves with you and doesn't stick to your skin.  The neckline is beautiful without being too deep and the dress length is perfect – it doesn't drag the ground on my 5′ 3″ frame (even with flat shoes)!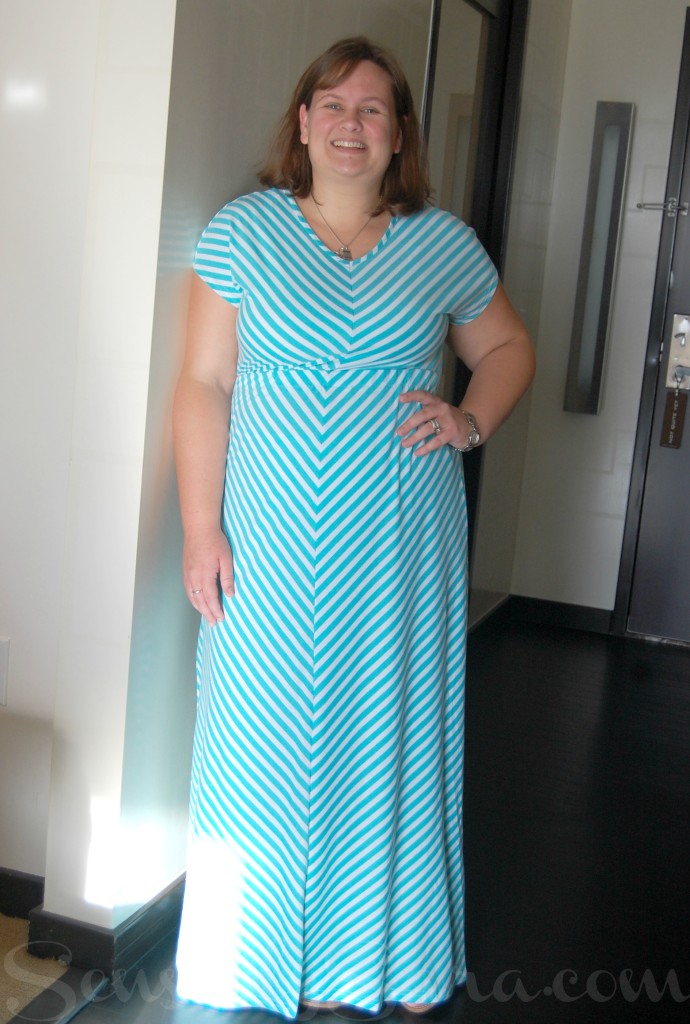 When I tried the dress on the first time, I just looked to make sure it FIT.  I didn't pay attention to anything else.  So when I put it on to wear it, I looked in the mirror and was sure I could see through it.   My conference roommate talked me out of changing.  After some inspection, we decided you actually can see through the fabric, but only if you are trying very hard.
After the conference, I went out to dinner with some of my friends and spilled chocolate milk shake on the dress.  I didn't have anything other than a paper towel and water, so I did my best to get it out but there was still some left.  It sat that way for 2 days before I was able to wash it.  After the wash, you can't even tell!
Speaking of washing, this is a machine wash dress!  It'll need to hang dry, but that's easy.  And, I didn't have to iron the dress – not after packing it and not after washing it!
All in all, I would definitely recommend the Makenna dress!
Have you ever ordered from MIKAROSE?  Which piece would you order?
Connect with MIKAROSE on Facebook and Twitter!