**Full Disclosure:  I am a member of the Collective Bias® Social Fabric® Community.  This shop has been compensated as part of a social shopper insights study for Collective Bias and their client.  All opinions are my own.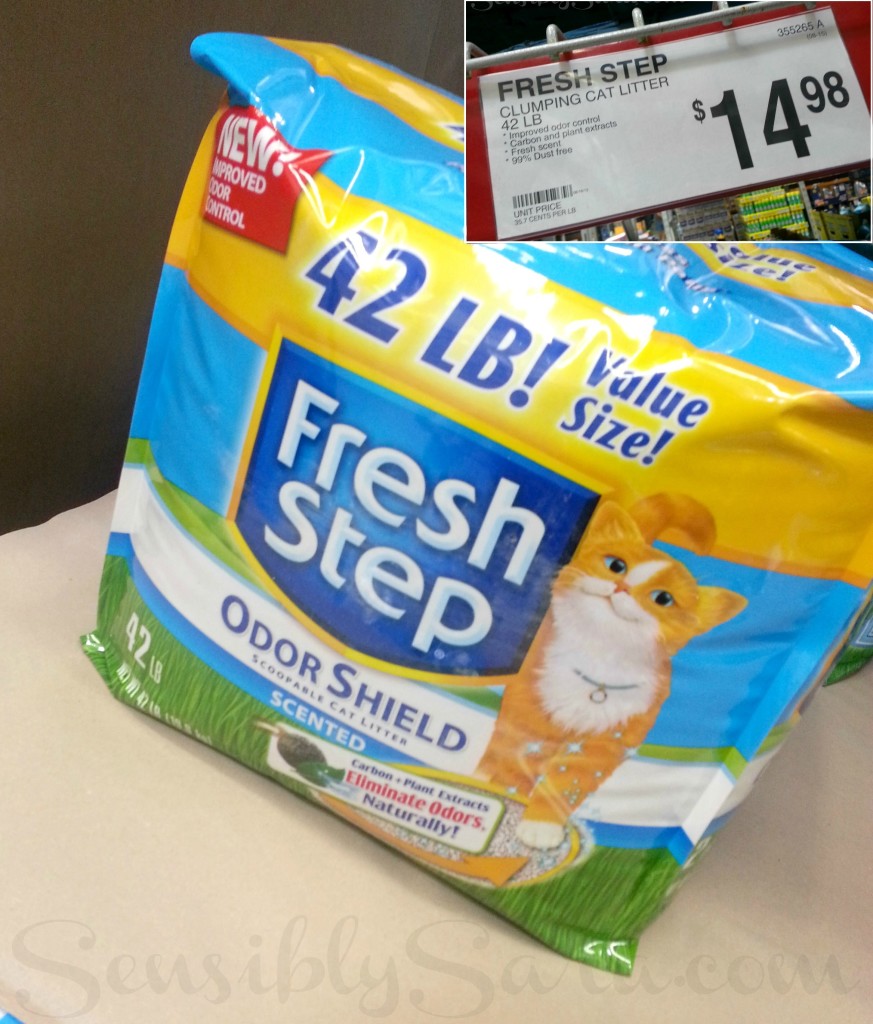 My family and I have four cats – Beast, Frank, Slim and Louie.  Aside from food and water, Fresh Step Cat Litter is one of the most important things I can buy for our cats.  It keeps our house smelling like a home and not a litter box because it's a quality cat litter.  I like to purchase Fresh Step Cat Litter from my Sam's Club because it's such a great deal (as compared to other stores) - only $14.98 for 42 pounds!!
Meet my Cats (in order of adoption):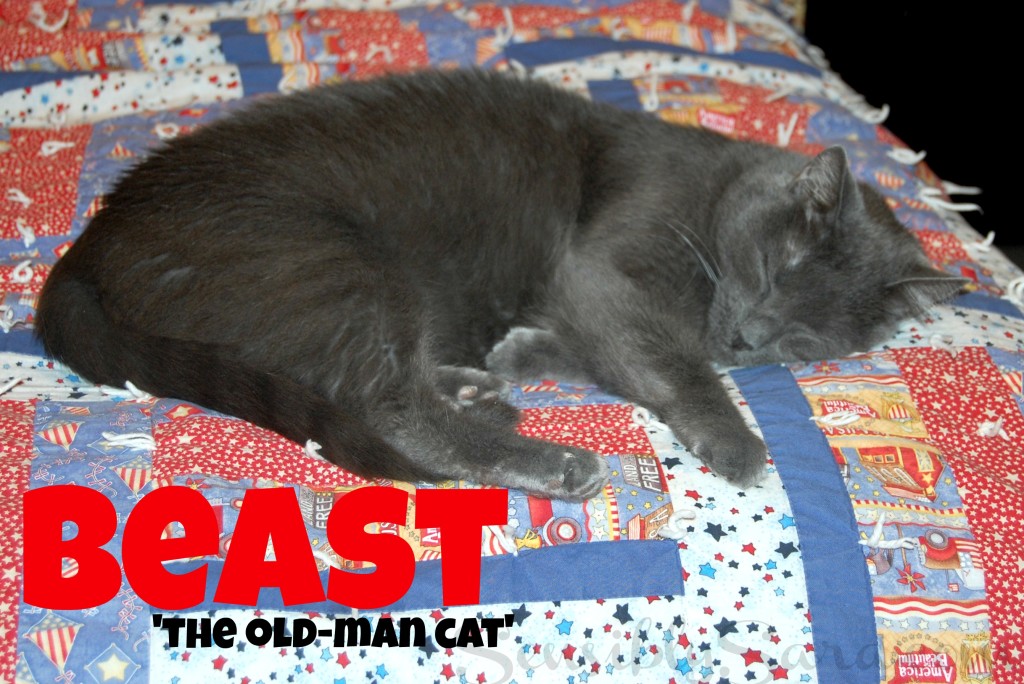 Beast is our old man cat because he can be pretty cranky and temperamental.  My husband and I adopted Beast about 4 months after we got married.  We'd just come back from our honeymoon and some friends that lived on Base had found three kittens running around their housing complex.  We took the gray one and called him Beast.  (They took the other two and named them after X-Men characters.)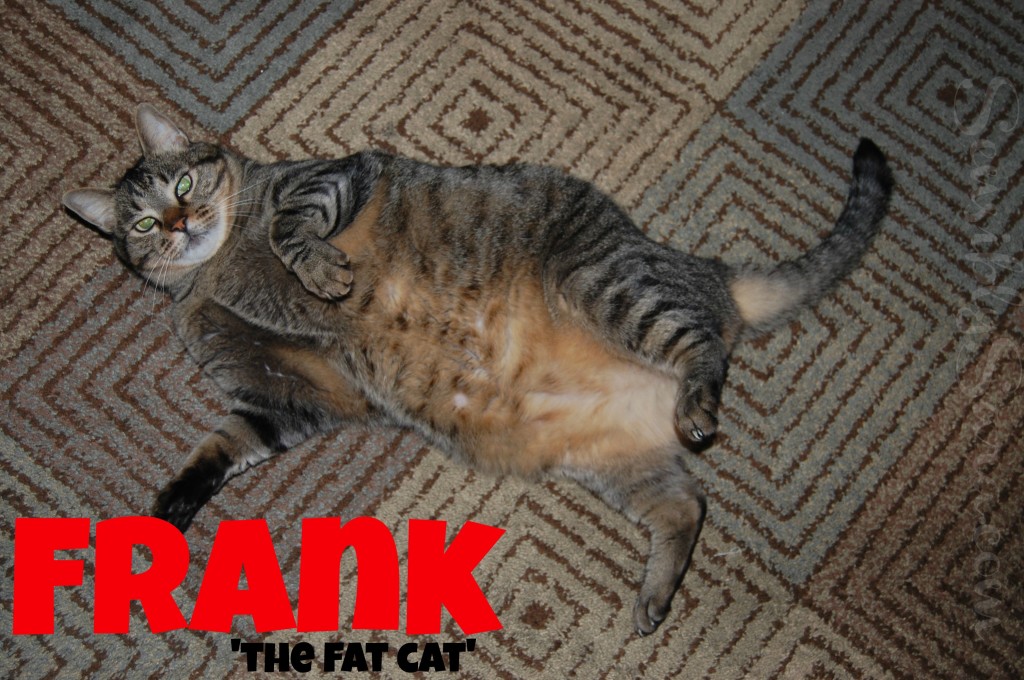 We adopted Frank when James was about 6 months old.  We were making deer sausage at a friend's house, and they had this one tiny kitten (they called him Simba) that I fell in love with.  It didn't take much of a 'please can we take him home?!' look to my husband for him to cave!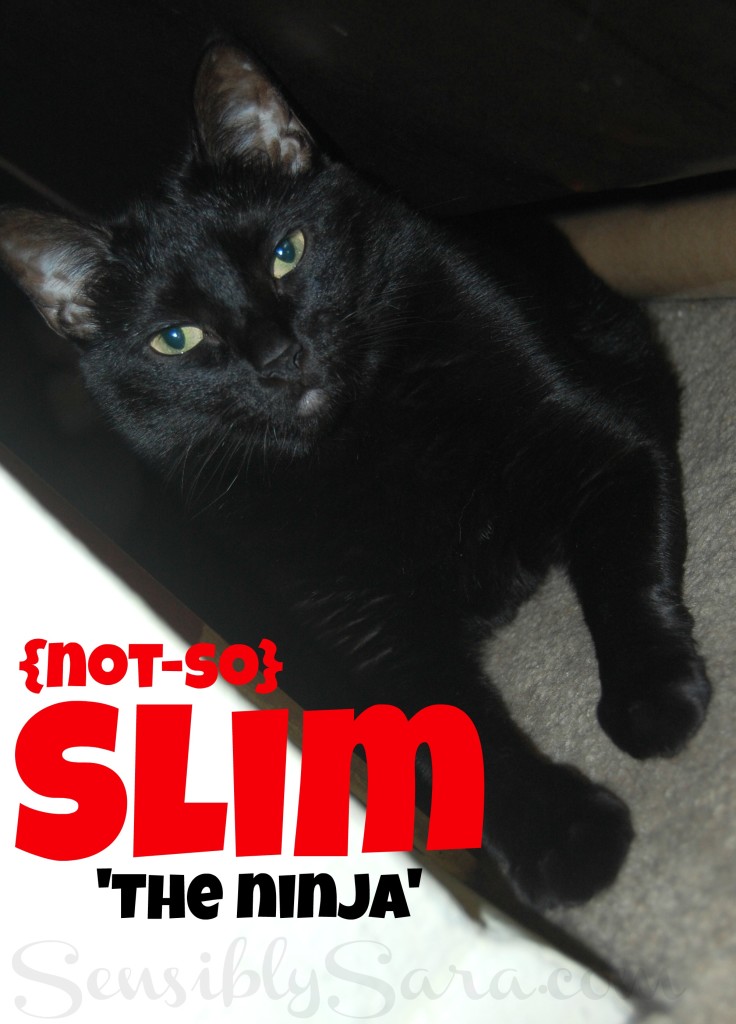 When a cat had kittens in my parent's backyard, we adopted Slim.  She is the biggest scaredy cat you've ever met.  She rarely comes out of her hiding places and we rarely get to pet her.  If you do see her, she will purr and purr, but don't get to close or she'll run away!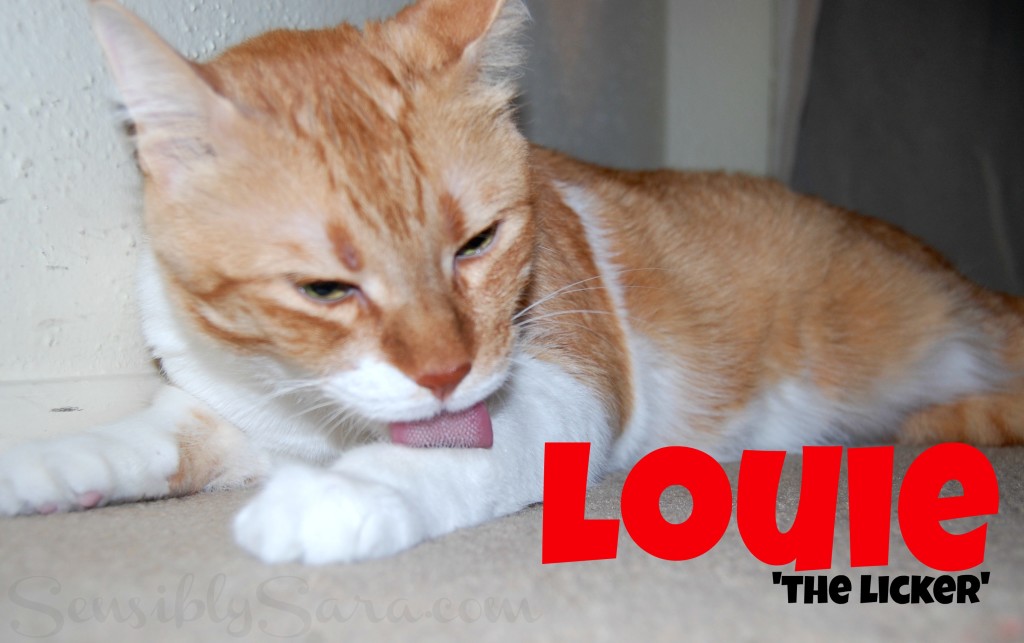 Some friends needed to find Louie a new home, so we adopted him.  He licks everything – the door, the floor, my kids' heads, himself and whatever else he can get his tongue on!
Like I said before, I like Fresh Step Cat Litter because it's a quality product that controls the smells that come from the litter box.
Fresh Step with Odor Shield has: 
Activated Carbon which eliminates odors by trapping and filtering them.
Anti-Microbials which help stop the growth of bacteria that can cause bad smells.
Absorbent Clay that is formed from volcanic ash.  The clay quickly absorbs liquids and traps odors.
Paw Activation Fragrance which is embedded in the clay and activated by your cat's paws.
I think all of these things combines is what makes Fresh Step great!
I think it's important for cats to feel comfortable with their cat litter in order for them to want to use their box.  If your cat(s) are anything like mine, they'd rather be playing than worrying about the litter in their box.
All of our cats enjoy chasing a red laser and playing with a ball on a string.  Beast, Slim and Louie don't enjoy being picked up.  However, if you are sitting in a chair, Beast or Louie will climb up in your lap and love on you.  Frank is a "daddy's cat."  When the hubs walks in the door (from work, mowing the backyard or whatever), Frank follows him around like a dog until he gets some petting love!  If I walk over and try to pet Frank, he RUNS away.
When I tried cat bearding with the cats, it was quite funny!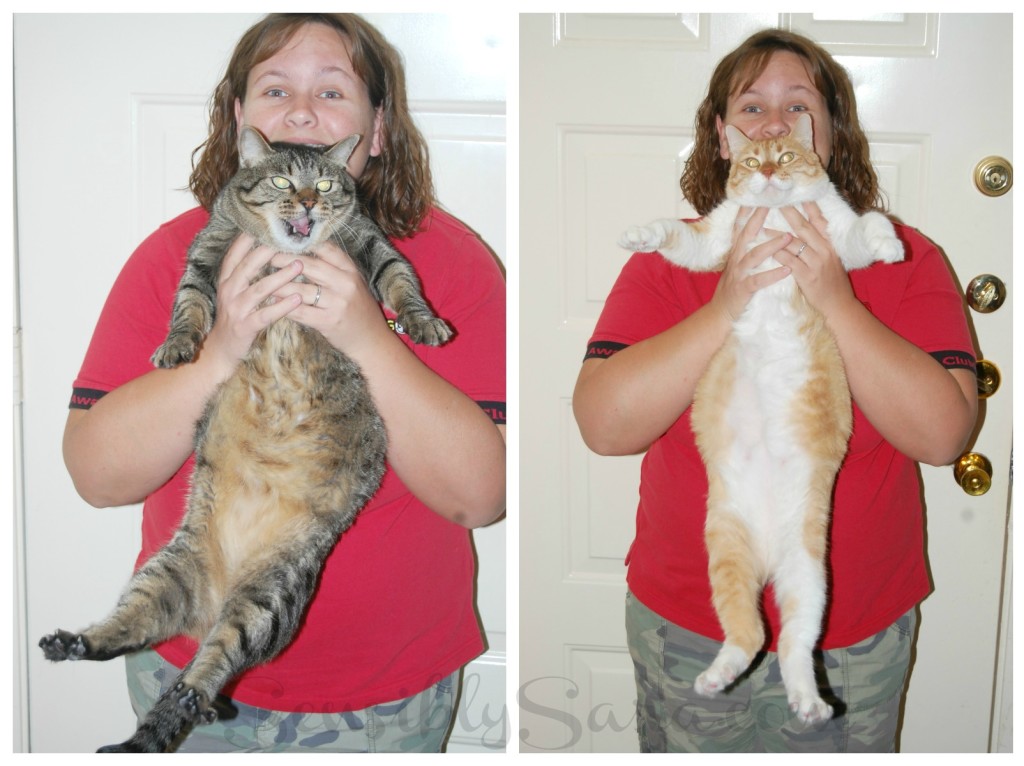 I don't know if you can see it, but Frank's mouth is open.  He was NOT happy to be my beard!  Louie was pretty relaxed for the first photo, but he wanted down after that!  Slim wouldn't come out from behind the couch.  Beast jumped from my arms as soon as I picked him up.
A Cat Bearding CONTEST!  Find the rules here: http://briebrieblooms.com/clubfreshstep-cat-bearding-photo-contest/ (Runs from 9/16 – 9/30)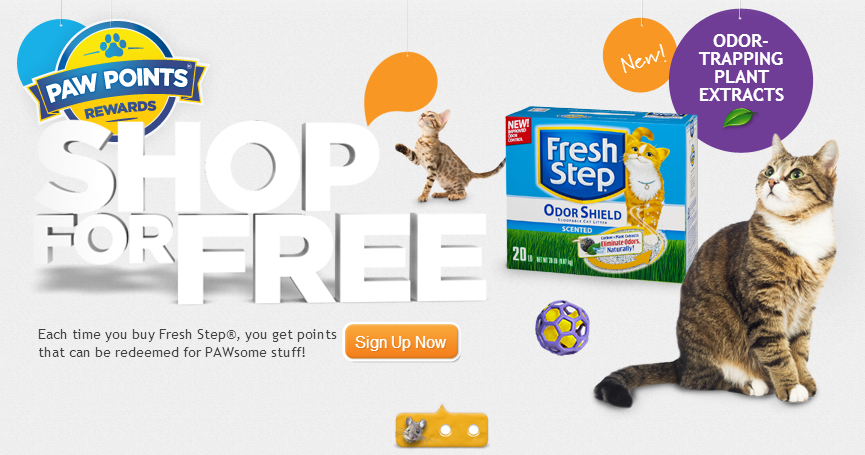 Between 9/9 and 10/31, Fresh Step is offering DOUBLE Paw Points rewards when you buy the Clorox Fresh Step with Odor Shield cat litter from Sam's Club!
Look through my entire shopping trip in my Google+ album!