When I threw my sister's bridal shower a few weeks ago, we had a TON of food.  Tillamook Cheese provided me with Sharp Cheddar and Colby Jack cheeses.  They were a hit at the shower, but we only used about one pound of each.
Mom and I were talking and she thought it would be fun to have a Cheese Table at Becca's wedding.  I really thought she was CRRRRAAAAAZZZZZY!  I'd never heard of (or seen) a cheese table at a wedding, but ok, let's do it.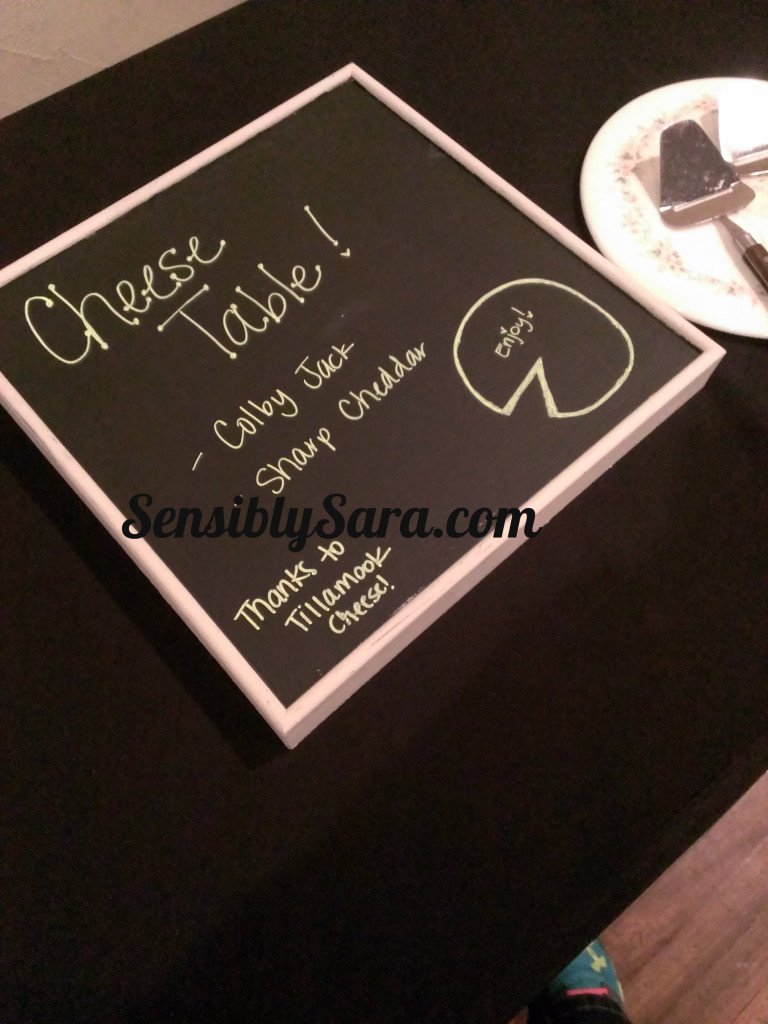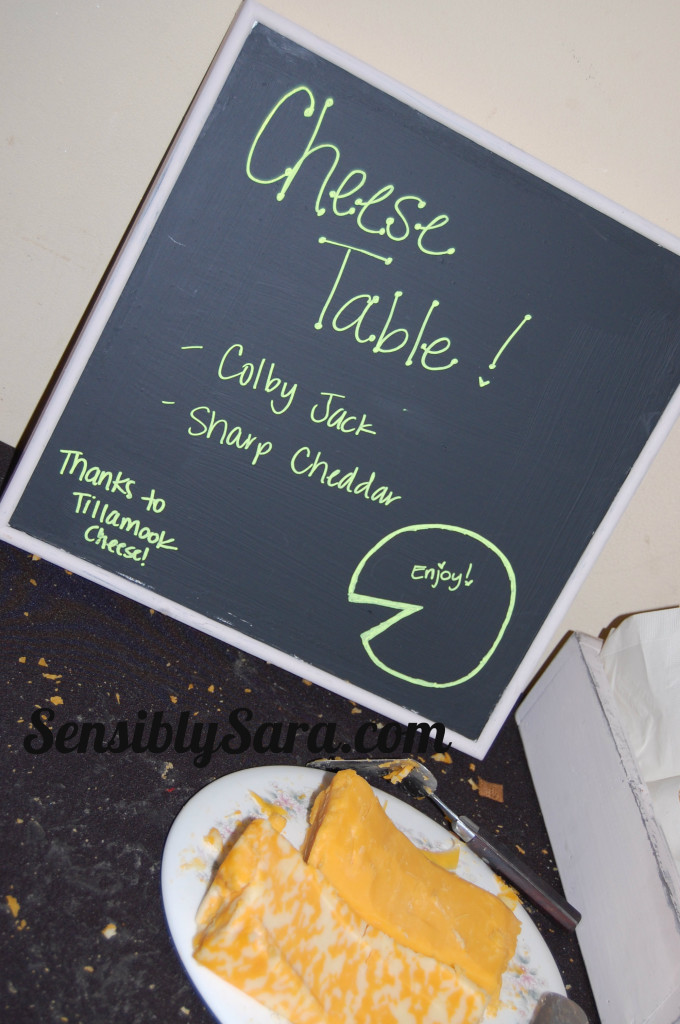 And you know what?!  It was a HUGE hit!!  The line was about 15 people long at any given time!
What you should know: 
Use TWO plates if you have two types of cheese.  This way, you have two lines and they won't be as long.  
If you use the cheese knives pictured, you will have a gigantic cheese mess to clean up after.
People are going to have to hold the brick of cheese to cut it.
My husband was hanging out by the cheese table to get people's opinions.  He said that there were lots of good things said about the flavor of Tillamook Cheese, here are a few of those comments:
"I can't believe how good this cheese is."

"It is SO creamy!"
I think the amount of Tillamook consumed speaks volumes about how great a product it is!
What's your favorite Tillamook Cheese flavor?!
Full Disclosure:  I received 12lbs of cheese in exchange for this post.  No other compensation was exchanged.  All thoughts and opinions are my own.