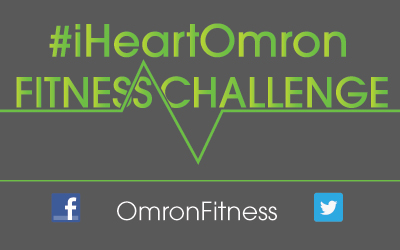 Last week was rough.  The new workout routine had me so sore I didn't want to move, I was getting advice left and right and I didn't know how to process it (more on that in a minute) and my hormones were all over the place.  However, I did see loss on the scale, and that was nice.
Ok, so I told you I was getting advice.  All of it was unsolicited, but there's a difference between helping with your advice and hurting someone's feelings with it.
I was talking with some friends while participating in the Graffiti Run.  Shelley told me she was going to give me unsolicited advice.  She told me to cut down on my carbs and the proceeded to give me an example (1/2 mashed potatoes and 1/2 pureed cauliflower mixed together tastes just like regular mashed potatoes).  I LOVE this kind of advice because it 1) warns me that the advice is unsolicited and I may not like (or listen) to it, 2) tells me what I should change and 3) HOW I can change it.
The other kind of advice (if you can call it that) goes something like this: "Your plate is WAY to carb-heavy."  All this does is hurt my feelings.  I KNOW it's too carb heavy, but I have a weakness for carbs.  Should this person have said something along the lines of "You have too many carbs on your plate, but you could do this, this and this to change it," I might not have been so put off by the so-called advice.
My unsolicited advice to you: If you give advice, make it HELPFUL not HURTFUL!  
I got my Omron Strapless Heart Rate Monitor (HR-5ooU) at the end of the week.  I am still getting used to it, but let me tell you a little about it: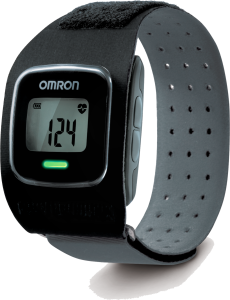 The new Omron HR-500U strapless & continuous wrist Heart Rate Monitor takes away the need to use an annoying chest strap while exercising.  Easy-to-use and comfortable, the HR-500U is worn on the wrist and provides accurate, continuous monitoring.  You can also track your results and progress over time at OmronFitness.com on your own personal online dashboard.
Features:
No Chest Strap— Just put it on your wrist and you're ready to go
Heart rate—Receive continuous monitoring of your heart rate
Pace & Distance—Accurately tracks pace & distance during a run or walk
Calories—Tracks calories burned during your workout
Color LCD Heart Rate Zone Alert—Programmable zones warn you if you're too high or too low with a simple, easy to read color
Software – Upload data to your personal dashboard on www.OmronFitness.com with a USB cable
Clock—Automatically resets; start with a clean slate each day
Timer
Backlight
Water Resistant
Rechargeable Battery
Washable/Breathable wrist strap—Lightweight strap for added comfort
MSRP $149.00
I really enjoy turning the monitor on in the morning and then watching my heart rate and the light change all day.
Some things that worked for me:
Having prepared lunches has continued to work for me!  I won't be giving up on this anytime soon!
The workouts are HARD!  But, they are getting more manageable.
KEEP MOVING!  If I sit for too long, more sore thighs scream at me!
Some things I need to get better at: 
Getting all my steps in.  My goal is 10K steps EVERY day.
Getting my heart rate up more often.
Eating less carbs.  They are my weakness.
This week's numbers (with the help of my husband):
Application Weight (this was December, I believe) – 219
Weight – 216.0 (No change, meh.)
Waist – 46
Hips – 47
Arms – 16 1/2 (L), 16 1/4 (R)
Thighs – 26.5 (L), 28.5 (R)
Chest – 38.5
Bust – 45
Total weight loss (SO FAR): 3.0 lbs.
Here are my before/after photos (as of now):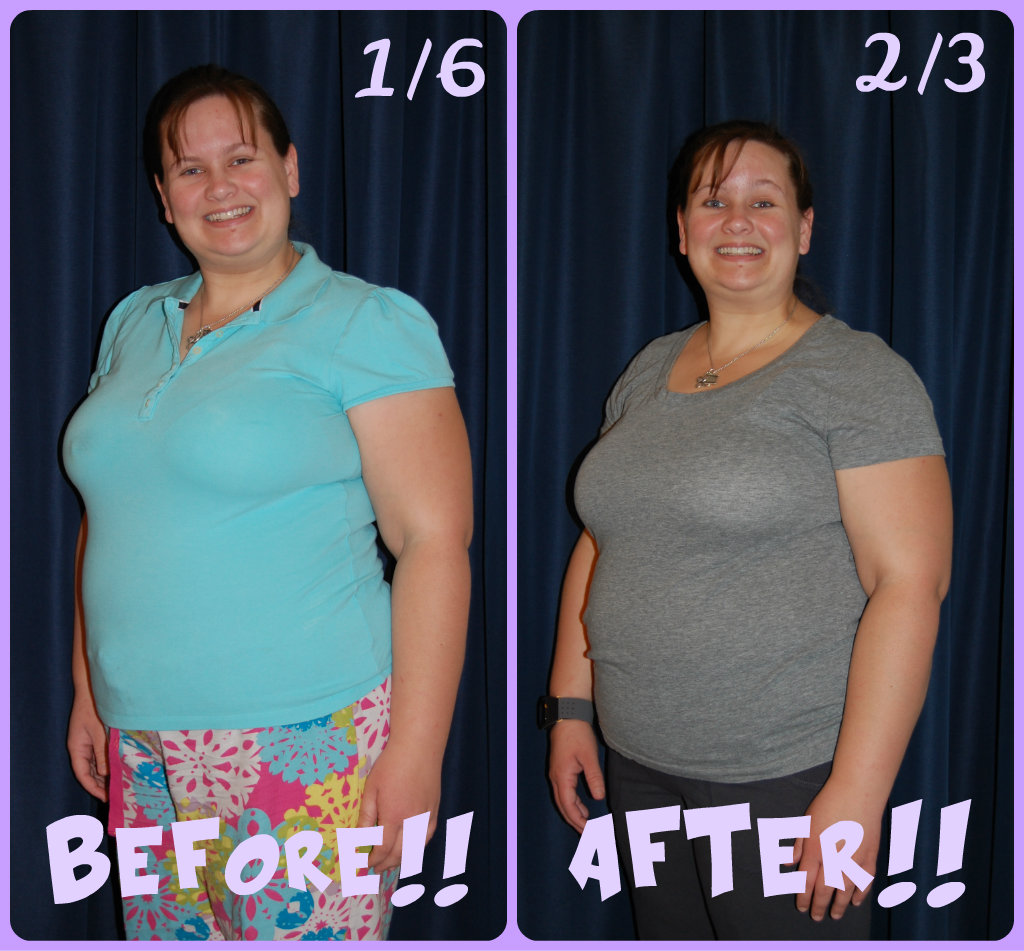 I can't wait to see what next week's numbers bring!
This is my last official post for the #Mamavation #iHeartOmron challenge, but the results won't be revealed until the twitter party.
Join me at the #Mamavation twitter party on Feb. 20, 2013 from 8-10pm EST!!  Make sure you RSVP here!
Will you join me at the twitter party?!
**Full Disclosure: This post is sponsored Omron Fitness as a collaboration with Bookieboo Blogging Network and Mamavation – a community dedicated to weight loss for women and obesity prevention for families.  I was provided with product and compensation for my time and honest opinions.