Most of the time my skincare regimen consists of washing my face twice a day.  Since I'll be celebrating the big 3-0 early next year, I've started using moisturizers and that sort of thing.  I don't wear a lot of make-up and I don't see that changing anytime soon.
I was given the opportunity to review Elizabeth Grant's Organics Concentrate, and how could I turn it down?!
My Thoughts: 
I love the bottle shape!  But it's hard to close the lid after applying the concentrate.  (I put a small dab in my hand, apply it to my face, wash my hands and then close the lid.)  If the gold part of the lid were ribbed, it might be easier to get a grip with slippery fingers.

The Organics Concentrate smells funny to me, but it goes on smooth and makes my face feel like a baby's butt!
The concentrate is kind of creamy and I like that!
It's white, so it's easy to see in your hands (as opposed to clear products).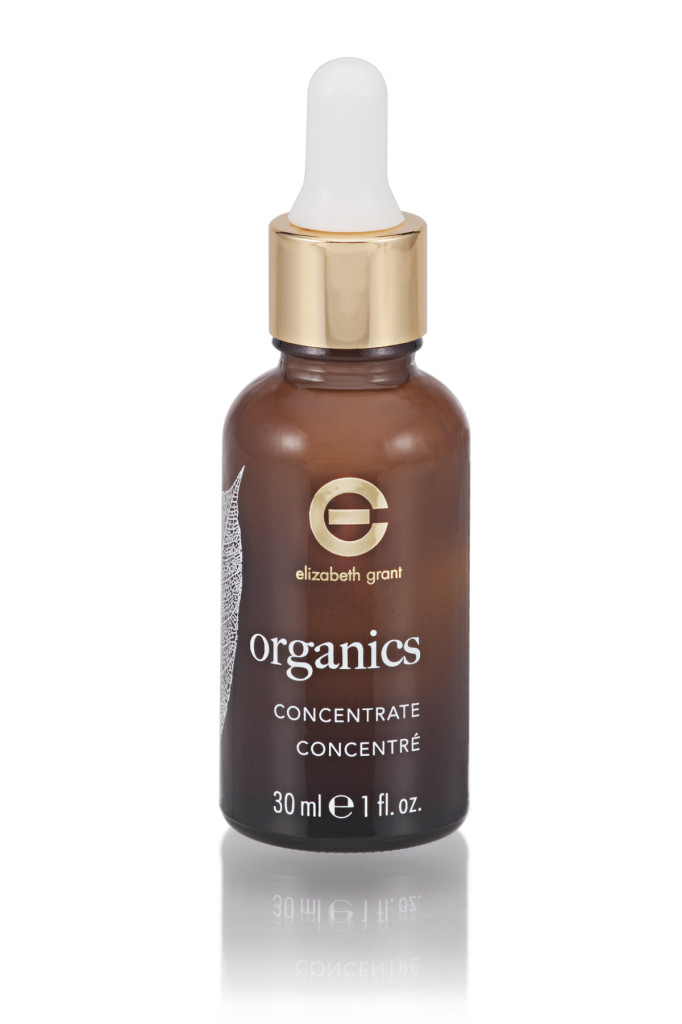 About Organics Concentrate: 
Organics Concentrate is a pure essence that unites rare and precious ingredients from the natural earth to preserve youth and vitality of the skin. This concentrate infuses a unique extract from the dormant bulb of a Narcissus flower with highly moisturizing Argan Oil, enriching Torricelumn™ and organic teas to help transform the look of your skin into a smoother, radiant and more naturally elegant complexion.
Natural extracts from the dormant bulb of the Narcissus Flower are combined with organic tea nutrients and precious oils from the desert to help repair and rejuvenate skin cells and help to smooth and correct the signs of aging.
Contains Rare Moroccan Argan Oil and Torricelumn™, Elizabeth Grant Skin Care's signature moisturizing compound, which encourage continuous hydration of the skin.
Contains Algae extracts soothes the skin, helping to maintain the skin's natural and radiant tone.
BUY IT!  You can purchase your own Organics Concentrate online for $69.99.
What do you use to keep your skin looking young?
**Full Disclosure:  I received product to facilitate my review.  No other compensation was exchanged.  All thoughts and opinions are my own.