I am sure you've "heard" me say it – I am a sucker for cakes and treats!  My Grandma's of New England is no different!  The kind folks at My Grandma's sent over the Large Cinnamon Walnut Coffee Cake!
I don't love nuts, but I do enjoy a good coffee cake, so when UPS delivered it, I left the coffee cake (SEALED) on the counter so that I wouldn't be tempted to pick out the walnuts and eat the entire thing.  When my husband got home, he asked if I was planning to open it.  I told him that if he wanted, he was more than welcome to open it!  But then he decided he wanted to take it to work and share with his co-workers.  I tasted it when he got home with the leftovers.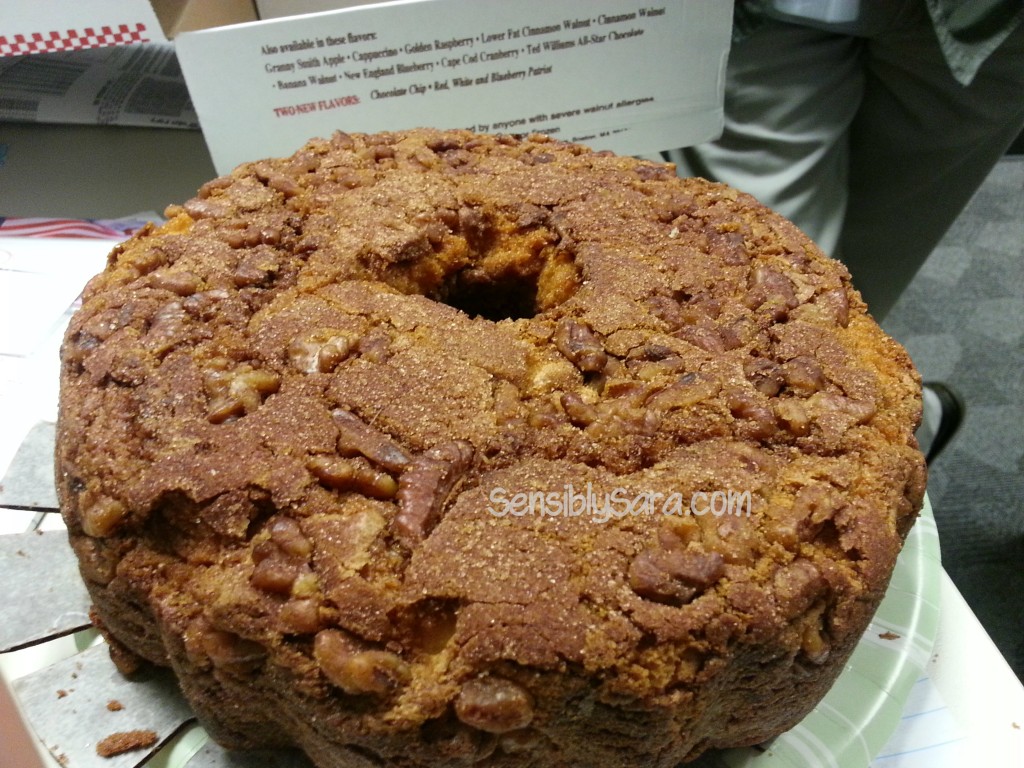 Our Thoughts:
It was delivered wrapped in plastic and packed in a box with an extra layer of cardboard so that it wouldn't smoosh.
It was good.
Excellent crust with candied nuts.
Good consistency – not to dry or too moist.
It had the perfect about of "sweet" to it.
Check out these delicious coffee cakes at MyGrandma.com!
Connect with My Grandma's of New England on facebook and twitter!
What's your favorite flavor for coffee cake?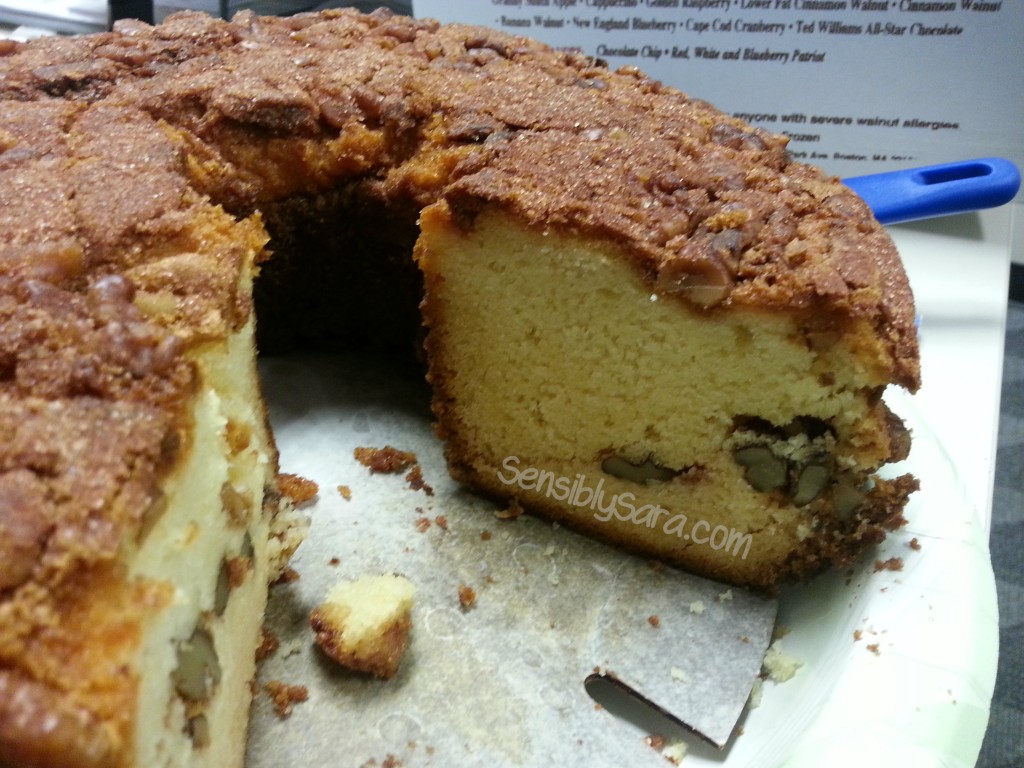 **Full Disclosure:  I received product in exchange for this post.  No other compensation was exchanged.  All thoughts and opinions are mine (and my husband's).