I am beyond lucky to have attended the Kenmore Blogging Summit again this year!  I met up with friends from last year, but also met lots of other bloggers!
Here's how Day1 went:
9am – Got to the San Antonio International Airport.
11am – Boarded the plane and took off for CHICAGO!!!!
2:15pm – Landed in Chicago!  The weather was about 50* and it was overcast and dreary.  I didn't know where I was going in baggage claim so I was about to call the PR rep when she called me!  There was a driver waiting, he took me to the Hotel Felix where  I checked in and received my Kenmore goody bag!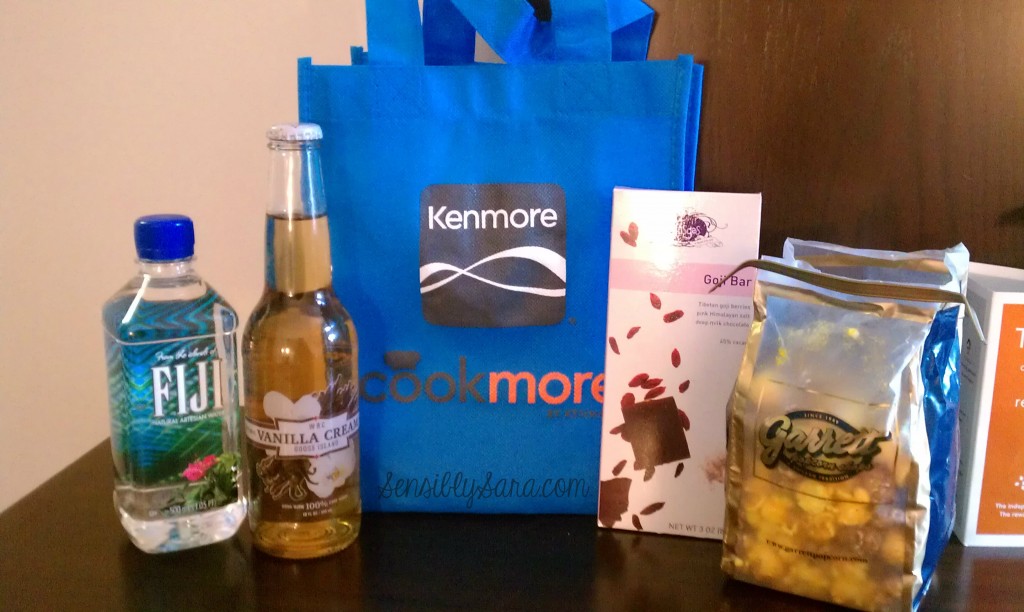 4:30pm (ish) – I hung out in the hotel lobby with a new friend, Kelli from Southern Mom Cooks for a bit.  We watched it start to drizzle and then decided we should go relax and get ready for dinner.
6pm – Paula from Frosted Fingers came to my room so we could catch up before dinner.
6:30pm – All of the bloggers met in the hotel lobby and we walked two blocks to the Kenmore Live Studios for dinner.  I am probably the pickiest eater on the planet, so I didn't care for most of this.  However, I did try some.  The wild rice balls were great, and so was the steak.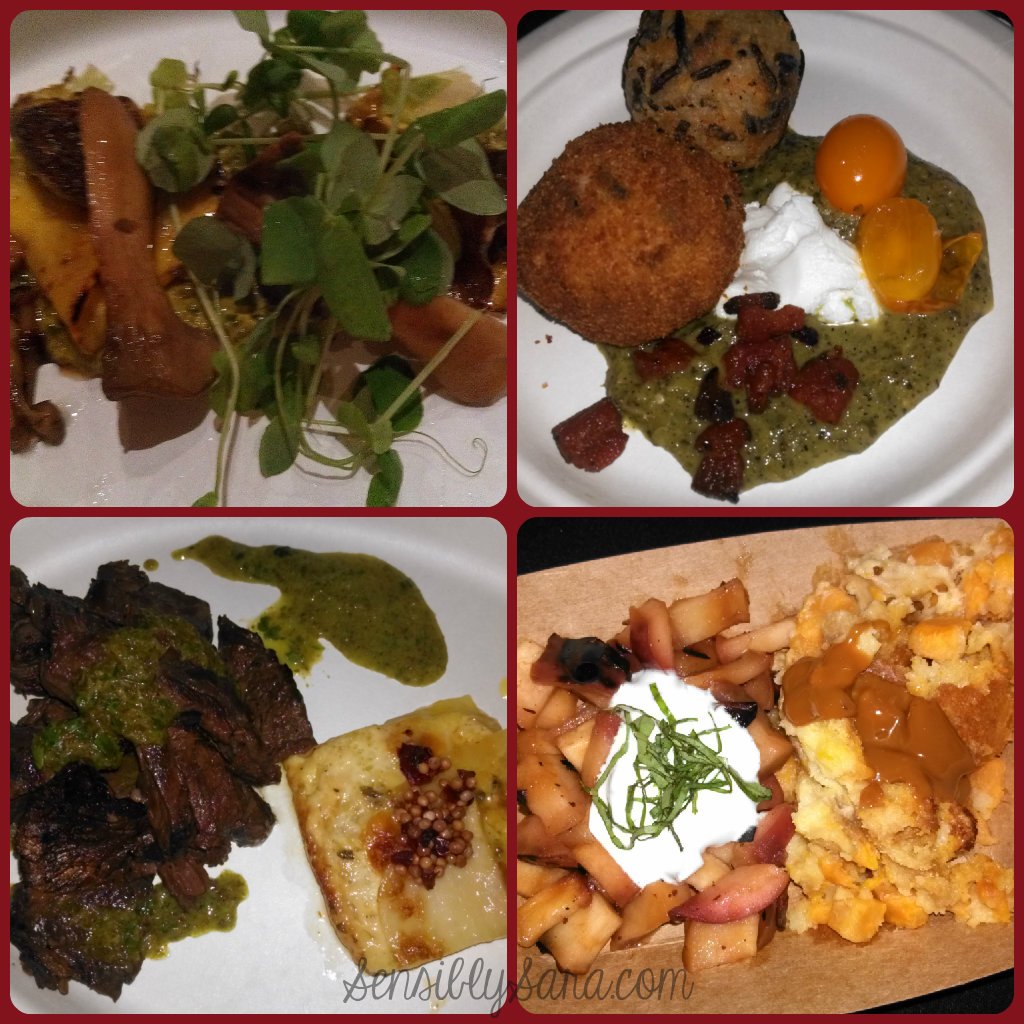 9pm – There were five team leaders picked from recipes we submitted before the event.  Those five team leaders picked who they would want on their teams.  My team's name is "The Very Savvy Cooking Team!"  (It was created by using the first letter of each participant's name.)
10pm – Back to the hotel and ready for BED!!
Funniest part of the night:  I was referred to as "Rob's Wife."  I am not – I am happily married and so is Rob (from Look What Mom Found), but we aren't married to each other!  I am sure it will come up again and again this weekend.
Day2 will be a FULL day of Kenmore challenges!!  It should be a blast!
**Full Disclosure: Kenmore sent me, all expenses paid, to the Kenmore Blogging Summit.  This post is me sharing the experience I had on their dime.  All thoughts and opinions are my own!!