Do you live in an area with hard water?  I do - we have very hard water and it contains lime which builds up in and on everything that San Antonio water touches.  Every week or so, I have to Lemi Shine the cats' water bowls, our shower heads and anything else that water touches.  It's crazy, really.
Several years ago my Mom gave me a bottle of Lemi Shine and told me how to use it.  I was hooked.  Since then, I've used (and loved) Lemi Shine.
I was recently given the opportunity to review some of Lemi Shine's newer products – The Better Rinse and The Three In One!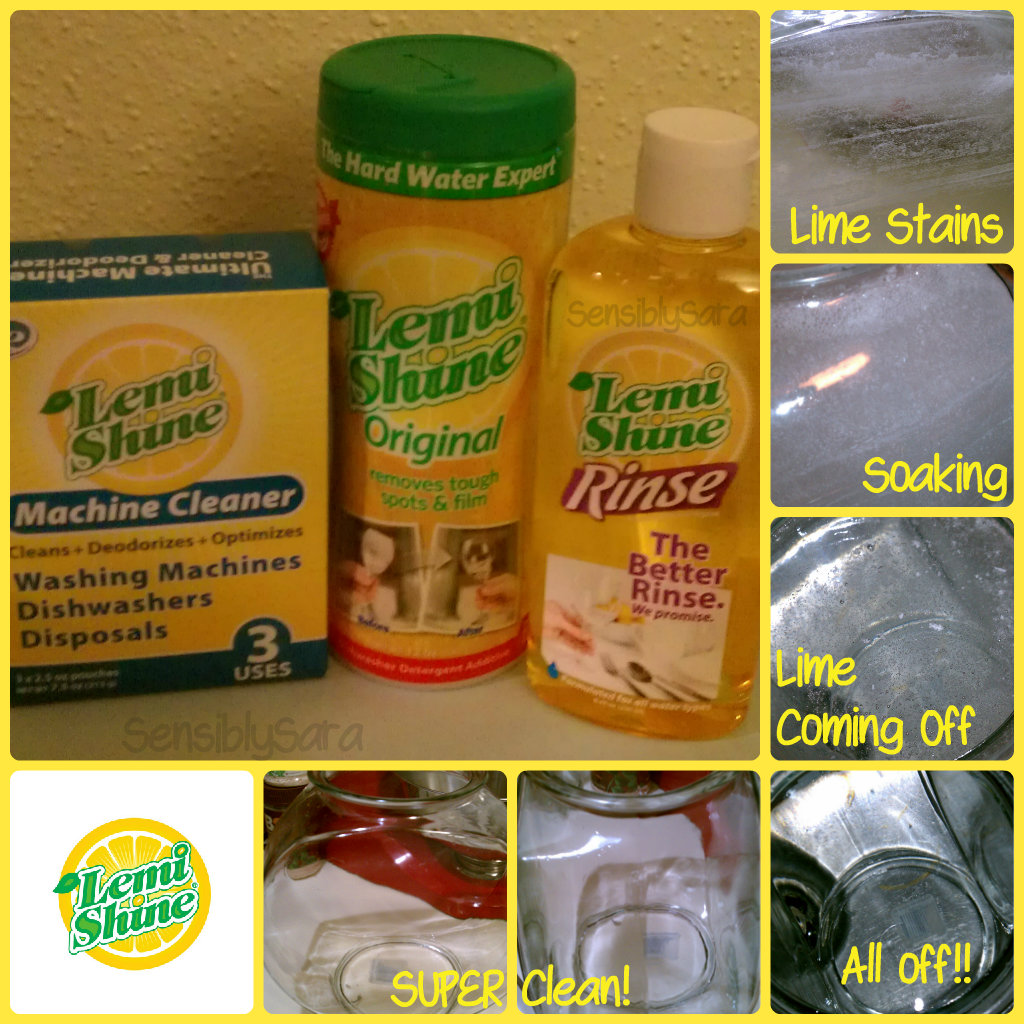 My thoughts: 
The Original - I love this stuff!  It smells good, easy to use and works wonders!  I recommend it any time I see someone looking at the package at the store!  When I use it, I watch the junk peel off of whatever I am cleaning.  I am always fascinated by it!
The Better Rinse - I think this is a great product, especially when you combine it with The Original.  Just add it to your dishwasher rinse dispenser and let it work its magic!
The Three In One - I like this product but really only use it in my dishwasher and disposal.  I don't think it did much for my washing machine (it could just be me).
About:
The Original –  Keeps dishes and glassware shining by removing hard water minerals in the main wash cycle of your dishwasher.  Dishwasher detergents are not formulated to remove hard water minerals during the main wash cycle. Lemi Shine® Original solves this problem. Combined with your auto dish detergent, Lemi Shine® Original removes tough hard water spots, stains, and film during the main wash cycle.
The Better Rinse - The only rinse agent formulated to remove hard water minerals from the rinse cycle.  Not a replacement or substitute for Lemi Shine Original.  Prevents etching.  Does not cause plastic-ware attack like some additives.
The Three In One - Using Lemi Shine Machine Cleaner on a regular basis will prevent hard water minerals from depositing, thus improving the performance and life of your machines.  Works in dishwashers, washing machines and disposals.
With the exception of The Original, you should use these products once a month.
Made with all natural products (fruit acids and oils).
Lemi Shine is safe for septic tanks.
Check here for additional Lemi Shine FAQ's.
Connect with Lemi Shine on facebook and twitter!
Have you tried Lemi Shine?  What do you think?
**Full Disclosure:  I received product to facilitate my review.  No other compensation was received.  All thoughts and opinions are my own!