When I created Corndog Casserole one day for my kids' lunch, I had no idea it was a "thing."  It started because I wanted a soy-free corndog option for Colin.  (Although, the hot dogs I bought have soy in them. UGH!)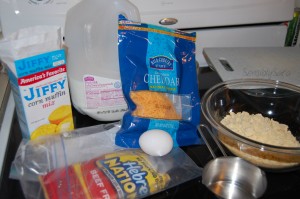 Corndog Casserole
Ingredients:
1 box Jiffy cornbread mix
1 egg
1 cup milk
shredded cheddar cheese
2-4 hot dogs (sliced)
Directions: 
Preheat the oven to 350*
Dump Jiffy cornbread mix into a medium bowl.
Add milk and egg; mix.
Throw in the sliced hot dogs and a handful of shredded cheddar.  Mix everything together.
(In the 2nd version of this recipe, I threw in about 1 TBSP honey and that's good, too!!)
Pour mixture into a greased 8×8 pan (I use glass).
Bake for 20-25 minutes at 350*
ENJOY!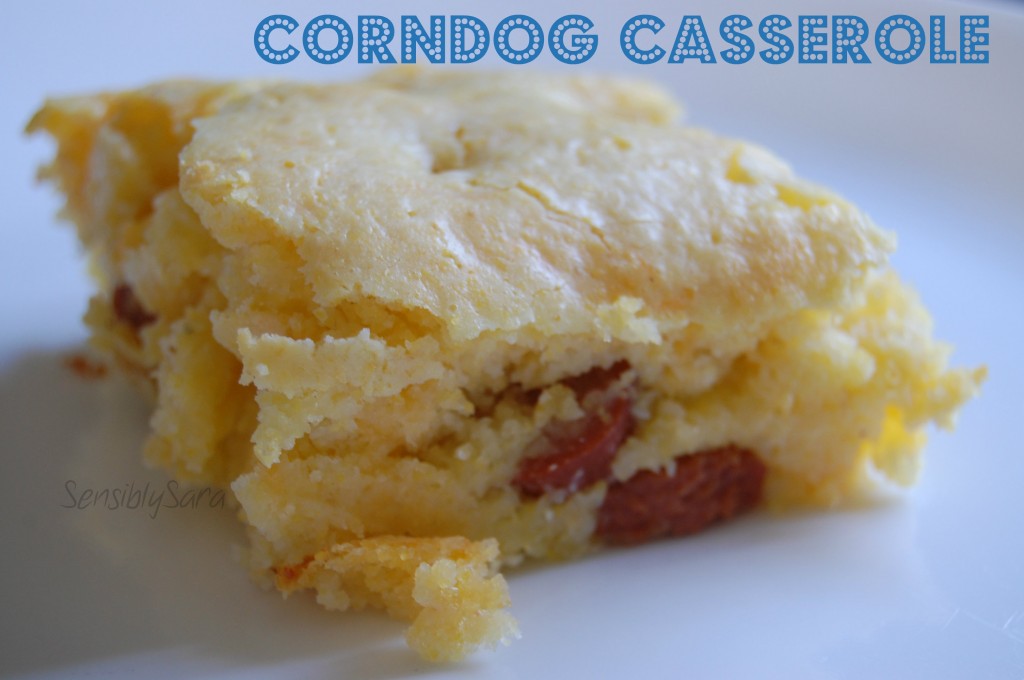 This is a dish my boys will eat over and over (even as leftovers!).  I am not a corndog lover, so I don't make it for dinner, but it's great for lunch!
Do you think you'll make Corndog Casserole?  Do you think your kids will LIKE Corndog Casserole?